Yes she is! Thank you very much!
---
**I must not forget to thank the difficult horses, who made my life miserable, but who were better teachers than the well-behaved school horses who raised no problems.**

Oooh, definatly! I'll try to get some drawing done today :)
Born to run, I have yours done so far, I'll have to upload it tomorrow :)
Alrightey, BornToRun, heres yours! After stalking your horses, I'm guessing this is Licorice? Hope you don't mind I gave him some more mane and cute out the halter...also, sorry this looks disgusting :(
[IMG]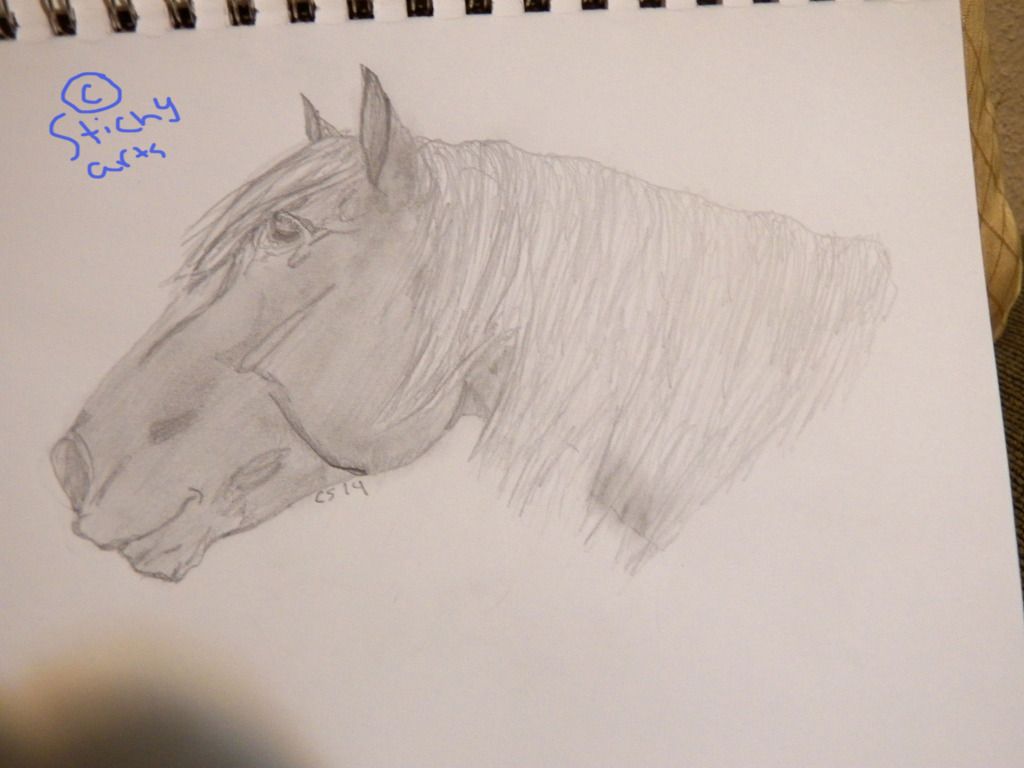 [/IMG]
Aww, I love it, thanks!!!
---
Thank you for feeding us years of lies. Thank you for the wars you left us to fight. Thank you for the world you ruined overnight. But we'll be fine, yeah we'll be fine.
Glad you liked it
AQHA, I can't see yours anymore D: Do you still want me to draw yours? Like from any ref?
Here you go. <3
I'm really trying to get these done I promise! Annie's been keeping me pretty busy, but hopefully soon I'll have time!