Glad you people liked the photos I did for ya. That's why I do it.

As for the people still waiting... I'm going, I'm going! ;)

I'll surprise you guys later with what I've gotten done. (I don't work today!)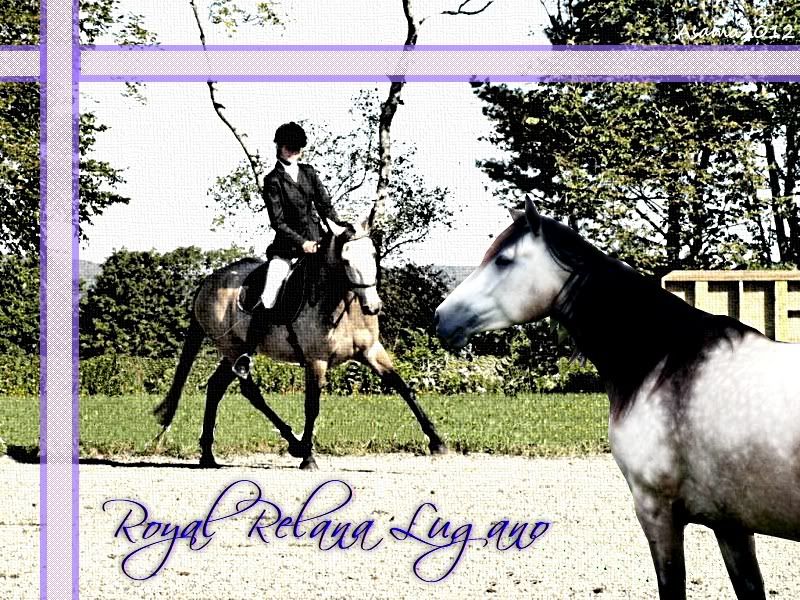 Just a simple crop and place on another photo, did a bit of cloning to remove the fencing, etc. Added a border, played with text effects (I like how they turned out!). Added canvas texture and a variety of glow effects. :)
First siggy I've ever done! :) Hope you enjoy!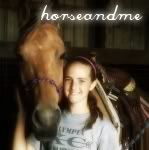 Also made you an avie (if you want to use it that is). :)
Everyone - still working on some ideas, etc. ;)
Hi! :). Would you mind doing an avvie for me? I would like my name on it and to use this pic, but other than that, feel free to do whatever you like. Its a little big sorry. Thank you very much :).
---
Wherever man has left his footprint in the long ascent from barbarism to civilization we will find the hoofprint of the horse beside it. ~John Moore
Wow thats awesome!
---
Cross Country- The act of hurling yourself and your equine partner at a stationary object with poise and grace while attempting to survive...

If you still feel like editing after you finish everyone elses here are some pics you can choose from. The buckskin is Arabella, the bay is Cricket, and my name is Grace if you want to include that somewhere. Feel free to do whatever you want with them. I really like all 3 edits you made for horseandme :)
---
"Don't flatter yourself cowboy..I was lookin at your horse."
If you have some time, could you do something like a siganture of my horse Starry? Direct link should be
here
:)
Thanks everyone!
The big picture is actually for kaylee, not horseand me ;)
You guys are being so supportive! I'm working on them, I'll get done them eventually.
I would love love love if you could do one of the pics in my album!!!!
---
RIP Minnie, 1981-January 15, 2010
RIP Maggie Mae I miss you
Yearling
Join Date: Jan 2012
Location: In the middle of NOWHERE! (seriously...)
Posts: 861
• Horses: 0
I know you're being flooded at the moment, but I would LOVE for you to play around with one of these.
I don't have a preference for which one, and only do them if you have time! Thanks in advance.
---
Strength
lies within the heart
but the strength to trust
lies between the horse and his rider.