Looking for a good action shot
---
I am a member of an artists group on facebook and every couple weeks we are given a theme from which to draw/paint/sculpt/photograph/etc. I have been slacking due in part to commissions and lack of inspiration. Our theme this week is "movement" and I really want to let loose with a good action shot of a horse. Nothing very detailed. I just want to create a piece that really gives off the feel of "movement".

Please share your best action shots here. I have no idea what medium I am going to use, but I am sure something will come to me when I find a picture that "speaks" to me.

The deadline for this theme is the 28th, so not a ton of time.

Let the posting begin.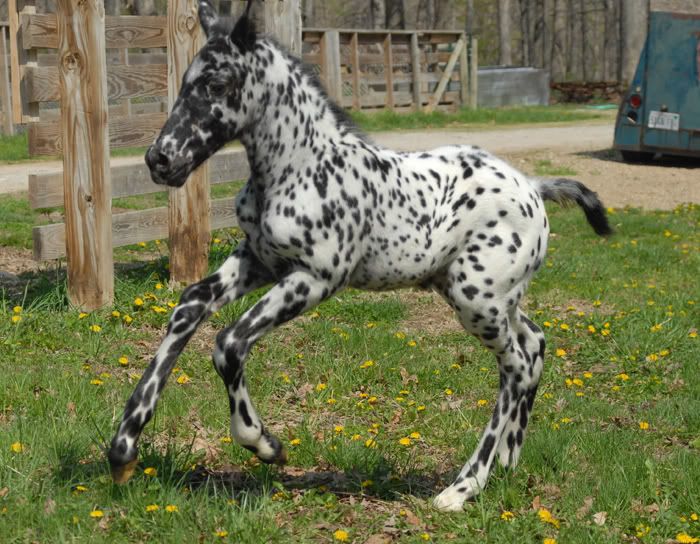 Flair
---
Last edited by GhostwindAppaloosa; 01-21-2012 at

10:21 PM

. Reason: add pic
Green Broke
Join Date: Jan 2010
Location: south of nowhere, north of nothing
Posts: 4,643
• Horses:
6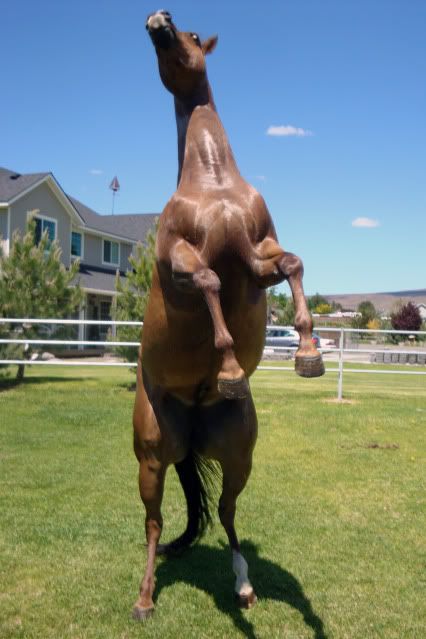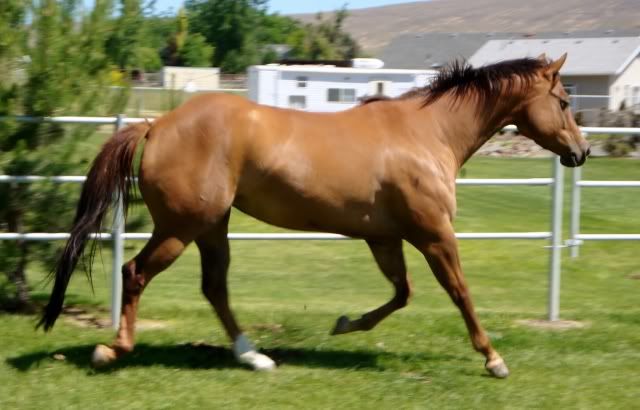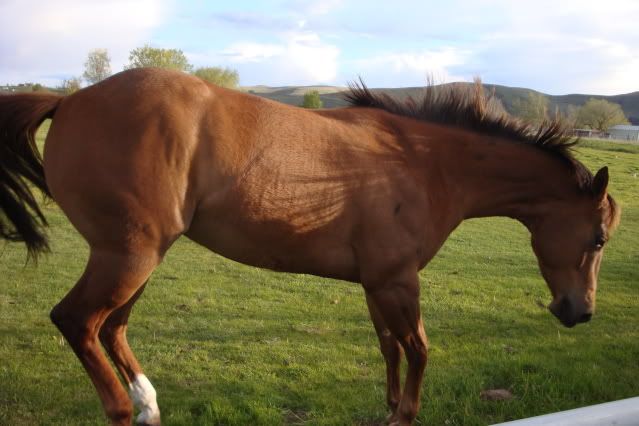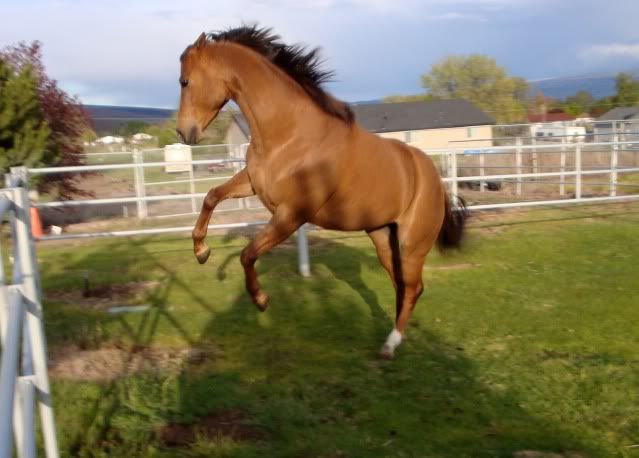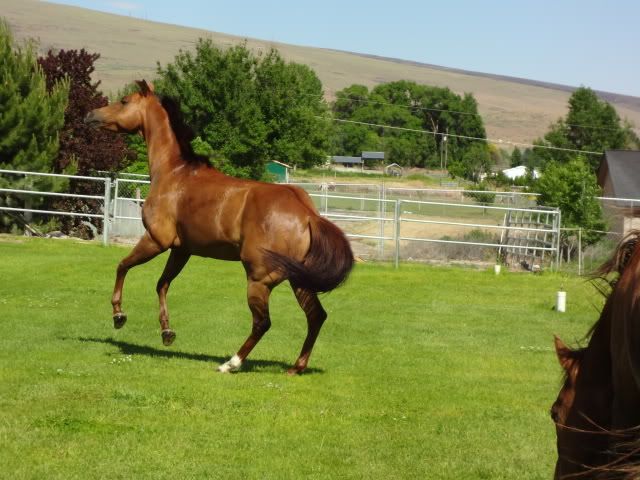 ---
"Horses donít have hard mouths, they have hard, stiff bodies. The softer you can get the horse through his body, the softer he will be in your hands." Clinton Anderson





Green Broke
Join Date: Jun 2009
Location: Was in Ocala, Fl Now In West Union SC!
Posts: 3,175
• Horses:
1
Warning: cute alert!
---
PIFT, who needs pics of a horse, when you could have a picture of my JRT's
Cheecho: 21 month old JRT
Bria: 10 week old JRT
They are out of the same parents. Momma dog is now retired, and spayed.
If you look close you can find little Bria lol
040.jpg
052.jpg
ZOOM sorry it's kinda blurry :(
062.jpg
074.jpg
Happy Face!
081.jpg
---
My name is now my horses on a dor not my horse sonador
Green Broke
Join Date: Jan 2010
Location: south of nowhere, north of nothing
Posts: 4,643
• Horses:
6
aaaaaaw PUPPY!!!!!!!!!!!!!!!!!!!!!!
Quote:
Originally Posted by
GhostwindAppaloosa
View Post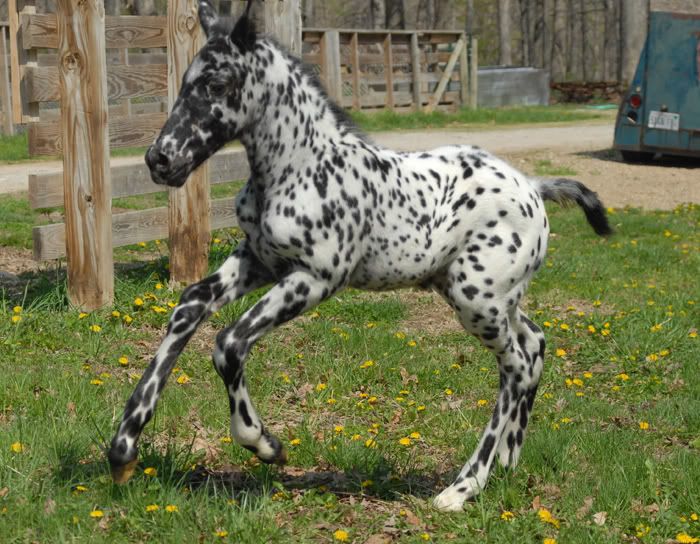 Flair
I just gotta say....what a stinkin adorable lil foal!!!
---
The aim of art is to represent not the outward appearance of things, but their inward significance. ~Aristotle
www.brandisue.jimdo.com
I recognized Hugo immediately, so I just had to draw him in light of his passing. I played around with my charcoal pencils and soft pastels and tried not to worry about fine detail work and more try to capture the essence of "movement". Kayty, I hope I did your handsom boy justice. I am so sorry for your loss!