Need Avatars and banners! And backgrounds!
---
Hey!
Does anyone make avatars, banners, and backgrounds like on the young rider forum? I just think they are soo cool!! Could there be like sayings about eventing and like olympics on them?

If you do, could you edit these pics?
Here You Are :)
A Banner -

And a New Avatar for You as Well :)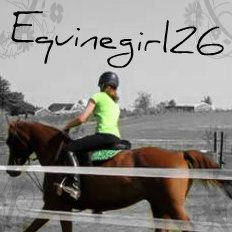 ---
~ When I Die, Remember Me By My Horses ~
* Because They Are Responsible *
.: For Letting Me Live :. (c) xJumperx
I'd be willing to try it. I've made some fairly good ones. Anything specific you want it to say and what's your horse's name?
---
Journey, Spirit and Goldie...
Love is when reality is better than your dreams!