Please draw my palomino paint!
---
This isn't the best pic but i just havn't uploaded my other pics yet but for now this will have to do. My question is, will someone please draw my palomino paint? I just got her and i love her, she is a handful but once i saw her i couldn't turn her down
! Please draw her though, it may be a challenge 'cuz the bad picture quality but any kind of drawing will do!
I forgot to mention you could PM me if you are looking for a better pic to draw(i have many others) and i will message you back with a few better pics you can choose from. If i havn't mentioned anything about it my first post, this was the best available pic i had, i havn't had time to upload any good ones yet.
Thank You!
Here is a picture I had of her...
Green Broke
Join Date: Oct 2009
Location: Witbank, South Africa
Posts: 2,681
• Horses:
2
I'd be happy to draw her but toddlers have destroyed my charcoals and half of my sketching pencils are missing.. so I have to get new ones. :( Sorry..
She's a pretty mare. If you could pm me some pics I might give her a go.
---
The aim of art is to represent not the outward appearance of things, but their inward significance. ~Aristotle
www.brandisue.jimdo.com
If you would like you can draw/edit this one instead, it might be easier to draw/edit.
I painted her in Photoshop cs3 for you. =) It was good practice for me as well.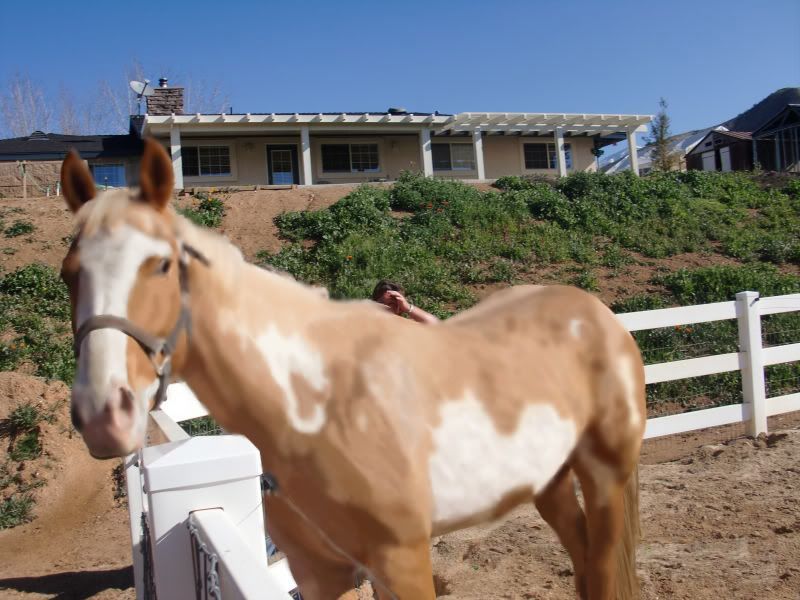 ---

Equestrian, computer person, photographer, graphic designer...
I know who I am, who are you?

Aww that's cute thank you!
PMed you
---
"every horse deserves at least once in their life to be loved by a little girl"
<3