please please could someone draw my baby
---
If it not too much trouble could someone please draw my baby boy for me. As it is fathers day soon and I would like to have it blown up and framed for my husbands fathers day gift. If it is ok could u draw him with no head collar and no back ground but in colour.
This is billy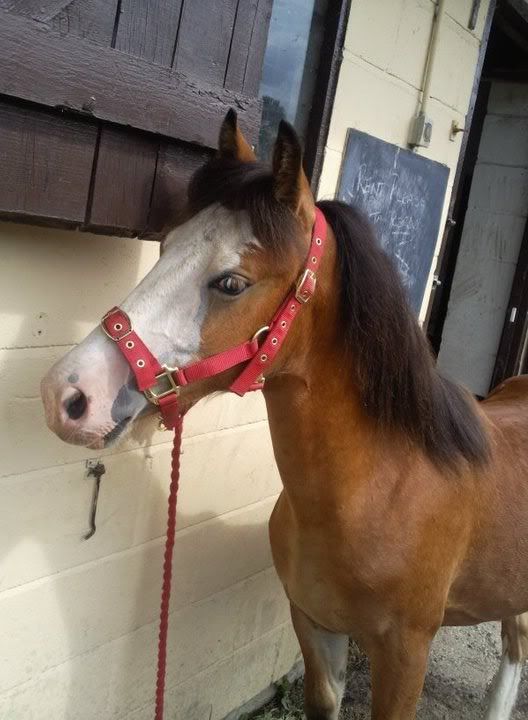 thank you very much
zoie xxx
---
Last edited by lokis mommy; 05-04-2011 at

02:14 PM

.
Teen Forum Moderator
Join Date: Dec 2010
Location: South East Texas
Posts: 7,157
• Horses:
2
I could attempt drawing him for you, but I don't do color. I work only with graphite and coal. And it might take a week or so before I get it posted on here, because I'm overloaded with school xP will try if you want me to, though. He's a cutie!
---
Everyone in your life is meant to
be in your journey, but not all of
them are meant to stay till the end.
if u cant do colour then thats ok and ya if u like and thank u very much it was taken when he was alot younger he is now a year older lol and dont look like this at all any more but i dont have a cable for my phone so can send an up to date pic of him
Sorry, I don't color, if you want me to draw, I can but I mean I always mess up color. Plus, I don't even have any coloring stuff!
that fine if u dont mind i will have it with out colour
horse portrait
---
If you have not had your horse paited yet I can do him in watercolour for you. Avril Jones
Quote:
If you have not had your horse paited yet I can do him in watercolour for you. Avril Jones
no one has come back to me with a drawing yet of billy so yes if you like xxx
Horse portrait
---
Hi there,
(I am new to the forum and still finding my way around so please bear with me.)
If you are interested in commissioning a portrait of your horse please check out my website
Pet Portraits Homepage
for list of my sizes and prices. If you are still interested perhaps you could send me an email with your requirements.
Many thanks. Avril
hey...
Am I correct in saying that fathers day is 3rd of june where you are??? If it is I can have a go at doing a drawing for you if you would like.
Do you have any other photos? Just asking so I can get an idea of his attitude and personality
yes i do have some really funny one too i will post them now