Hey, do you mind doing Brisco and/or Golley? If you only want to do one, I would like Golley! Brisco is our beastly white one, and Golley is out little cute dun!!
Golley:
and here is brisco. I will give you a body shot and a head shot - either one is fine, but I like the head shot better!! Just which ever is easier for you!
Brisco:
---
🔫 Don't Tread On Me 🐍
,.-~*'¨¯¨'*·~-.¸·,.-~*'¨¯¨'*·~-.¸
Do you mind drawing Lucy?
you dont need to add a rider lol
---
People say to hold on tight to what you love-
especially when it's trying to buck you off
Heres a better quality picture actually
---
People say to hold on tight to what you love-
especially when it's trying to buck you off
Whoops! Didn't realize the link didn't work. =( Here it is again.
---
Riding: The art of keeping a horse between you and the ground.
I can finally upload a better of Chief now that I'm actually on my laptop lol... This is the best/cutest one I have, just if I could make a request, make his tail a tad different so it's not awkwardly tucked between his legs haha. Only if it's possible though, I'd still much appreciate the drawing either way thank you
IMG_8782.jpg
---
"It is the difficult horses that have the most to teach you" - Double Dan Horsemanship
---
Nothing of worth comes with ease. <3
Well... My drawing came today!! *sigh* WhyAHorseOfCourse... It came.. its soggy and really very poor quality ..
.
.
.
.
.
I'm only joking
Its AMAZING!!!
The photos on here with made me fall in love with it, dont even capture half the detail - even the bridle is really detailed!
I have already framed it to keep it in good nick (infact I kicked out the picture of my hearthorse's only foal, to put this in... thats how awestruck I am by this incredible drawing!!).. Can you believe this cost me under $20 with shipping?!
WhyAHorseOfCourse took so much care sending it too, spraying it with a fixative, wrapping it in plastic, then inside a cardboard evelope and then into a paper envelope with tracking.. Wow..
The detail on this is incredible!
I am a REALLY happy customer. Hopefully I can buy another one from you again! Highly recommend this girl, she has alot of talent!
Thanks again!
I will upload pictures as soon as my computer will coperate
---
Superfine Aspen
2011 Warmblood Filly
Here are some pictures including some closeups - please excuse the glass's reflections.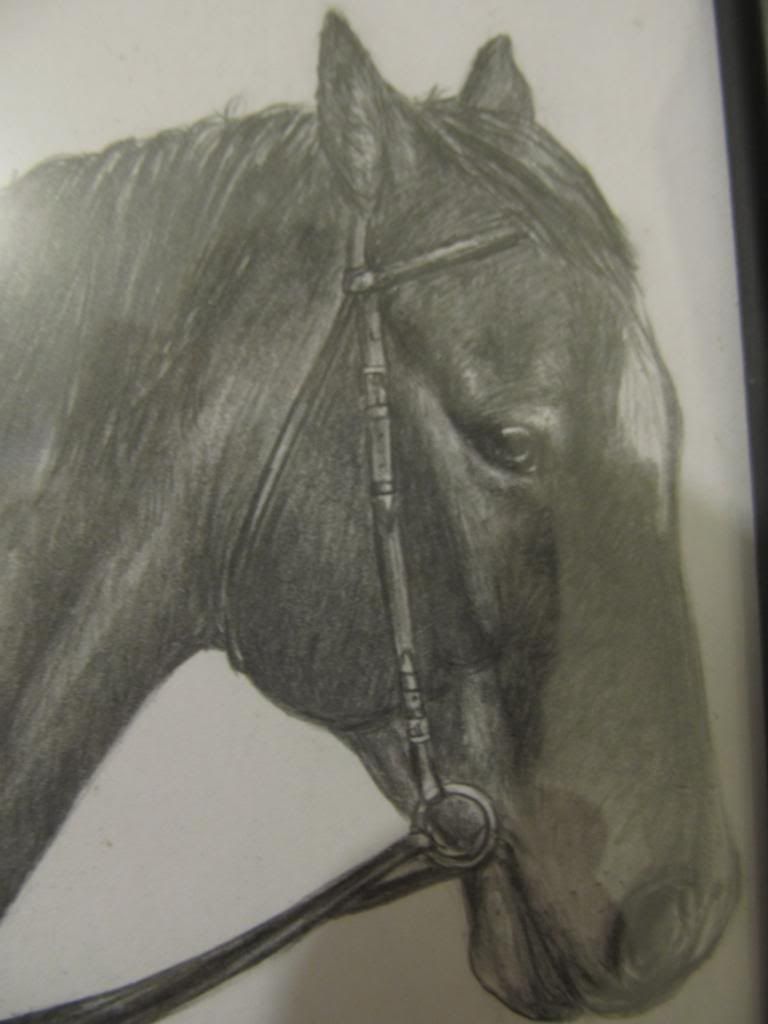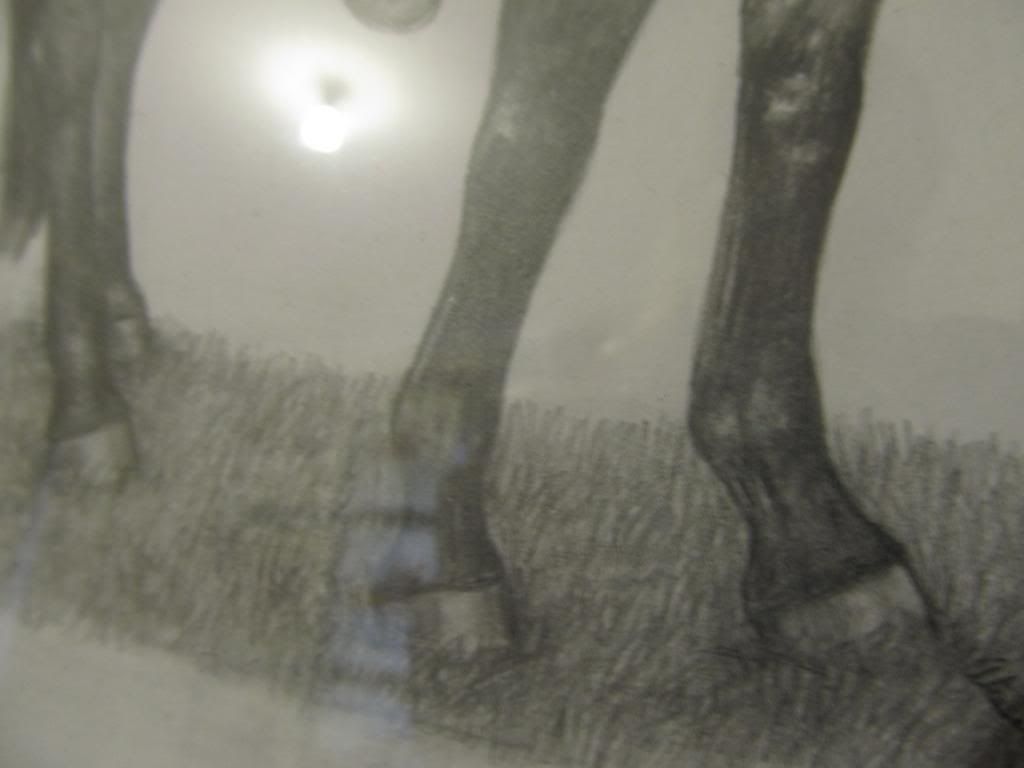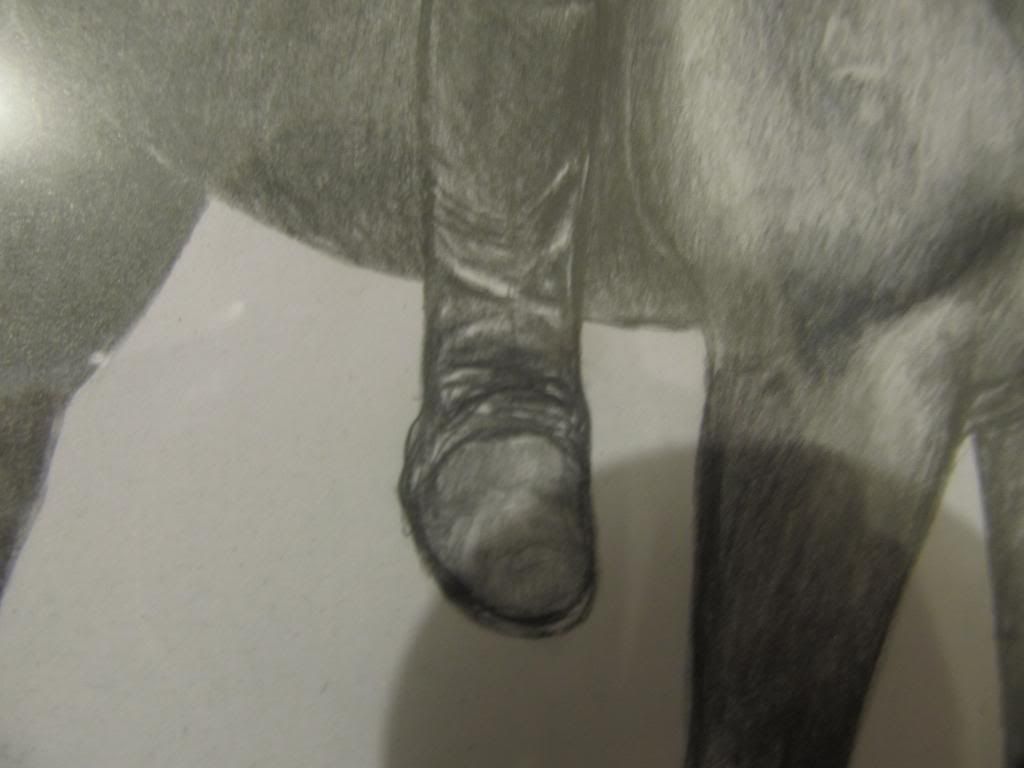 ---
Superfine Aspen
2011 Warmblood Filly
I hope you dont mind, but I posted a picture of it framed on my Facebook, and have had a friend ask for details - I reffered her to this thread, so hopefully you will recieve some messages or posts regarding some drawings which they may buy. I also reffered another friend a week or two ago.
Thanks again, and good luck.
---
Superfine Aspen
2011 Warmblood Filly