Lets see your barn!
---
I love seeing pictures of barns/horse facilities, so share away! I am moving, and may be building another horse property, so please, share any tips/recommendations/ideas for horse properties. What types of fencing do you all have? Favorite types of fencing?
I am on 21 acres with about 3.5 acres of pasture. Small two stall barn, two 10x12 stalls with 10x14 runs, and 12x8 hay/tack/feed room (needless to say, most of my tack goes in the trailer...) and a 12x8 tractor storage. Whole barn is 12x36. Fencing along the road is wood board, no climb, woven wire (big hole wire but mostly hidden behind brush/trees), and some electric in one of the pastures.
Here is a view from the house, with the fencing still being put in.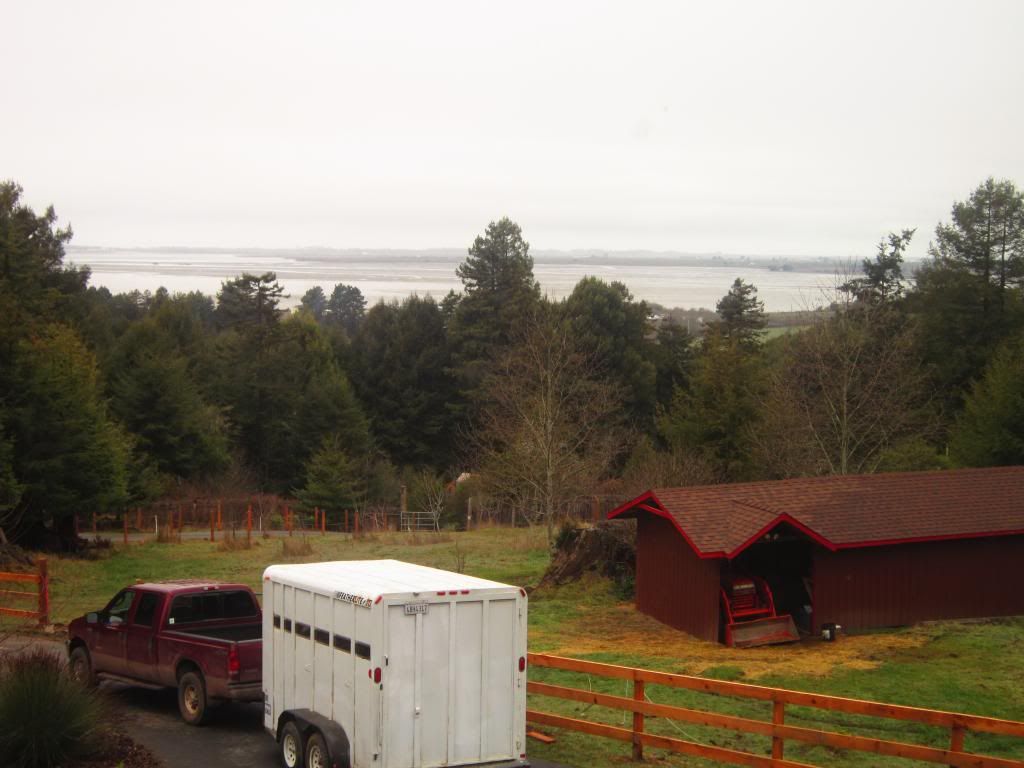 And the barn at night (this shows the tractor and tack/hay area)
Looking into the stalls from the tack room- excuse the mess, was moving my stuff into the barn!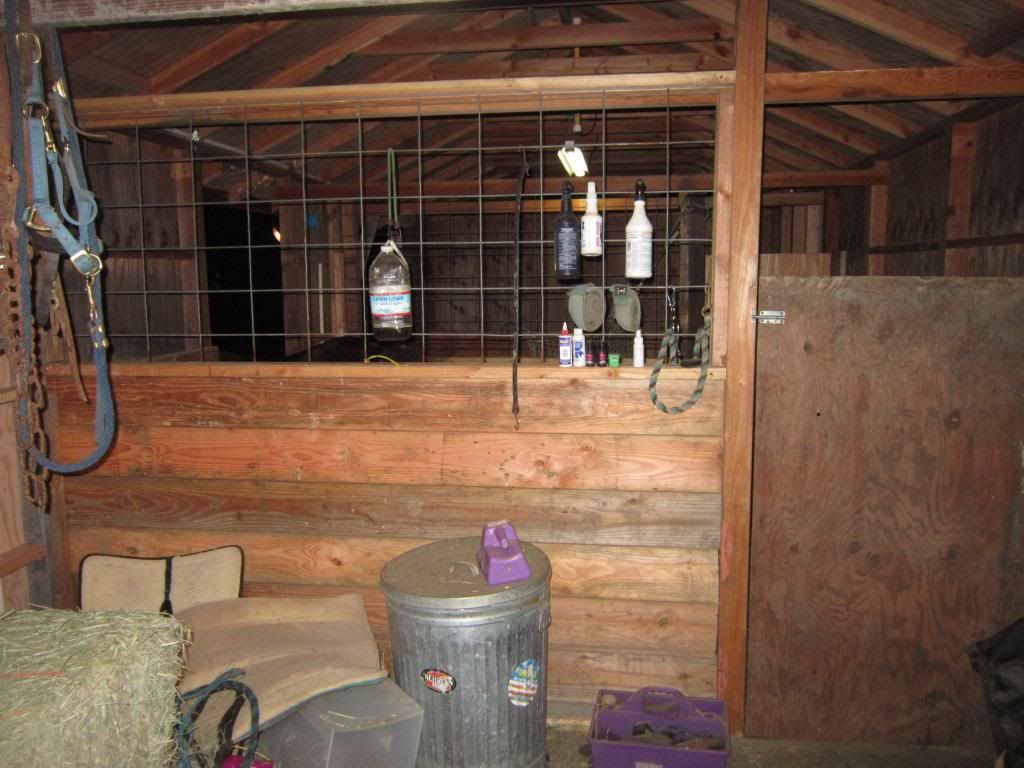 And the stalls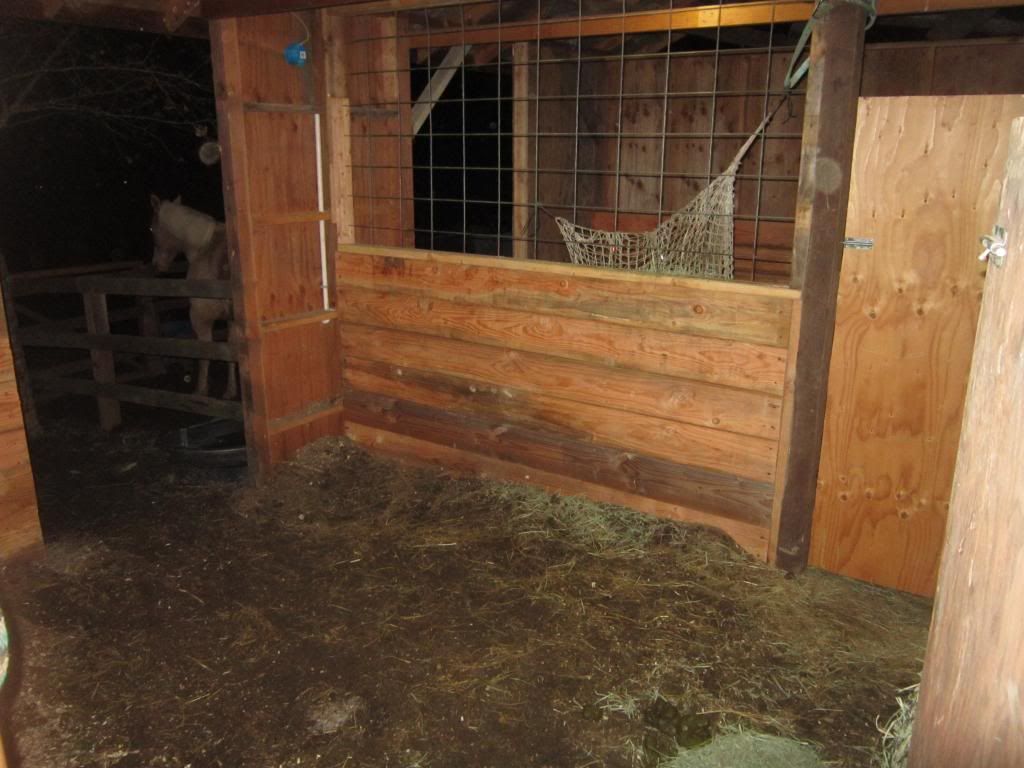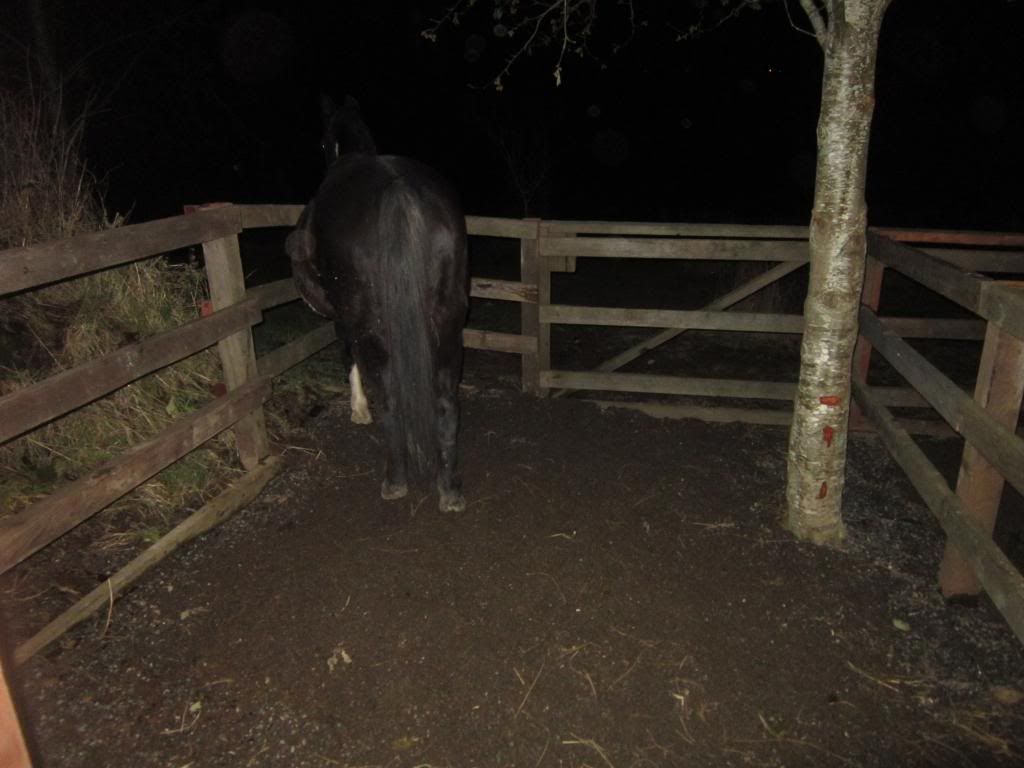 ---
"Good things come to those who wait… greater things come to those who get off their ass and do anything to make it happen." - Unknown
This is where my horses live...
Not quite half of my pasture. This is about 2.5 acres looking beyond the back yard. We have a total of 8 acres.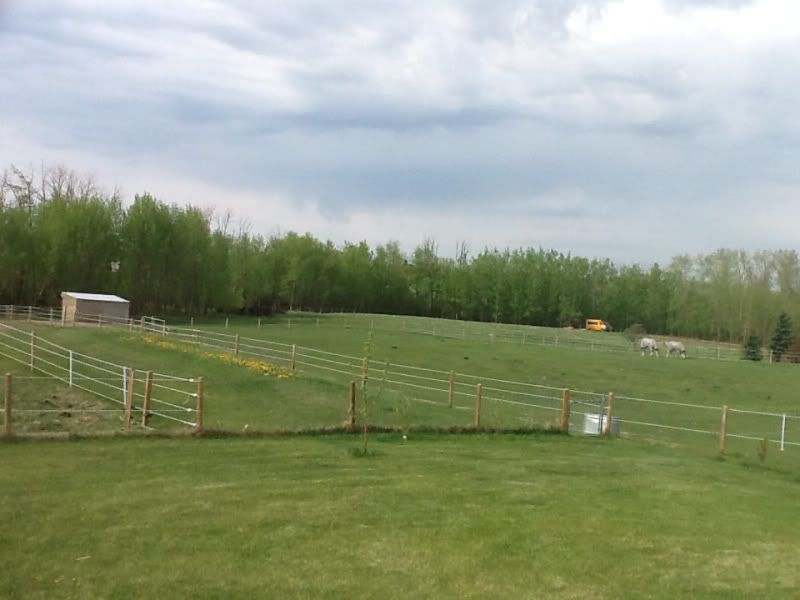 The other half is about 3.5 acres. We have run ins shelters in both sides.
My barn from the outside. Just built last summer.
Inside we have two stalls and a tack room with room to add two more stalls if I lose some tractor parking. This is the inside before it was stained and rubber mats added to the flooring.
How it looks now, being used.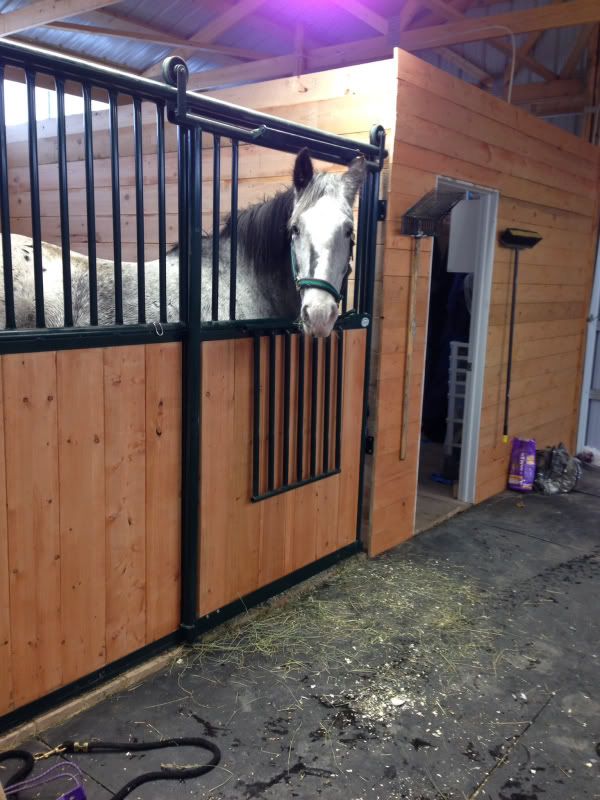 And one of the tack room. Semi-organized...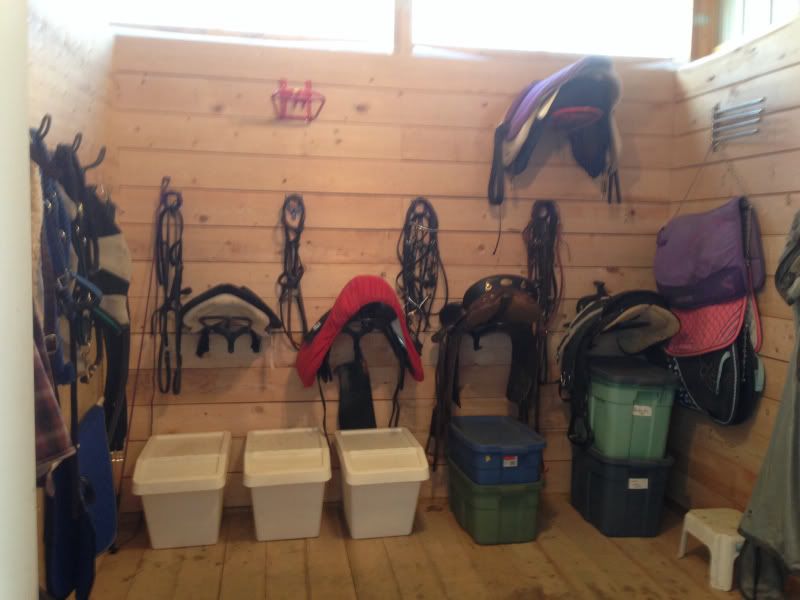 I still need to stain the tack room and plant some shrubbery around the outside of the barn, but everything else is basically done. While my horses don't live indoors much, it is awesome to have shelter for them in the winter, especially when tacking up.
Love looking at these pics! I'm jealous of people who have their own facilities Dx
---
The sensitivity of the internet baffles me.
Nothing fancy here. Just a simple barn/shelter.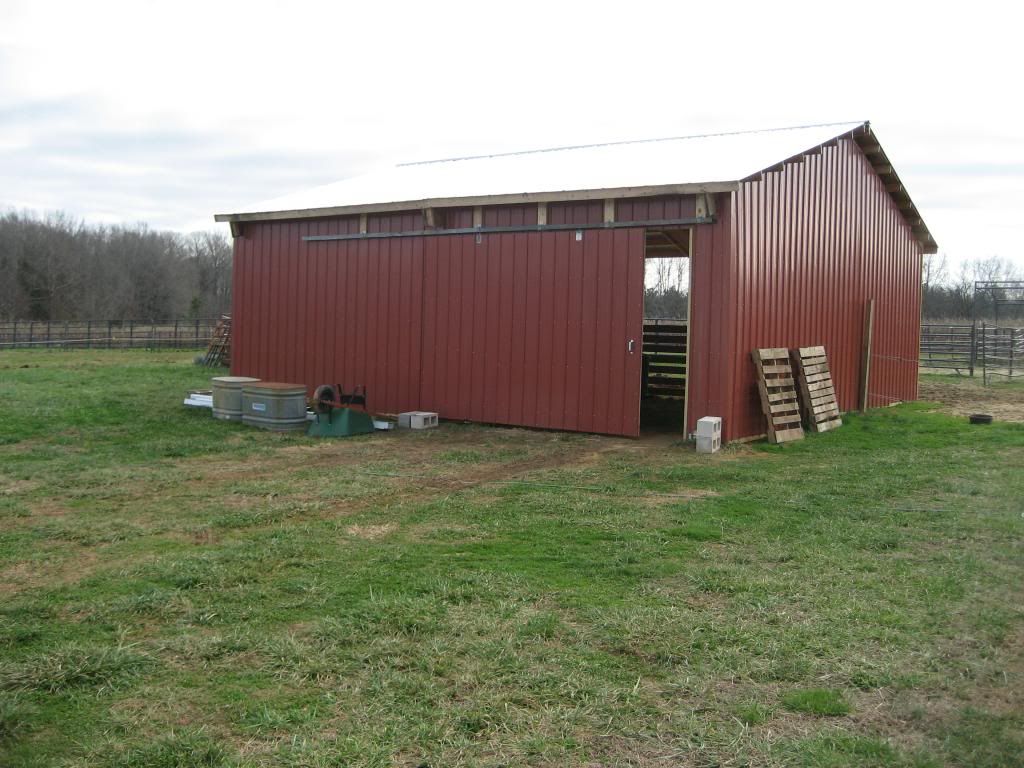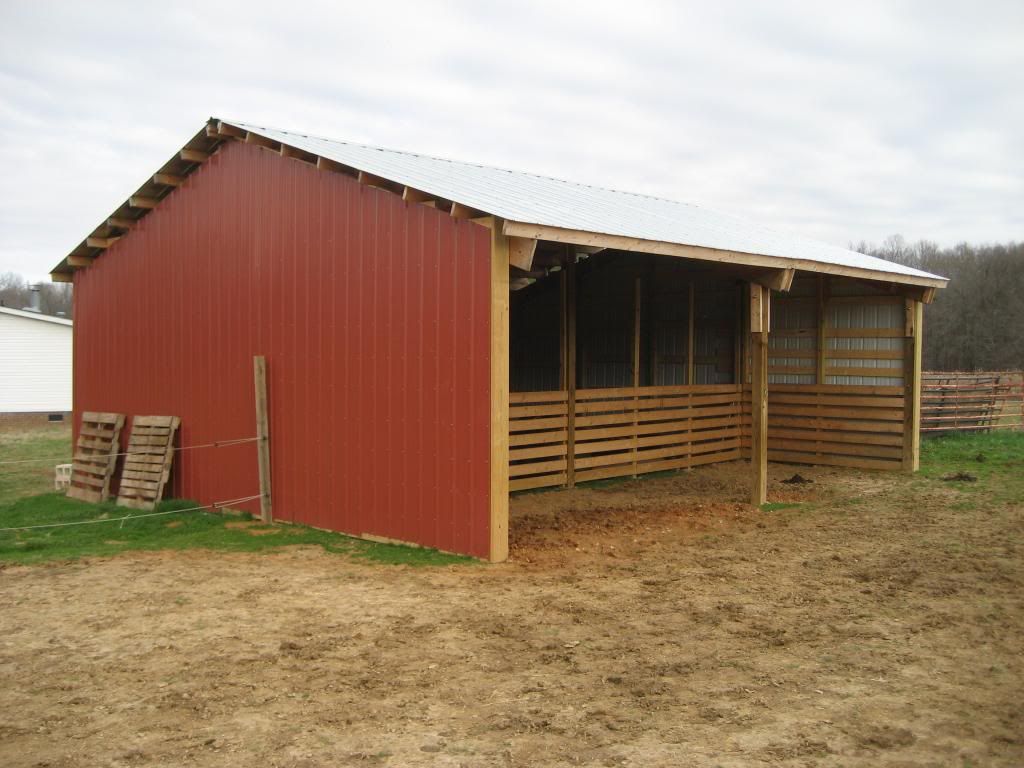 A 100'x200' ring and a 40'x40' pen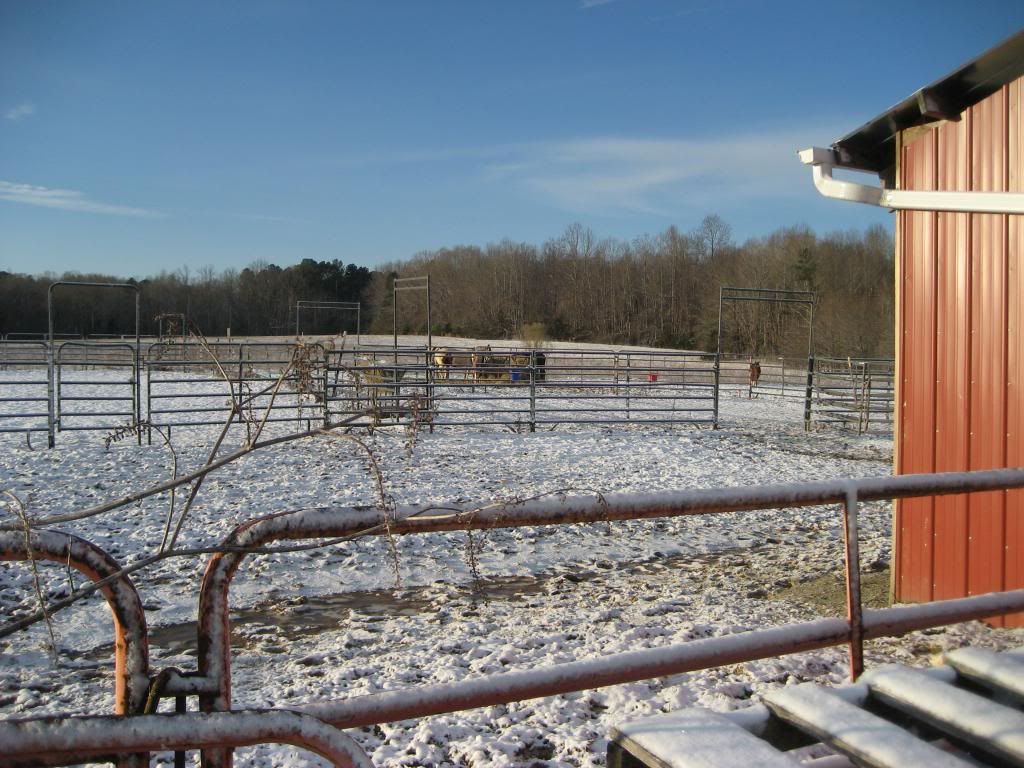 and 3 pastures fenced with 2 strands of electric polyrope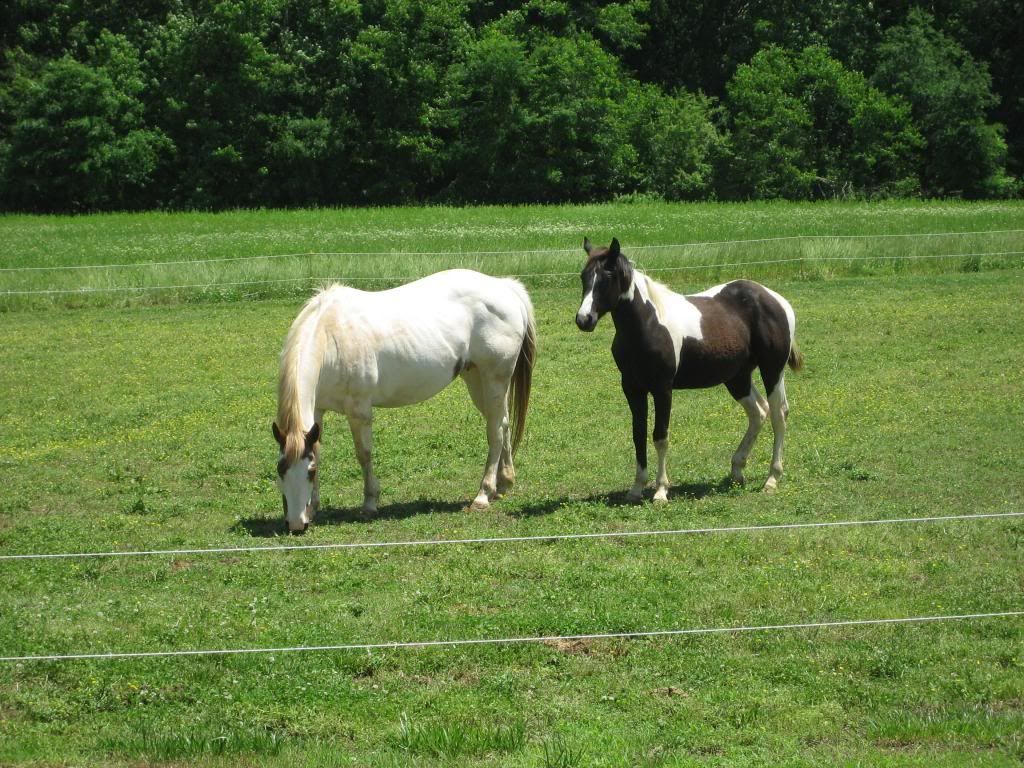 ---
On the sixth day, God created the Quarter Horse.
On the seventh day, he Painted the good ones.
Here is my barn at the moment. Getting ready to build a new one and use this for boarding.
subbing...I love looking at these photos! We are going to start building up our farm on 12 acres next summer so its fun getting ideas from all of your pictures. Keep them coming!
This is a great post! Keep them coming! I hope someday I'll have my own facility. :)
Subbing...trying to decide if I should share...we have our own barn but it's....less than stellar.
Green Broke
Join Date: Jan 2010
Location: south of nowhere, north of nothing
Posts: 4,643
• Horses:
6
New Mexico property
Here's an overhead view. 6 14x14 covered with 14x14 outside. I shed tack/feed room. Roundpen and an arena. He have 11 acres here w/two more sheds and a big hay barn. Plus 8 acres of hay. But no pictures lol
Screenshot_2014-06-10-17-43-31-1.jpg
Here s a kind of front shot view
IMG_230805126385556.jpg
The ranch in Texas is in 2 different places. Homestead has uuuuh....ostrich pens and the farm side has a 100yr old barn that is scary as crap with lots of spiders lol
IMG_231499160812455.jpg
And the original house that's been gutted thoroughly
The barn was already on the farm when we bought the place although in a LOT worse shape than it is now. I don't really have detailed pictures of the inside but it was used for cattle before. Down one side and across the back is where the horses go. There is a hay manger that lines this L inside the barn. We hung gates so that I could close to create stalls at feeding time and all other times they are open against the walls to make free access for the horses.
There is a hay loft and tack room inside the barn. The 2 horse trailer and lawn mowers are also in the main part of the barn and then the lean-to on the right side houses the tractor, buggy, shavings, and other misc. things.
Attachment 453730
This one is the little barn. It was originally a one car garage and then hubby built lean-to's on each side. One of those sides has the round pen attached to it. I can divide each one of those into 2 stalls. What used to be the garage is additional hay & feed storage. Not a good pictures at all but the only one I have available on the computer to give some idea what it looks like.
Attachment 453738
This barn belongs to the minis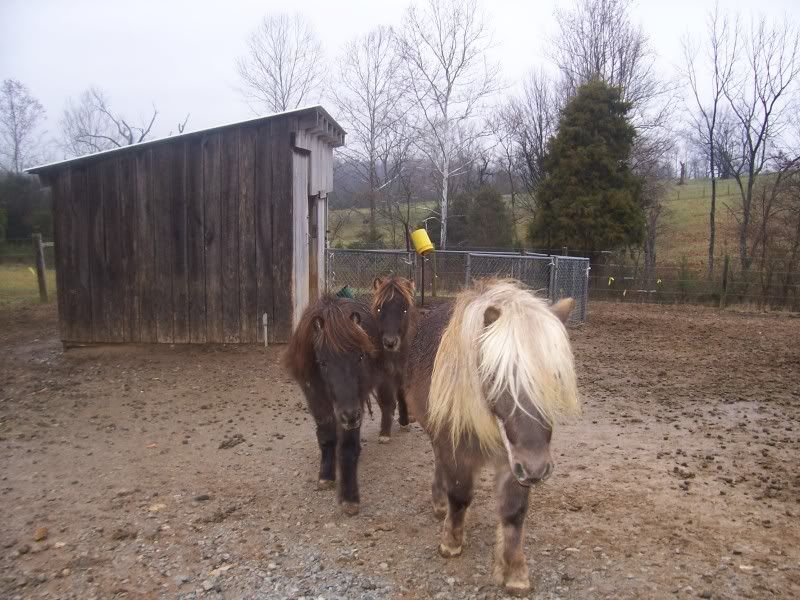 Here are some pasture and corral shots (2 large pastures, one small pasture, 3 corral/dry lots)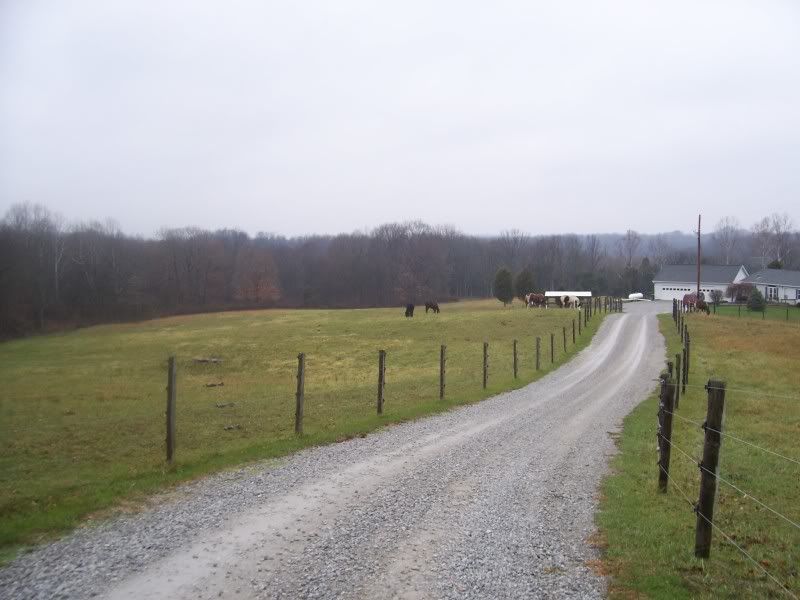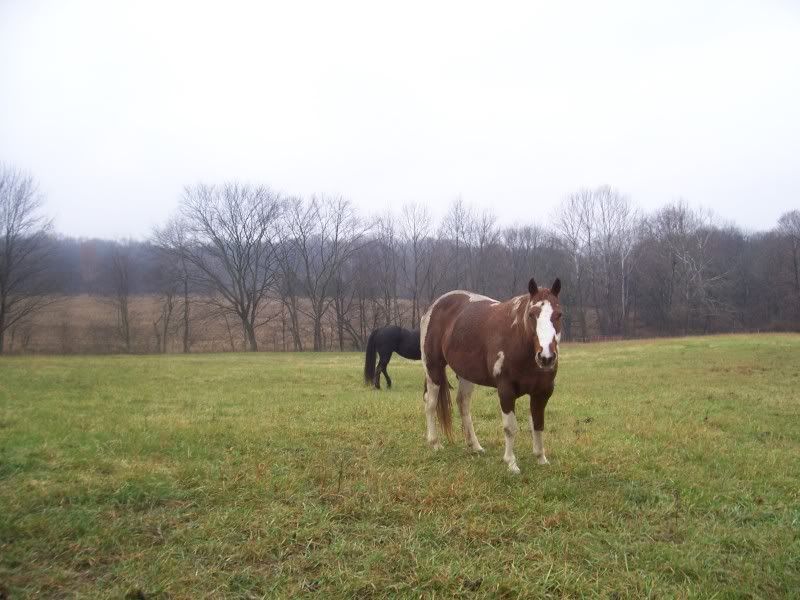 Attachment 453770
023_02A.jpg