wow, very nice!

Almost makes me wanna live there =P


I'm getting pictures today. I keep on forgetting my camera...typical me! Sorry everyone.

I no longer have a private pasture since I cannot afford $200 a month. She is stalled now but has access to the outside in her turnout so she can enjoy the sun. She has an apple shaped toy that hangs in the the door way if she decided she wants to play with it, a hay rack with an attached feeder below it...helps to save hay from dropping!,she has rubber mats and pine shavings. There are automatic water-ers but they are not hooked up anymore so she has a water tank outside she can drink.

The tack room is shared with my husband,mom,and I but my mom is moving out due to some drama that went on so now I'm sharing the tack room with Piaffe :) It has a small shelf, double saddle rack with rollers,mini fridge,mirror,and lots of bridle hooks and holders for for..well bridles,leads,halters.

I am able to use a pasture that is not rented out to anyone right now but only for a little bit during the day. Also we have cross ties.
That did look like a mansion! Lol!
This is my pasture. The back of the barn. The little one is for them, the big one is storage, mainly hay.
This is the front of it:
** that round pen is no longer there. It is now painted white and in the yard =)
---
Lettin' the cat outta the bag is a whole lot easier than puttin' it back. -- Unkown

Green Broke
Join Date: Aug 2009
Location: Vancouver, British Columbia
Posts: 2,808
• Horses:
2
danggg,it's very nice! My camera died so I had to charge it..i like that you gave an actual wash room.
Here are the pictures!!!
(this is the wash and groom area...the door is closing off the cross ties)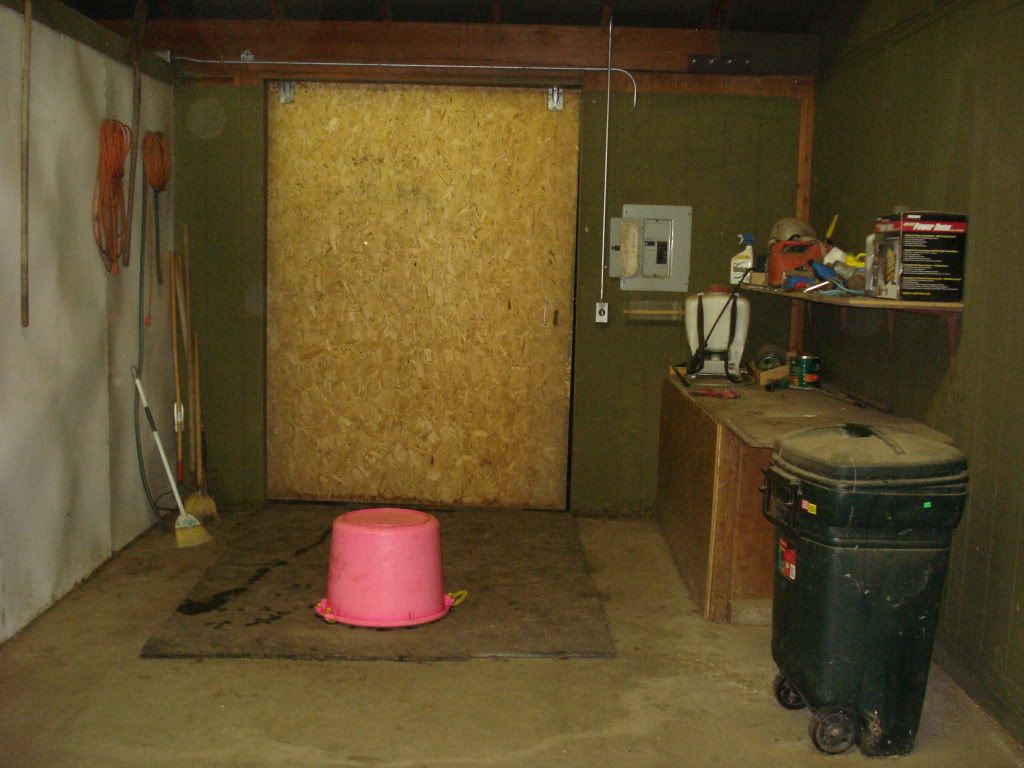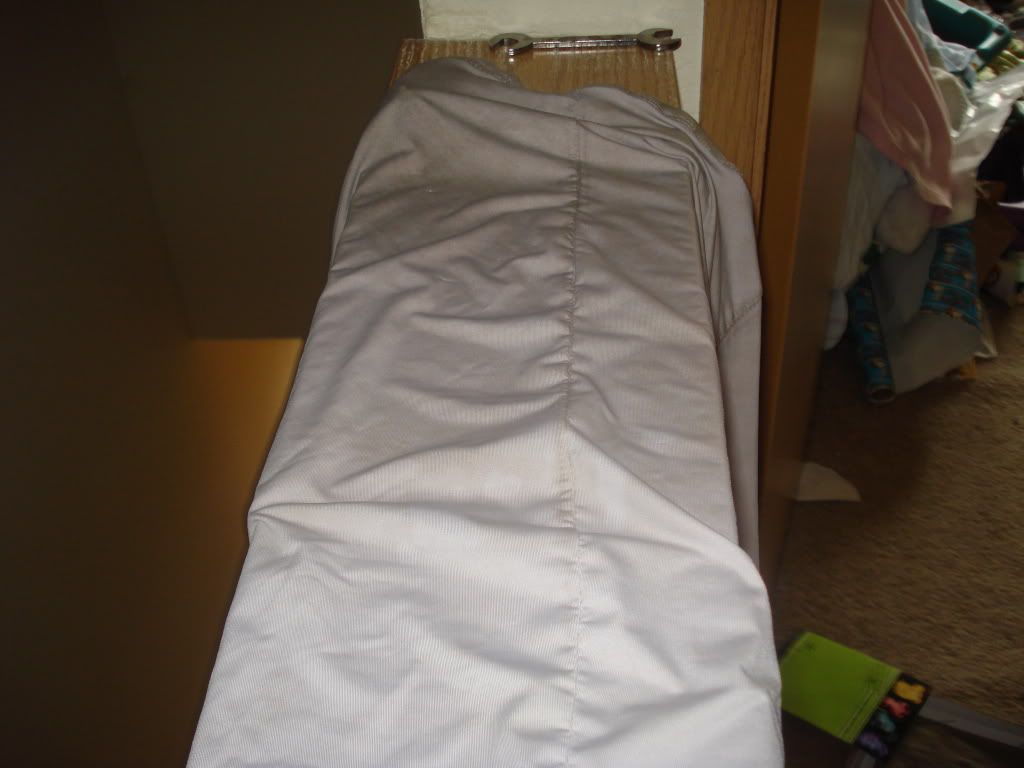 (bad angle..she really isn't this skinny looking)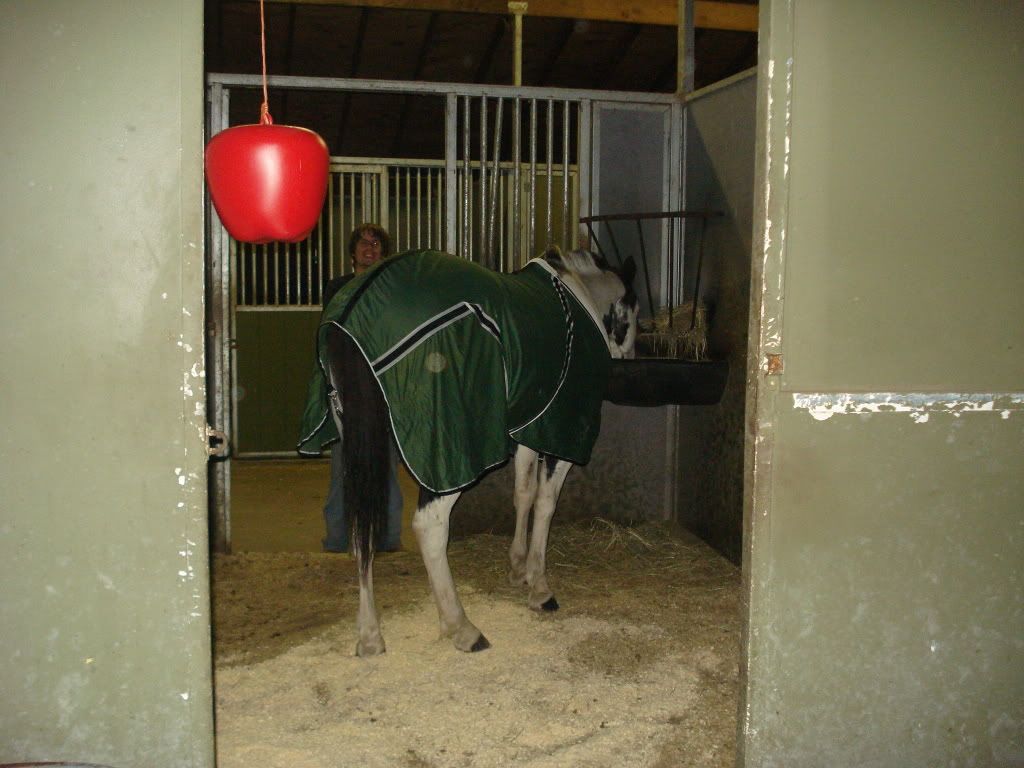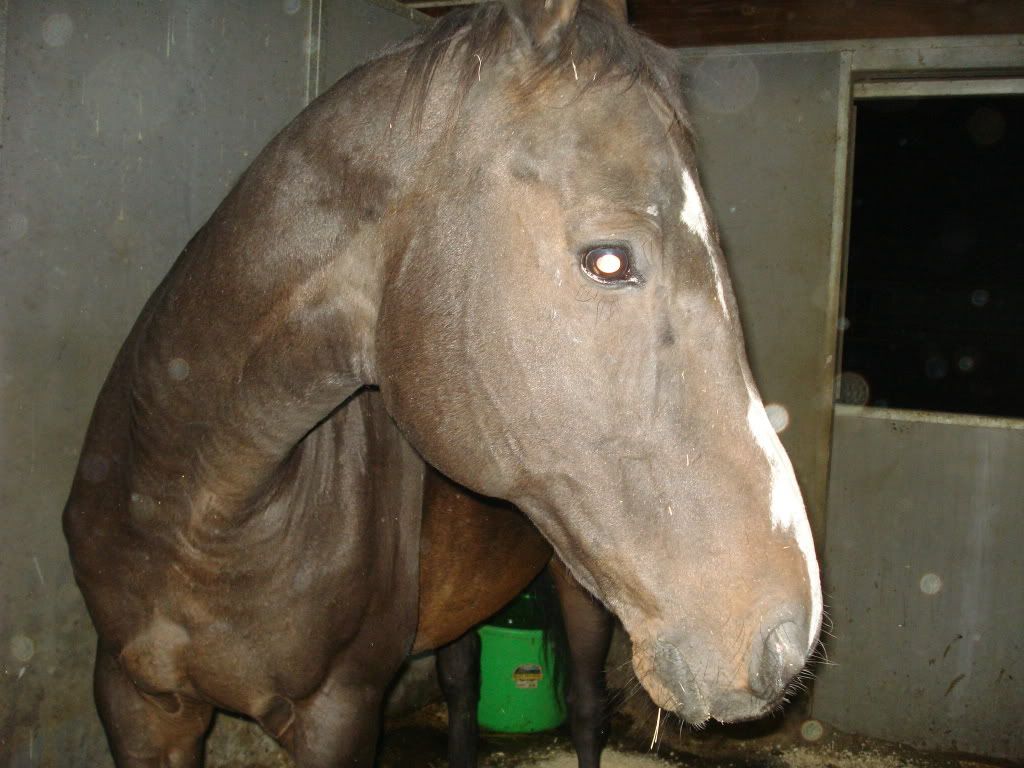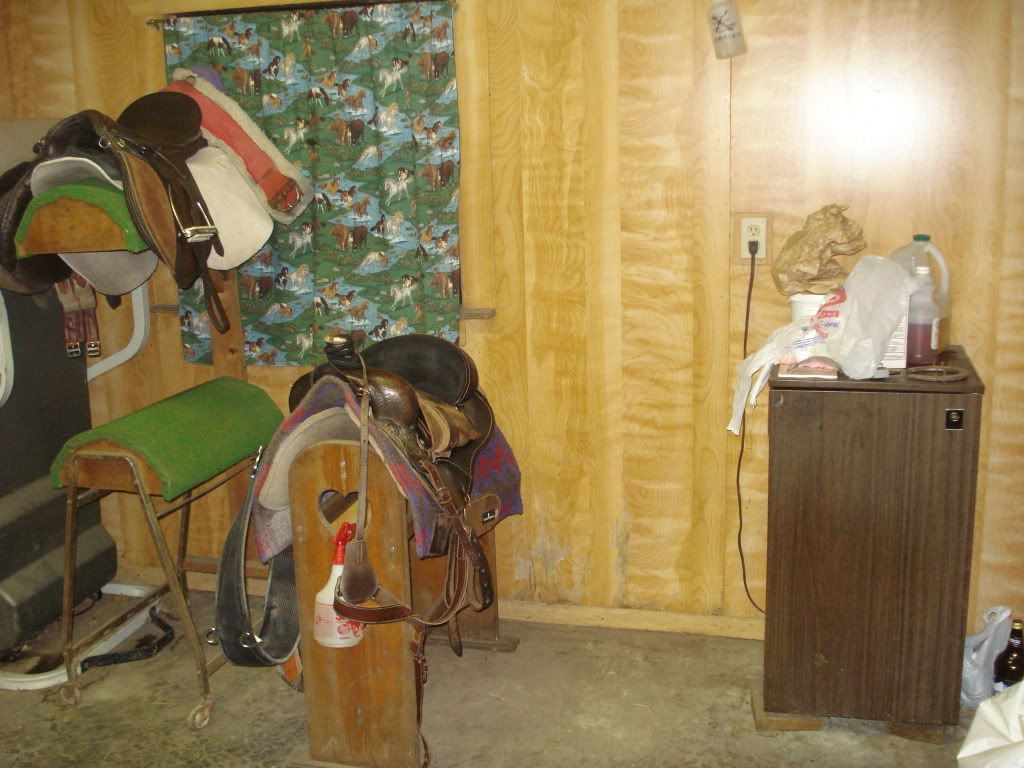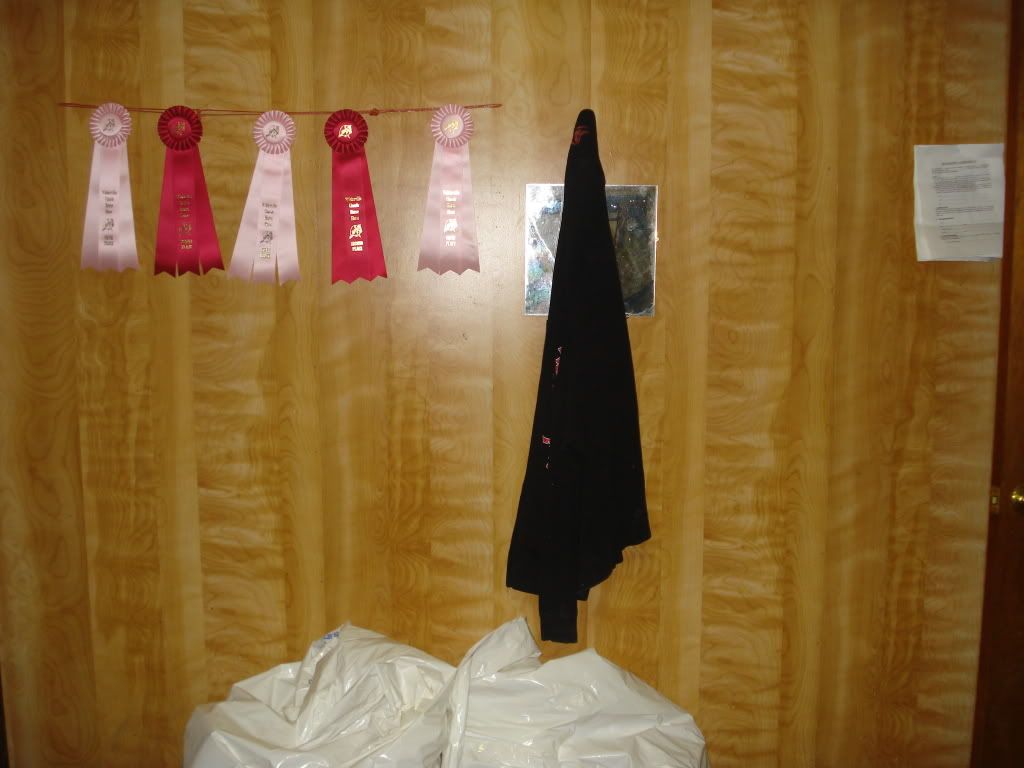 hey! That's very nice! I wish i had a place like that =) Someday!
---
Lettin' the cat outta the bag is a whole lot easier than puttin' it back. -- Unkown

I know this is an old thread, but I'll bring it back
I keep 2 TBs, a Paso Fino, a Percheron, and three minis at my place. I've got 3 stalls and an overhang on the other side of the barn that's the size of three stalls. Here's some pics, including our insanely messy aisleway...
PineRidge
---
Here is the barn I board at PineRidge Equine Park In Manitoba :)
Here is a picture of the outdoor riding ring with the indoor arena and barn in the back
outdoor riding ring.jpg
This is a picture in the main barn of the stalls
stalls.jpg
Picture of the wash rack in the main barn (with beautiful Mangnum in the photo)
main boarding barn wash rack.jpg
And my favorite part of the barn the 110' x 220' heated indoor arena!
Indoor arena.jpg
---
<3<3 It's just us together as one <3<3
This is a neat thread! It's nice to actually see what some of your places look like.

I don't have any pics of the place my guy is at right now, but I may not be there for too much longer anyways. I will post some here eventually though!
The first couple pictures I took. The first one is part of the main barn [it continues back pretty far]. The second one is walking down to where my pony gets turned out. The last picture is from Google Maps. I labeled some stuff.

We have two outdoors, a boarders' tack barn, the main barn [I don't know how many stalls there are but it's big. I'll have to get some picture of inside the barn when I go out there. We have an automatic water system and all natural fly spray system which is really cool.], 70'X190' indoor [there are also stalls along the indoor, they are the gray area], crops [the barn owner's husband grows tons of fruits and vegetables for local restaurants. We have a table in the main barn and it's always filled with fresh stuff!], houses [my trainer and some of the grooms live in these houses], and a dressage co-op barn.

The last picture I took from the website.