WOW! That is a nice barn! if you don't mind me asking(and I'm not trying to be rude), how much was it?
Congrats and I hope it does well and you get lots of boarders! Also, will you do pasture board for like 2 of the pasture/turnouts? :)
im sooo jealous!! THOSE ARE BEAUTIFUL STALLS!!!! i want them!!! and the WHOEL barn!! haha if it wasnt a whole abrn i would steal it!!!!!, lol
---
If there are no horses in heaven... im not going.
We're subletting so it's not costing us as much as you'd think. It's worth it though.

We've thought about offering some pasture boarding but we haven't gone too far into that.
OH MY! That is a niceee place!
---
When God Made Horses, He Painted The Good Ones.
"All I pay my psychiatrist is the cost of feed and hay, and he'll listen to me any day."

Gorgeous place. Congrats!
---
I give myself very good advice, But I very seldom follow it
We had a name change lol... it's now Serendipity Stables. It fits better and doesn't sound so snotty.
Here are some better pics from today:
The outside of our barn
The stalls: (they need painting but otherwise are functional and safe)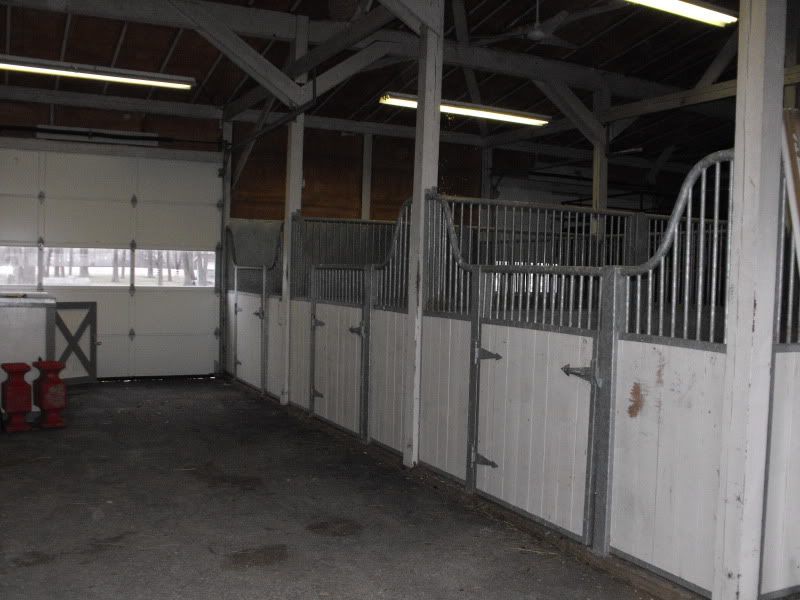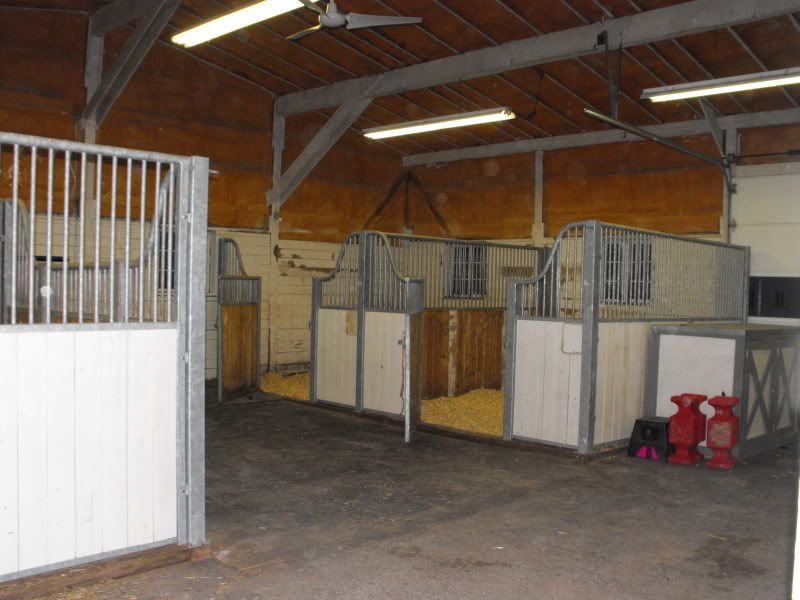 Indoor arena and hotwalker:
One of the outdoor arenas (needs some TLC)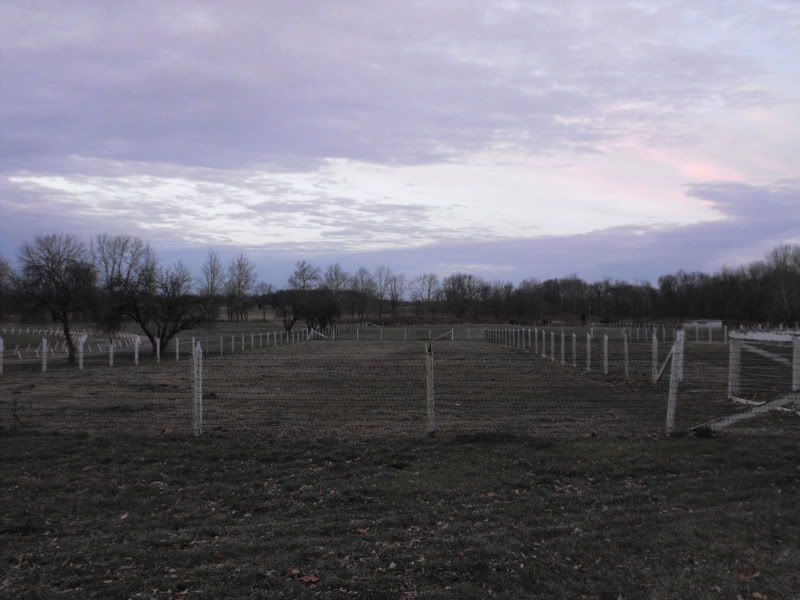 Some of the turnouts:
AWESOME!!!! is that also an exercise/training track i see to the left of the outdoor arena
---
Yeh it is lol. It was a race horse facility in a former life.
I want to come live with you!! LOL Great looking place. It only looks like it needs some oaint and a little love to be fabulous again. good luck!
---
Proud owner of ~Mana: 6yo Arabian gelding~Pearl 13yo Arabian~Danzer 14yo Arabian mare~ Tiny mini filly