I understand that. Just trying to help out someone in the future if they find that one off opossum ambling through their barn. Give it some time to pass through and you may not see it again.

As you know, they are looking for a warm place for the winter.

I know everyone's gotta do what they gotta do. I just like to educate people. Even just one person thinking to themselves "Huh. Didn't know that and that's kinda interesting." is a slight win in my opinion. Not looking to convert, just educate.
the only good possum is a dead one , preferably crafted into a pair of slippers..

but then I think our possums are somewhat different to yours..

must say , scrubbing splatted possum out of your car grill is revolting
[Double post. Stupid phone...
---
You want the truth? You can't HANDLE the truth!
---
Last edited by Speed Racer; 05-24-2012 at

07:51 PM

.
Quote:
To each his own, Speed Racer.
Absolurely right. If you find the filthy, disease carrying vermin to be wonderful, more power to you. Just don't presume to 'educate' me as if I merely have no clue as to how great they are.
You like 'em, and I don't. We each have our reasons.
---
You want the truth? You can't HANDLE the truth!
If you don't want possums in your area, you need a good hound dog to keep them chased away. Even my poor hound will chase a possum. She is afraid of chickens and cats though.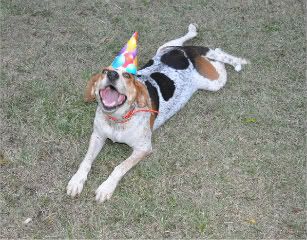 ---
Celeste
Carpe Diem!
Actually, I liked the info.

I didn't know that they didn't carry rabies because of the body temperature, and I didn't about them not making permanent nests, though that makes tons of sense in what I know about them.

So I think the OP's original post was kind of cool, though, sadly, I will still trap and relocate or trap and induce lead poisoning (to SR's wonderful phrase) in the ones that stay too long at my house.
---
Last edited by maura; 05-24-2012 at

10:45 PM

.
I knew that there was not a recorded case of possum rabies. Never knew why.

I am glad that the dog likes to chase them. If she ever caught one, she would try to make friends.
---
Celeste
Carpe Diem!
OP, that was a lot of very interesting information about an animal that you clearly have a passion for. I certainly can't fault you for that
.
But, I am just glad that I have dogs. While I'll often see opossums while out riding trails, I have never seen one within a quarter mile of my barn...thankfully.
---
Always remember that feeling of looking at a big, open country over the ears of a good horse, seeing a new trail unwind ahead of you, and that ever-spectacular view from the top of the ridge!!! Follow my training blog:
http://robertsontraining.blogspot.com/
They are stinky when they get scared. They purposely release the stinky stuff to be left alone.
I love possums!
My opossums - YouTube
what the hell. im not understanding some of the defensive posts on this thread. overreaction much

i love these animals and enjoy reading about them, Thanks aldebono!