Green Broke
Join Date: Oct 2009
Location: Witbank, South Africa
Posts: 2,681
• Horses:
2
This is our barn... please excuse me from the picture. I know its not very fancy, but it does its job...
Discovery.jpg
---
Every girl wants their own LOVE STORY, I found mine... :)
Not the best pic, but I don't have time to hunt right now. Inside of my 36x60 barn. Open run in area of 30x24 with 10' door facing south. 2 12x16' stalls beside it(horse faces the stall walls). Behind horse is people-hay-tackroom end of barn w/wall and gate separating horses from it. I like it.. ;)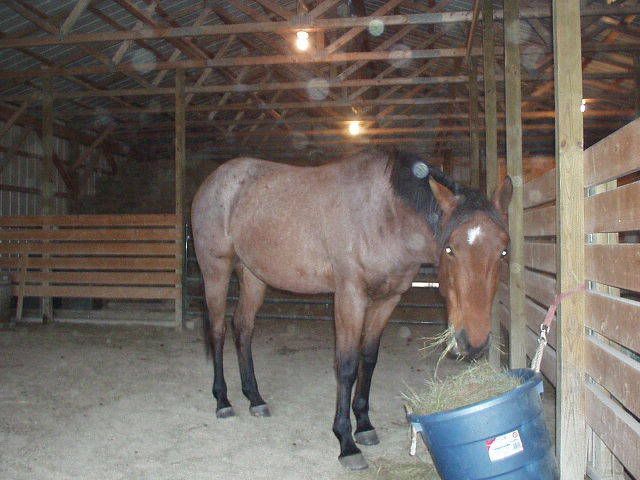 ---
I'm glad you made this because I was going to make a thread like this earlier but forgot!
I board, but am looking at barns for when I move so I'm excited to see everyone elses!
---
passion is when you put more energy into something than is required to do it. it is more than just enthusiasm or excitement, passion is ambition that is materialized into action to put as much heart, mind, body and soul into something as is possible. // <3 starlite - dream - lady - georgia