Quote:
Pish, you want redneck? I'll give you redneck!
I'll beat you, SR! Mine is Amish! (the last one is the hay rack my dad built himself and very proud of it
)
---
"Life isn't about waiting for the storm to pass: it's about learning to dance in the rain..."

"When we are no longer able to change a situation - we are challenged to change ourselves."

"How people treat you is their karma; how you react is yours."

I don't think the stable looks redneck.. although I must admit the hay rack does :)
---
Intermediate Rider~Learning Equitation and English Pleasure~Interested in Eventing
A horse will tell you everything you need to know about him, if you listen.
-Winston Churchill
At least your barn has real Dutch doors, Val. My poor horses get laughed at by the neighbor's horses, who live in a snazzy Morton barn.
---
You want the truth? You can't HANDLE the truth!
That last picture had entirely too much snow in it! *brrrrrrrrrr*
Teen Forum Moderator
Join Date: Dec 2010
Location: South East Texas
Posts: 7,157
• Horses:
2
No, I think that I win the hill-billy contest ;) ours arent even actual stalls! Our horses all live out in the pasture, but these are our quarentine pens. There are six of them, and as you can see- we store our trackless train, tractor, and wood in it when they aren't being used XD Each 'stall' has a 15x30 foot run though, which is nice.
(its to the right and behind the girl and Sparkie)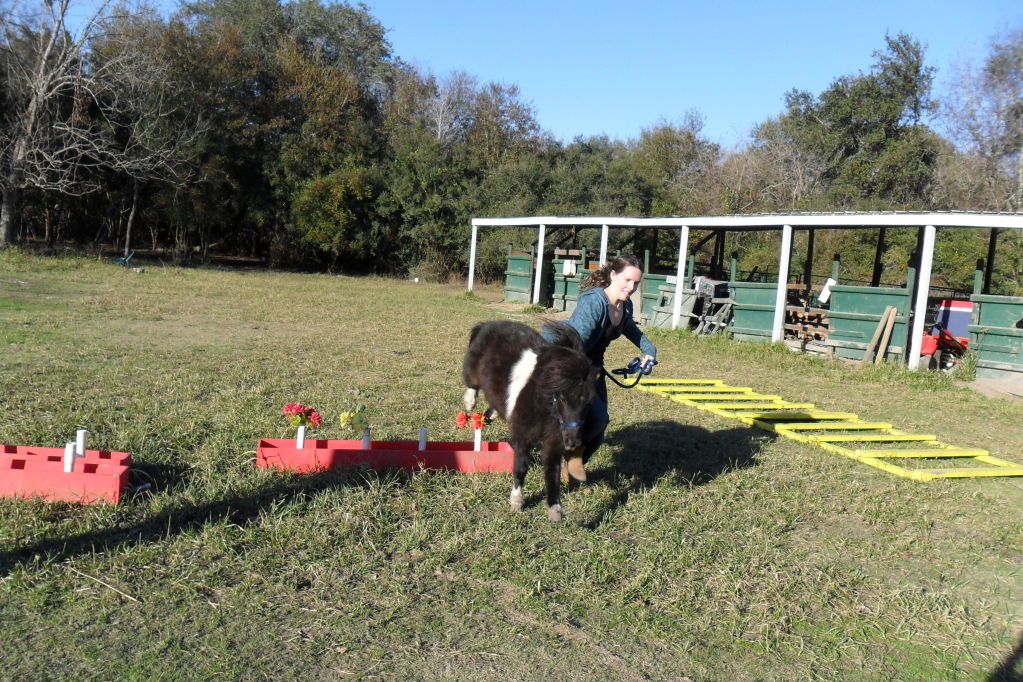 Then theres our deck and 'tack room' which is actually just a very large shipping container that we built hooks and saddle racks onto ;) there a feed container in the back too, behind the playset.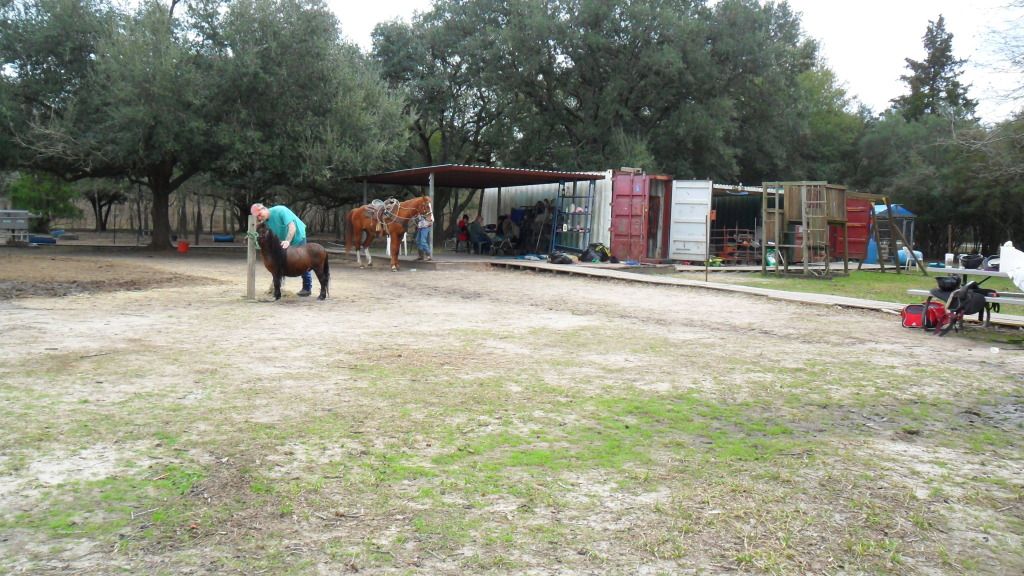 Then theres our riding arena: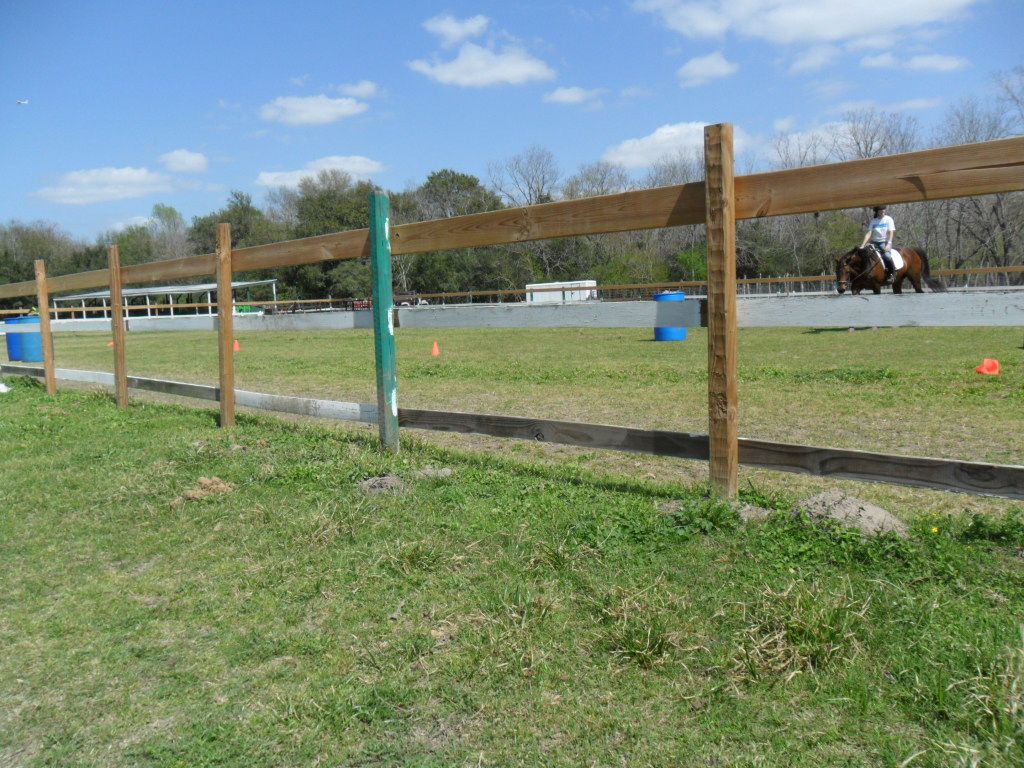 ---
Everyone in your life is meant to
be in your journey, but not all of
them are meant to stay till the end.
@ Kitten_Val... We have an Amish barn as well!! :)
Quote:
I'll beat you, SR! Mine is Amish! (the last one is the hay rack my dad built himself and very proud of it
)
I love your barn! Rascal would also. The latches would be so easy for him to undo LOL
---
I miss you Rascal. Every day, all day.
Definitely very fortunate to keep my quarter pony and minis here! It is an Amish modular barn. It was awesome watching them bring it in... They brought it in one half at a time on this huge trailer with lots of motorized wheels.
Once it was set and secured to the foundation, the Amish builders came out and did the roof and doors. Love it!
Here's mine...
It used to be 30' x 40' with 2 stalls and a run in. Well, we added another 10' off the front for 2 larger stalls and a tack room. Then added the porch part as well. We had 6 stalls in here at once, and then we didn't have 6 horses anymore so we took out the 2 larger ones and made it into a hay storage section. It works out well for us. It's not a top A rated barn but I like it and the horses love it. It used to be an ugly pale/rusty blue but my dad and I resided it last year to the hunter green to go with our "color theme" Our house is dark wooden log with a green roof. My dad had a new pole barn constructed 2 years ago and had done with green and white. And then it just looked bad with the green and blue out back so we redid the horse barn. LoL. You can see the pole barn in a few of the pictures. That's my dad's play area/workshop/paint shop/leave the women alone shop.
I LOVE the big sliding doors, makes it very easy to drive through with the hay wagon.
---
"The greatest pleasure of a dog is that you may make a fool of yourself with
him and not only will he not scold you, but he will make a fool of himself too."
-Samuel Butler
Gorgeous stables guys!! wish this place had a barn/stables
---
Horseriding- The art of keeping a horse between you and the ground.