stall building accessories. where can I find'em?
---
I'm in the beginning process of rehabbing a tired old barn. I will, among other thing, need to build new stalls. Where can I go (on the net presumably) to find things like the metal/aluminum grates for air flow, maybe some hinges too. That kind of stuff.
If you know of any good sites that will help me do this right. It would be greatly appreciated as well.
Thanks, Baron.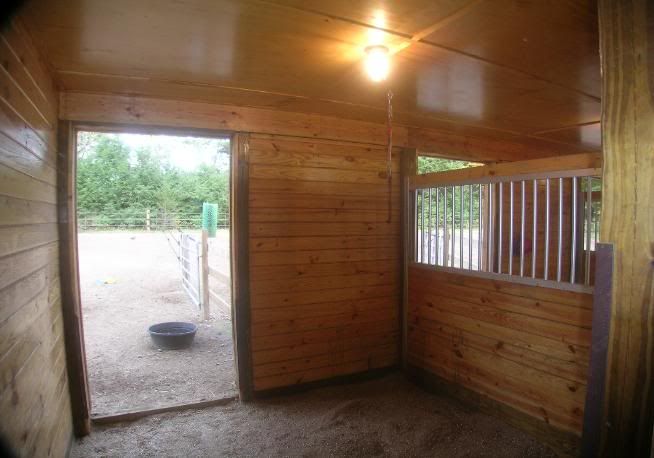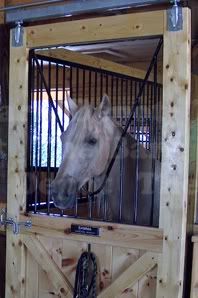 Started
Join Date: Jan 2009
Location: USDF Region 1, USEA Area 2, USEF Zone 3 - Maryland
Posts: 1,903
• Horses:
3
What state are you in?
We got all of our handles, hinges, latches, grates and "U-doors" (like you have pictured) from Horizon Stuctures - they're located in Pennsylvania.
I don't see any of these things listed on their website - but send an email and ask, I'm sure they'd be more than willing to ship stuff to you... Our whole barn is basically made out of supplies from them.
Chicken Coops | Horse Barn | Outdoor Storage Sheds | Garages | Gazebos
---
-Melanie
Mom to 3 bays: Beau, Daisy & Cavalina
Sorry, I had not listed that info yet. I am in CT. Thanks for the input and it may come to that. It is a pain for me not knowing what thing will cost. I would prefer not to have to cold call people. I'm new to the horsey game though and it seems that a lot of info is not out there. I may need to start just calling people.
Started
Join Date: Jan 2009
Location: USDF Region 1, USEA Area 2, USEF Zone 3 - Maryland
Posts: 1,903
• Horses:
3
I'll see if the builder gave us the invoice for everything that was delivered. And if he did, and I can find it, I'll post some of the prices if it's itemized :)
---
-Melanie
Mom to 3 bays: Beau, Daisy & Cavalina