We found a new home!
---
Okay so I just finished months and months of barn hunting. I came across a place named Moonlight Stables and I called and got on a waiting list. About a month after I went to a hunter pace and asked a lady about barns in my area. She told me about Moonlight. So I told my mom and we looked into it further. We got on the waiting list and I was very anxious to move. So, we went to the barn multiple times to check it out. It has two barns, two rings, a jumping arena with TONS of jumps, and a flat arena, HUGE pastures for mares and geldings, miles of trails, a lake to swim in
, the barn facility has five wash racks, bathrooms, and a riders lounge with a kitchen and couches that look out into the arena, they have one tack room where you keep your saddle, bridle, and girth, and then another tack room where you get your own locker to put your brushes and everything else in. They have a full cross country course. And their own tack shop! The people are very nice and inviting. I took a lesson and fell in love with the trainer. And they have all this for $300 pasture board :P I talked more to the BO and was able to work out moving sooner than we thought. We are moving Doc on August 1st.
Im so stressed out! Does anyone have any suggestions on what I need and how to make it a easy change for my horse. My horse is normally very good going to new places. But I would like to know if there are specific ways to make it easier.
Here are three pictures of the barn: I'll take more when I move :)
This is the first barn and a bit of the other barn. They are conjoined by the wash racks.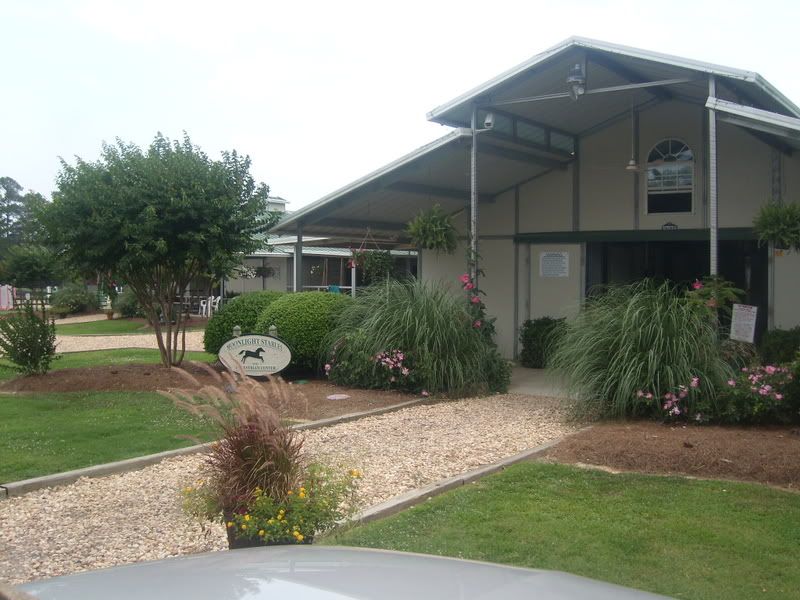 This is the two rings. They are quite large.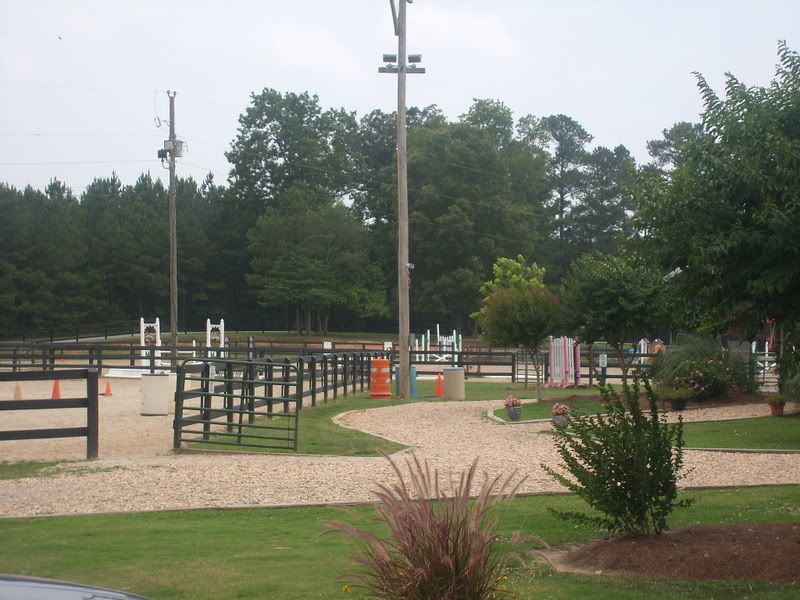 Here are just a bit of the front paddocks.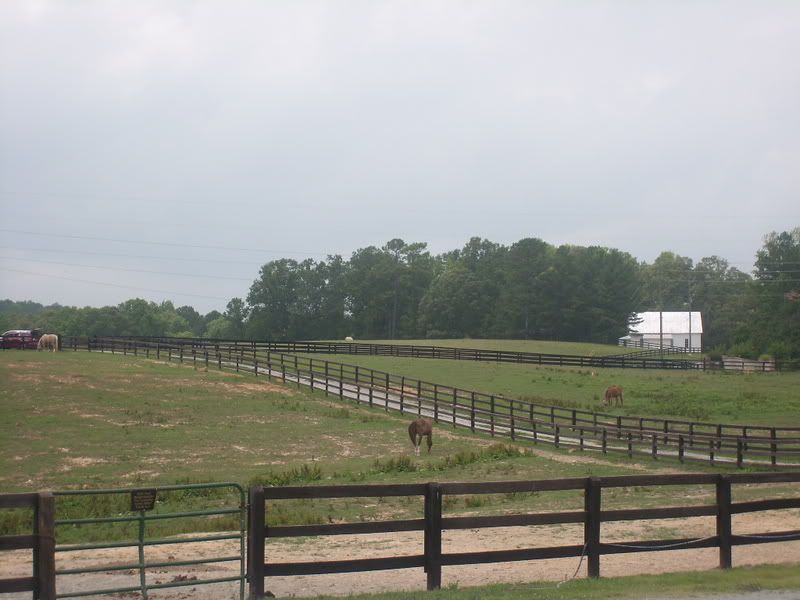 I seriously had to re-write this like 4 times cause I kept leaving stuff out.
Im very excited and just had to let it out.
---
That place looks absolutely amazing! Glad you finally found a great barn! :P
WOW!!! just curious...do you know what they charge for a stall/pature board, I wish we had something like that around here for $300 pasture board!!!
---

It's not the will to win, but the will to prepare to win that makes the difference.
- Paul "Bear" Bryant (Former college football coach)
Wow, beautiful place. Congrats on finding a nice place!!
---
Ride more, worry less.
Thanks to everyone! Im super happy

It's like $450 for stall board with pasture turn out.

Its really amazing that pasture board is only $300!
---
Wow. That place is gorgeous. The place my horse is at is $400 for stall boarding with turn-out, and $300 pasture only. That includes hay and feed, as well as worming.

But it's not NEARLY as nice as your place. I'm jealous!!
thank you sooo much everyone
im estatic about moving, kinda nervous, but very happy :)
---