barrel pics
---
this is the thread to post pics of you doing barrels

this is the best pic on my computer sry not very good.i thought it looked kinda cool of me in the middle of the canter.i know im slow that was my first time doing barrels at a show
---
live love lasso
sry didnt show up here it is
---
live love lasso
ugg not showing up let me try agaain
---
live love lasso
bump bump
---
live love lasso
Here Are a couple of mine.. From practicing at home.. They might not be the best haha:) and my face/hair..( and I know my hands kinda look wierd- I was holding hiim back or something)...
---
http://www.horseforum.com/member-journals/sunnys-thread-160521/ << read about Sunny and I. Our journey
Check out this thread. We've already got one started.
Lets see those barrel/pole horses!
---
∞•*˚ Βгįťţαňγ ˚*•∞
It is not enough to know how to ride; one must know how to fall.
This is my daughter from today's practice..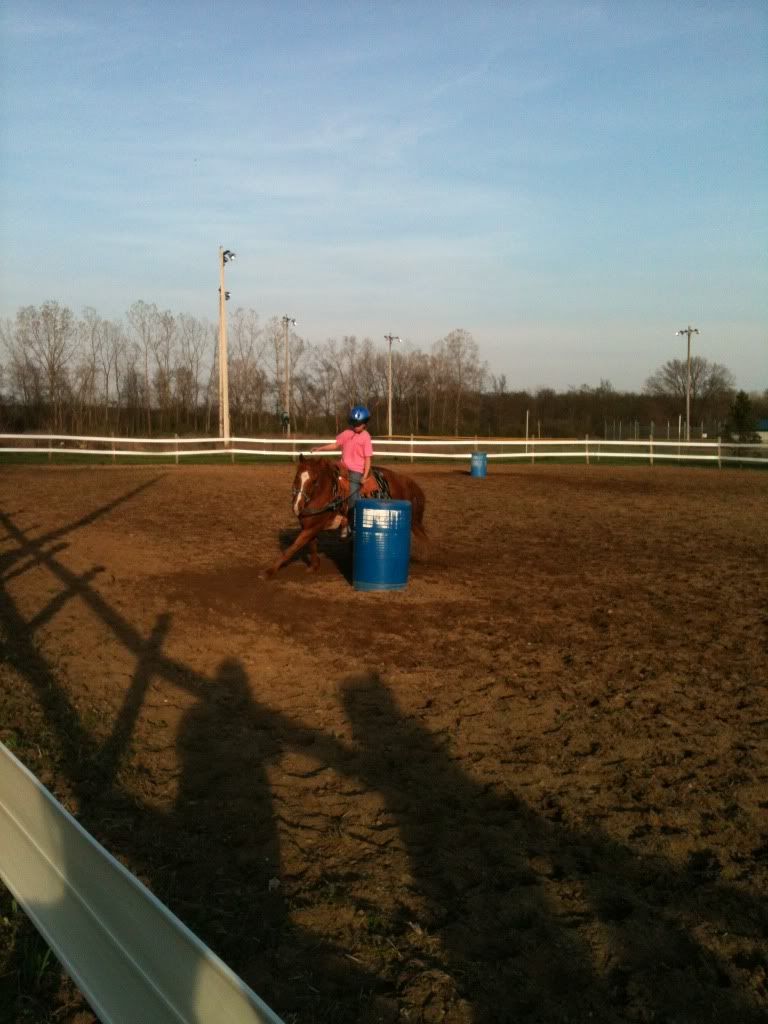 Posted via Mobile Device