Barrel Prospects - I have 3
---
So, after high-school, I want to join a rodeo team at the college I want to go to, but that's in a couple years. But if I want to join the rodeo team, I gotta start preparing now, right? So, I'm gonna start my coming 4 year old on barrels this year no matter what, but I'm confused about the other two year and a half year old fillies....
First, we have Foxy, who is built to run and run hard, but she has a flighty personality and is jumpy and hot-headed for her age. It could be because she hadnt had very much handling before I got her, but I'm getting her used to being touched, she only likes you to be at her head or neck. She even wore a saddle blanket the other day!
She's eligable for the "Valley Girls" Barrel racing Futurity.
Lucky Magic Belle Quarter Horse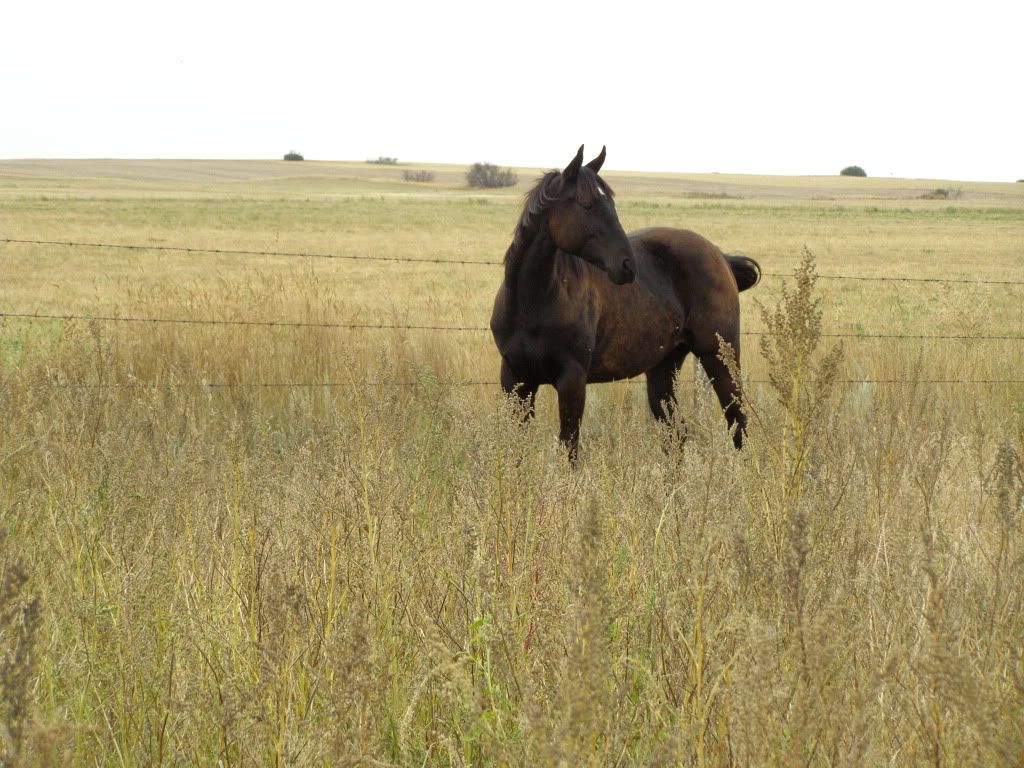 And then June Bug, who came from a breeder who has horses eligable for multiple futurites, but she isnt because of her breeding. She has more cow horse breeding in her than the other horses. She's laid back, calm and will let you hang all over her. She doesn't really care about people, you can pull her tail, lay over her back, she just looks at you funny. I havent had time to introduce her to the saddle or blanket or bit yet.
---
I swear I've seen these horses before, did you post them on here awhile back? Sorry if it's off topic, I'm no barrel expert but the question was nagging me.
I had, but to just show 'em off when I first got them
---
That's why then :) Sorry again for going off topic, they're really nice looking though, wish I had room to snatch one up!
Good luck btw :)
Here's a video of my other prospect this past summer:
I'm thinking.... - YouTube
Do you think she could be a good barrel horse? She has a lot of heart and speed.
---