Gidget and barrels
---

Gidget hasn't done barrels in 2 years soooo we are starting over. I was holding on the horn because I was told it helps people find their seat.It helped me stay in a bit more.
anyone?

btw,i know my position sucks.I lean too forward.
Would be nice if it was closer up so I could see, I can't really see your hands and legs/seat from the distance, lol

I think she has a great amount of potential as a finished barrel horse. I would do a lot of work with keeping her hind end under her, and picking up her shoulder Not because she is particularly god-awful at dropping either of those body parts but because IMO you can't do enough of it.

I will agree on the leaning too far forward on the turns, but not too far forward on the straight! You aren't going too fast so it doesn't make AS much of a differance, but sitting down is a cue for the horse to turn. That is one of the reasons you see barrel racers sitting WAY forward when they are running. Gets off their horses back and tells them to go!

A couple spots looked like she was getting sticky on you and kinda wanting to step out. What I would do there is either a) stop and haunch turn/spin TOWARDS the barrel or b) Make her turn it again. Most likely option A. Get control of the shoulder, get control of the horse. A horse can have its nose tipped in many directions and not be going where you want it to, but once you get shoulder control you dictate where that horse goes.

Good luck, hope to see you around the events later on.




Oh, and another thing -- On the first barrel, REALLY press the importance of getting the correct lead on the approach, and spend some time doing a lot of slow work with flexing/bending. I recoomend watching Dena Kirkpatrick on youtube, her 'One Smooth Motion' is a great thing to learn.
---
Pssh.I didn't pick up the wrong lead
It's called a counter canter...
...A very advanced maneuver.
Mind her conformation when pushing her--isn't she the one with severe calf knees, or do I have her confused with another?
hey bubba.
She is calf kneed..I will give you a confo shot..let me know what you guys think. I don't think she is a severe case.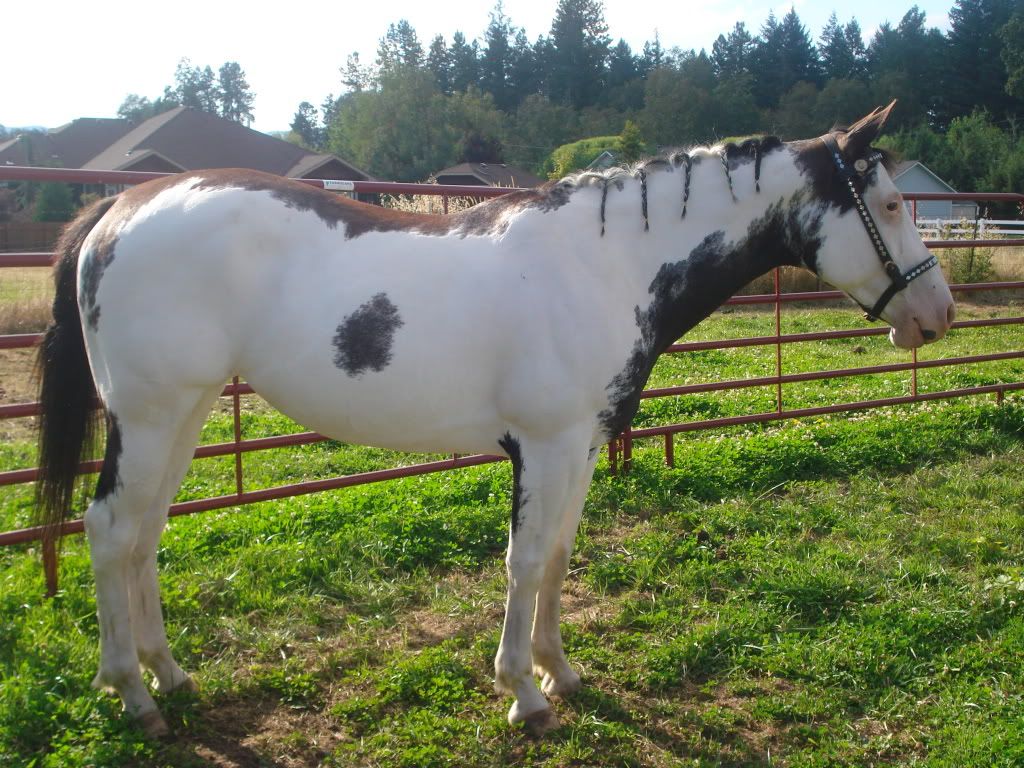 thank you sorrelhorse! I will defiently work on those things. I am thinking she has potential as well. She use to be a gamer down in cali(not sure on the location) so she has past history of doing things like this.