this is my mare, she is only 14 hh but my best horse(and smallest), we got 2nd in the 1D in my division, she is a solid 1D horse, she only ran 2D one or twice out of so many shows i cant keep track! i am proud of those little legs!
kjbkg.jpg
drhfsfb.jpg
dfhj.jpg
Copy of vbfgj.jpg
IMG_2103.jpg
---
Last edited by banman; 11-17-2011 at

09:21 PM

.
all your horses look great! i LOVE barrels!
---
Last edited by banman; 11-17-2011 at

09:23 PM

.
"HAD A PENNEY" aka May
She is my life she has come such a long way and ended up being a nice barrel mare. She would be something is she would stop hurting herself, from a huge tear in her shoulder that took about 3 or 4 months to heal and a turn deep flexor tendon injury that took about 6 months she is finally running again. She enjoys the weaving events the most (pole, cones, and texas) but she is also nice in the other events as well (arena and cloverleaf). Waiting for the day she gives me her all but she runs 3D/4D times.
Placed 4th place with this run (had not run/seen poles in 1yr) OCT. 22, 2011
and here are some barrel pictures of her....... (newest to oldest)
and this is the DIVA at her best :)
here is a video of bazel this was like her seccond rodeo i think, it was only a 19 sec run. on standard size pattern, 90ft from 1st and 2nd and 105 to 3rd

---
Last edited by banman; 11-17-2011 at

09:40 PM

.
I'm gonna play now =)
This is Patty or Daylate Patty Cake, she's a 10 year old solid Paint. 2D/3D horse at NBHA and IBRA shows. And a pretty good rodeo horse.
And this is Link, Money For Redman. My new prospect 4 year old AQHA dun colt.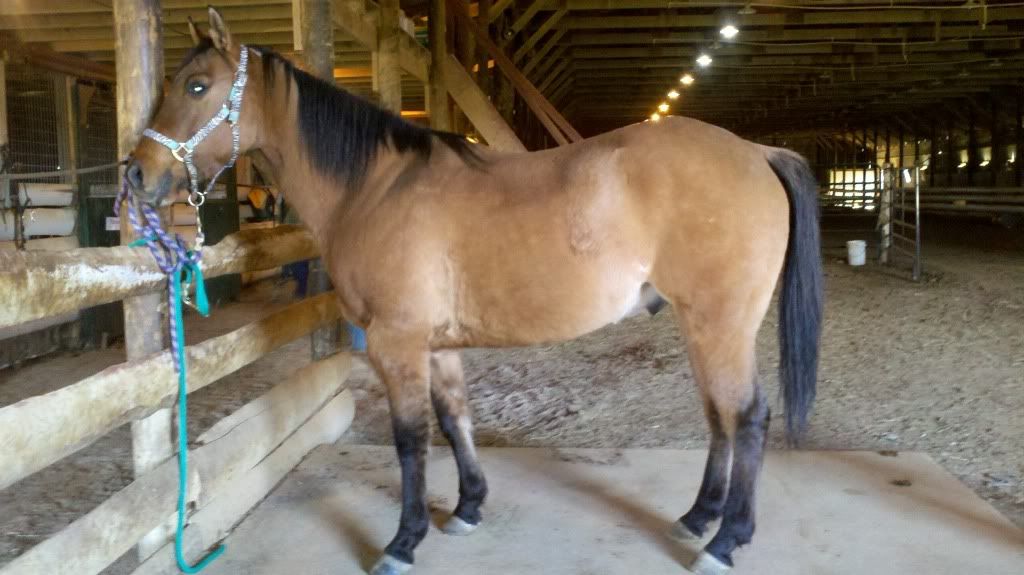 Posted via Mobile Device
I have a 13 year old AQHA mare named RMS Thats My Story (Molly Jo).
She's a 2D/3D horse. She's not the most level headed horse I've ever owned, so when we're at a barrel race I really have to keep my attention on her. We recently found out she has cancer in her eye, and will eventually lose the eye, so this afternoon I'm going to test run a gorgeous big 2D gelding. I'll let y'all know how it goes. :)
---
Red Money Maker (Red) - 2004 Sorrel QH Gelding
This is the other barrel horse we have, he is a 25 year old *Semi retired* OTQH and 2 time state champion BR'er.
He is a great guy, and I am debating if I want to do some fun shows with him this summer.
Yes he is a bit skinny in these pics, but he is getting his teeth floated soon!
Sorry 'bout the spotty butt in the second pic, that is our POA haha!
---
RIP Minnie, 1981-January 15, 2010
RIP Maggie Mae I miss you
---
Last edited by paintluver; 11-19-2011 at

03:50 PM

.
Here's the guy I tried out today. I REALLLYY hope I get him because he's everything I'm looking for in a barrel horse. I absolutely love him. His named is Red Money Maker (Red). He's also a 2D/3D horse like my other one a few posts up.
---
Red Money Maker (Red) - 2004 Sorrel QH Gelding
Great pics everyone! I hope one day I can do some larger barrel runs than we have around here, its just the transportation such a long way on a college budget :/

Sierra: May looks like she runs her heart out for you :)

Tennesse: good luck on the new horse! Is there anything wrong with your other one besides the eye? It would be pretty amazing if you could still run her! I showed with some people who ran all the games with a horse that was completely blind. Think of the trust that horse had in those riders.


I'll have to see if I can find any photos!
Here's my last horse I had, he was a good horse, ran HARD, but he was lets just say..out of his mind.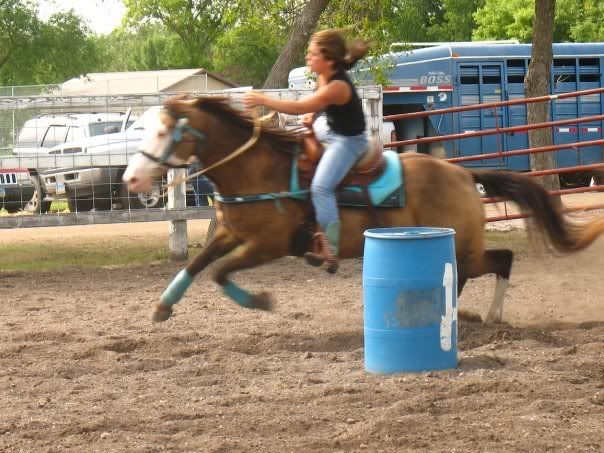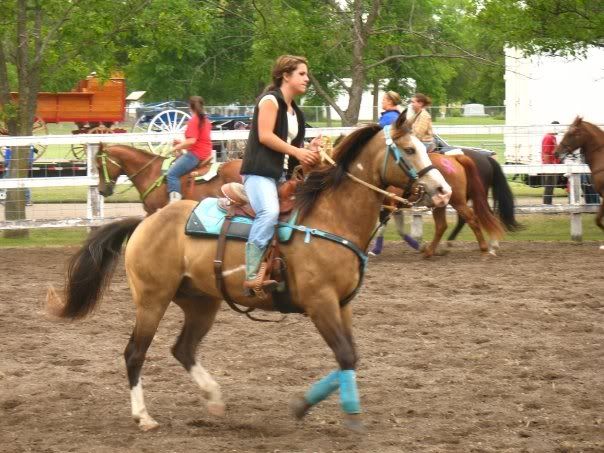 This is a new horse I have been working on, just got him a couple days ago but been trying him out for about a month. He definatly needs some TLC, scars from going nuts when tying, hes an 11 y.o. Reg QH
He hasn't been worked for 3 years so he's gonna need a bit up revamping