Name: Tobys Blue Kiowa
Barn name: Smokums
Favorite food: popcorn
Breed: Appaloosa
HH: 15.3
Age: 8
Best time in barrels: X
Best time in poles: X
In training : Time Trials start in two weeks.
---
"If you have control of the hoof you move the mind."
Name: Leana Little
Barn name: Selena, or Weanie.
Favorite food: Everything. Including inedibal objects and unsuspecting barn cats.
Breed: AQHA Registered
HH: 13.3 (Shortest thing ever, just saying)
Age: 7
Best time in barrels: 16.7 (That's like 4D. Only been running less than a year)
Best time in poles: 25.4 (Ran easy, once. Picking up the pace this year)
I don't have a lot of action shots of her because I haven't run her that much. But I'll show you what I have of her in general.
And yes, I can and will spam with ze mighty weaner.
I have a disk coming with some more action shots but it's not here yet. So the only ones I have are of me at equestrian meets and the barns where I must wear an unflattering helmet.../pout
---
Pssh.I didn't pick up the wrong lead
It's called a counter canter...
...A very advanced maneuver.
Name: Jets Blank Cheq
Barn name: Whinny
Favorite food: anything
Breed: APHA
HH: 15
Age: 7
Best time in barrels: X
Best time in poles: X

She's in training. I'm hoping to take her out for a few fun runs in gymkahna within a few weeks.
Quote:
Name: Grade horse, no show name
Barn name:Kali
Favorite food: Apples
Breed: APHA
HH: 14.3ish
Age: 9
Best time in barrels: Slow
Best time in poles: Slow (My fault not hers)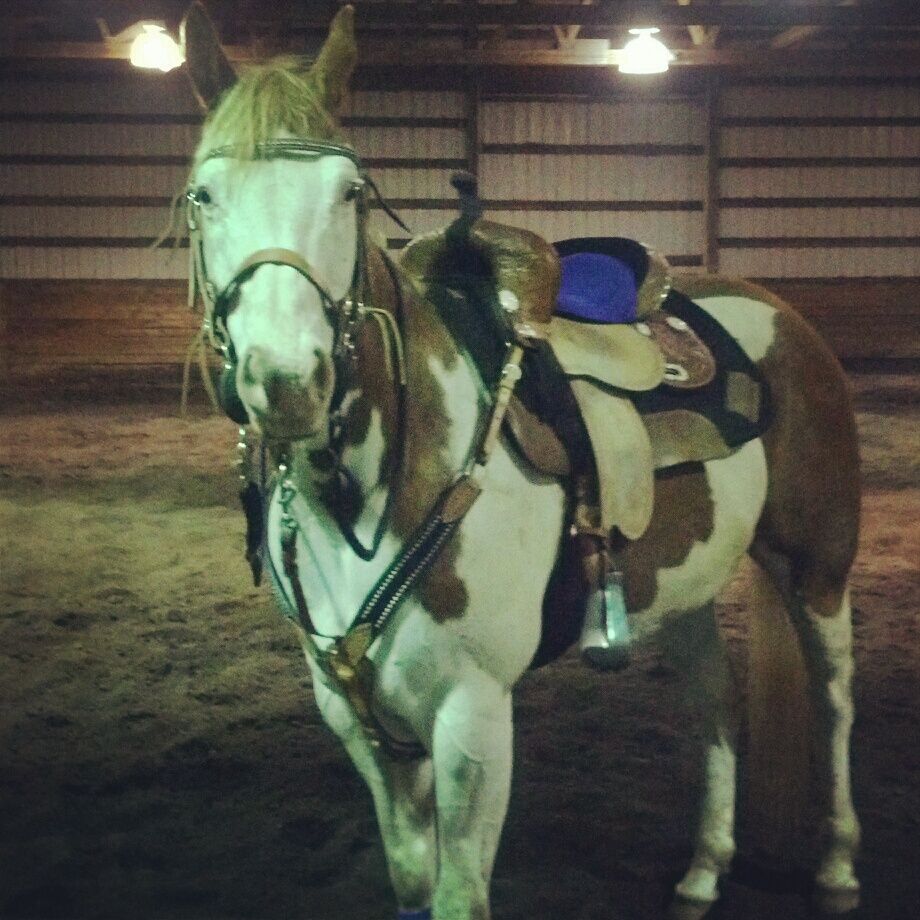 What kind of saddle do you have?