Quote:
Originally Posted by
BarrelRacingLvr
View Post
I was in the process of picking up Mc Chompy pants head since he was lowering his head to the ground as he was chomping lol.
I don't know why, but this makes me laugh everytime I read it!
---
Last edited by BarrelRacer67; 01-12-2013 at

09:27 AM

.
. This is the set I am gonna order :)
Posted via Mobile Device
I'll just do Selena's for now
Okay well I thought i had a picture of Selena's headstalll but apparantly not so here's one of Rugey roos. c:
---
Pssh.I didn't pick up the wrong lead
It's called a counter canter...
...A very advanced maneuver.
I will have to post my new bridle that I'm getting in about 4 weeks. Here are some pictures of my tack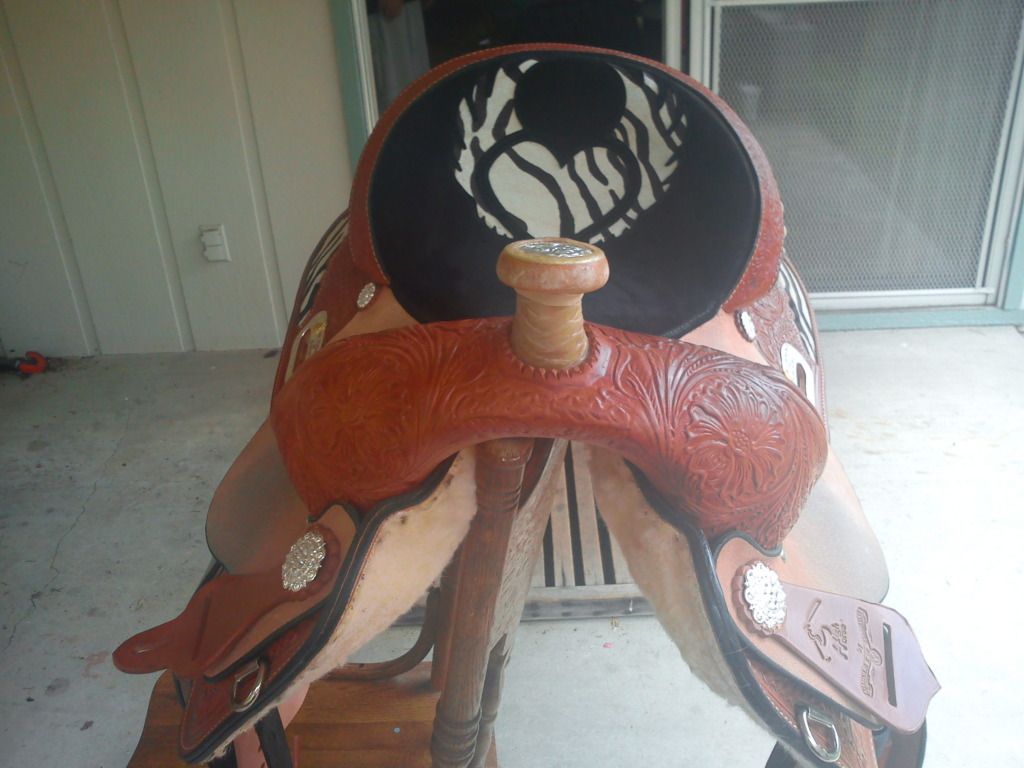 ....i have some upgraded tack but not pictures yet but will post later!
Those reins are cool! Where did you get them?
---
It should be horse listening, not horse whispering
This is Link's tack set for now. It's simple but pretty on him, someday I'll have one made for him and use this on Kid.
.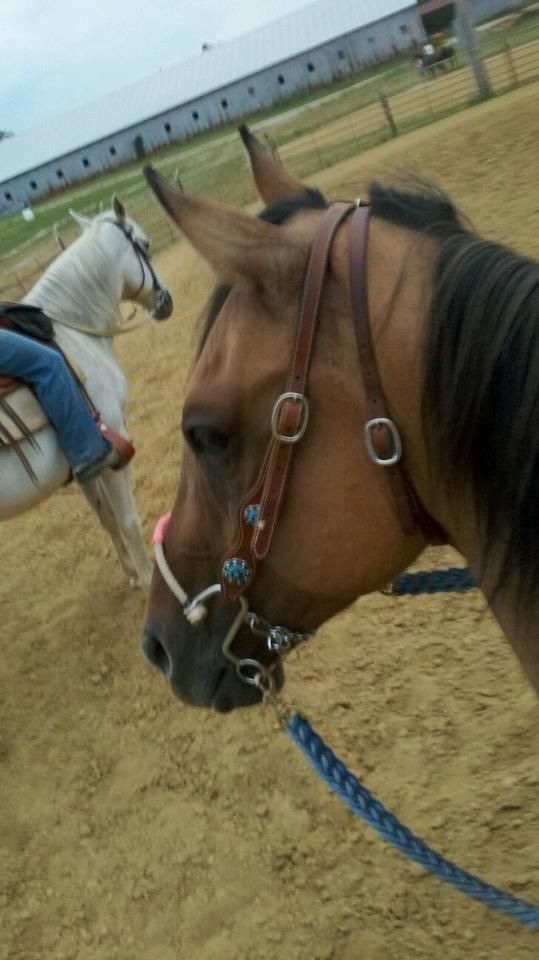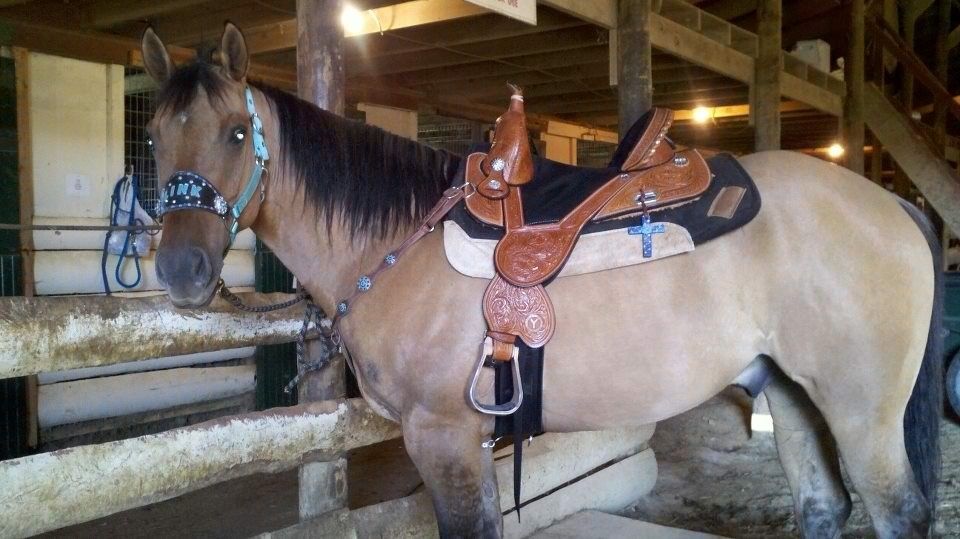 Posted via Mobile Device
I can't find a tack set. Haha he has one now but the headstall won't work with my running bit. I never thought it would be so difficult to find an all ready made lime green and purple set. Especially a one ear with no throat latch. Not ready to have one made yes
Posted via Mobile Device
My parents own pro champion horse gear so i make my own tack these posts gave me awsome ideas thank you!
Posted via Mobile Device
Green Broke
Join Date: Aug 2011
Location: Middle of Nowhere, Saskatchewan
Posts: 2,640
• Horses:
5
Ohhhhh.
Alrighty, I caught the bling bug and got this:
And I have the spur straps, headstall and breast collar of this set.
And then every thing else is just random.
B
---
Oh yeah, well how's this for bling?? HUH!! (P.S.I just had the tie-down on for her to get used to things on her face)
---
"Just because I don't do things your way, doesn't mean I don't have a clue
"