Our new barrel saddle!
---
I just bought a brand spanken new saddle.It's "The Proven" by Circle Y. My trainer agreed that it's a good fit. Not PERFECT but it fits her the best out of the saddles I tried on. She has gone to fitting clinics for saddles and so I trust her judgement PLUS my balance has improved and my legs are where they are suppose to be instead of forward >.<
Anyways,I love it! It's FQHB with a 14" seat and has hip huggers to hold you in! I left blue marks on the rough out from my jeans.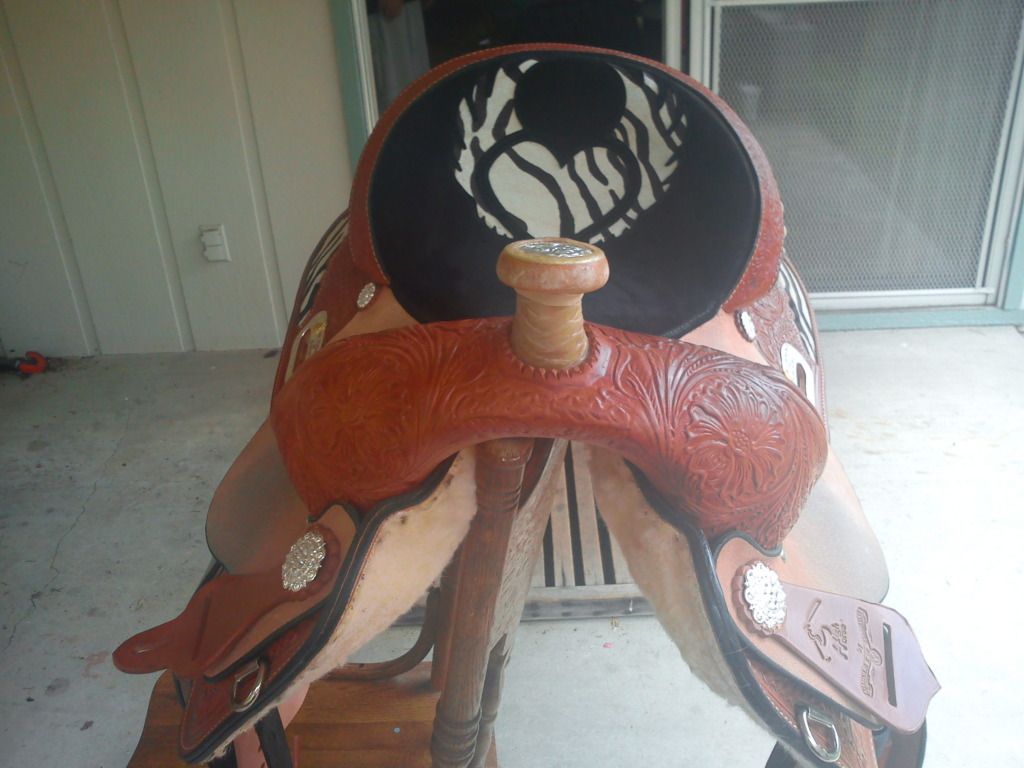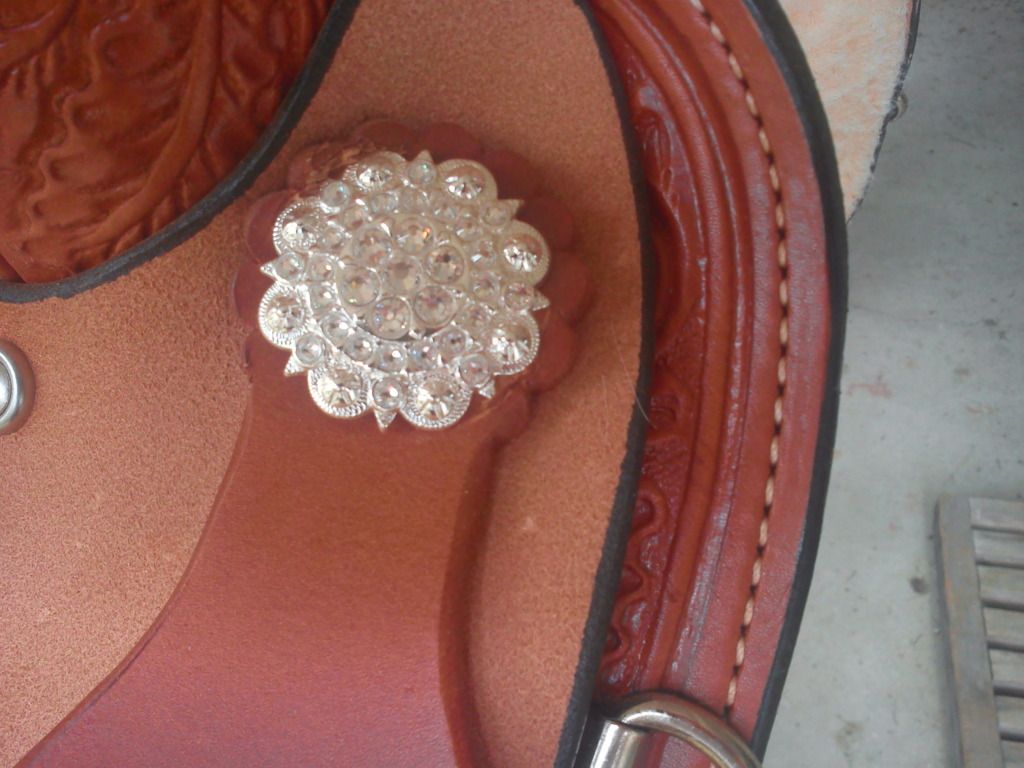 There is a small crack on the metal so I told them and circle y is sending a new one to be put on. I didn't want it to be flawed since it's a brand new saddle...just wouldn't be the same!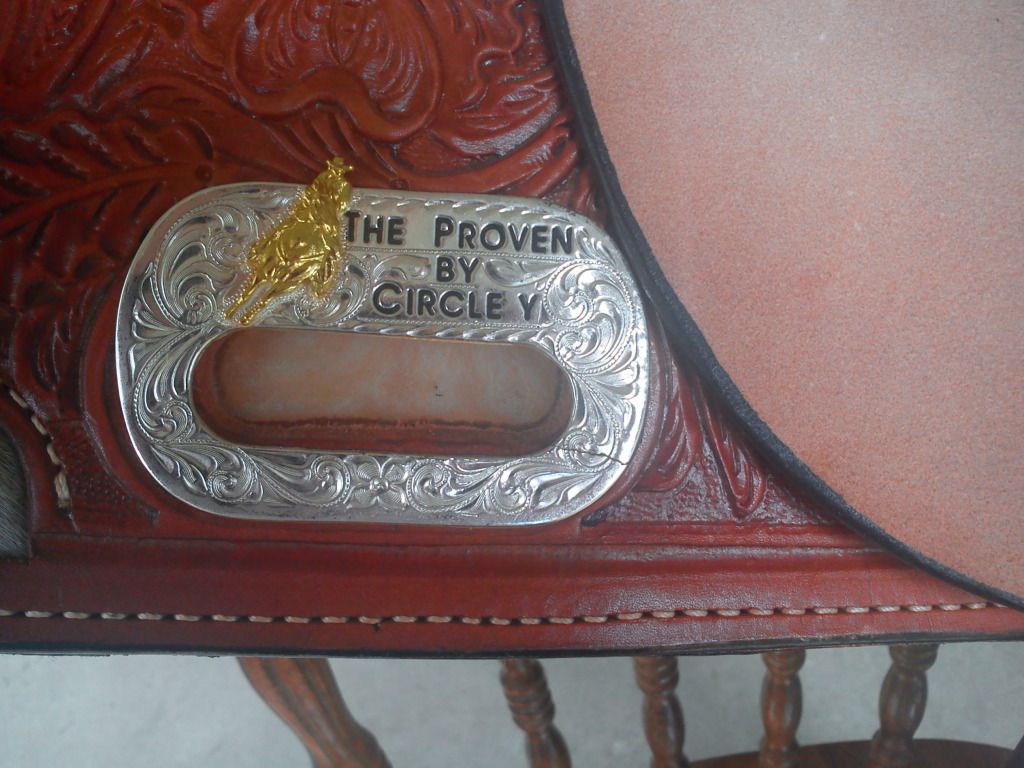 How much was it? Did you buy it new? I love it!! :)
It's so nice! I adore the zebra!
---
Red Money Maker (Red) - 2004 Sorrel QH Gelding
I did buy it new. I got it at a local tack shop that has new and used saddles.
I bought it for 1295 on the dot..but I just round it off to 1300 as it's easier to say :P
Green Broke
Join Date: Aug 2011
Location: Middle of Nowhere, Saskatchewan
Posts: 2,655
• Horses:
5
Holy jeebus. The seat. It's making my life right now.
---
Nice saddle Gidget!!!
---
"Strength is the ability to use a muscle without tension"

Very nice indeed! And I bet it'll feel awesome once it's broke in all the way too.
---
Pssh.I didn't pick up the wrong lead
It's called a counter canter...
...A very advanced maneuver.
Oooooooh! Very nice.
---
So in lies the madness, the pursuit of the impossible in the face of the complete assurance that you will fail, and yet still you chase.
Thanks everyone. I ran Gidget on the track with it and it really holds you in well. Your legs are where they are suppose to be. My other saddle made my legs go forward and it go in the way with Gidget's legs but this one puts them back and become more centered. I love the high cantle and the seat is squishy!
Ah, so jealous. I saw the same saddle at Midwest horse fair with a matching headstall, but didn't give it a second look which I should have! Then I get home to find out it's a Circle Y. Wish I would have gotten it!

Have fun with it. (:
---
"Every person you will meet will have at least one great quality. Duplicate it and leave the rest." --Clinton Anderson