We've just started doing barrels and she is showing lots of potential. She's a 9 year old sorrel AQHA mare.
---
There is something about riding down the street on a prancing horse that makes you feel like something, even when you ain't a thing. ~ Will Rogers
This is Cheyenne! She's a 10 year old Tennesee Walker mare.
Patty, my 9 yr old breeding stock paint mare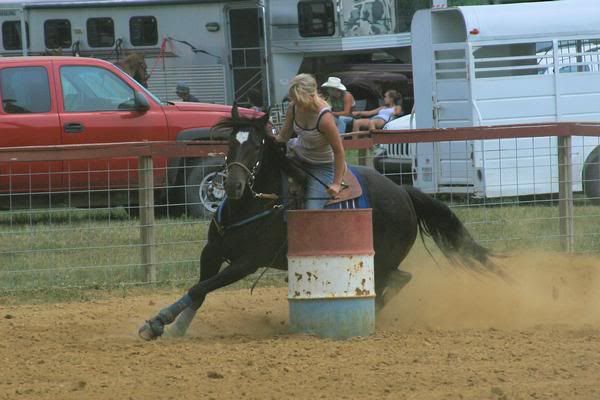 this s probably 4 yrs ago i think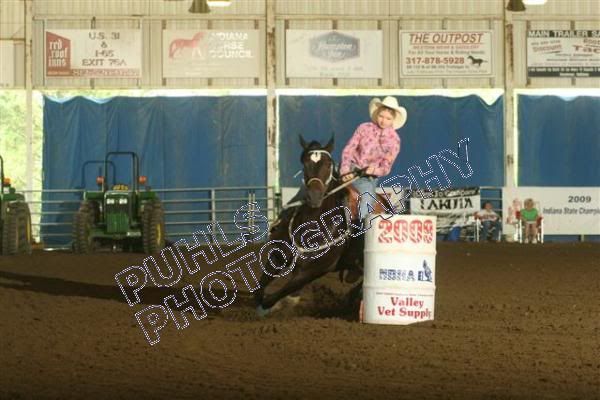 us at State last year, were going again next week actually
This is Eightysix, my next barrel project 4 yr old QH gelding
Savvy Spirit! Barrel horse in the making!
---
This is Savvy, he's not quite ready to go yet, and started life as an English horse, but with his bloodlines (Streakin Six/Dash For Cash/First Down Dash) and my lifestyle, we couldn't not do barrels! Sadly, I'm selling him, so if you like what you see, let me know!
---
*GLORIAJANEY*
Here is barrel-horse-to-be, Gracie!
Allegra~ My four year old racer. She's still in training.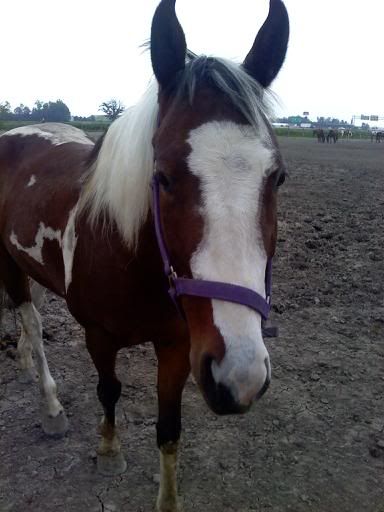 ---
~Airplanes in the night sky like shooting stars~
~I could really use a wish right now~
This is my horse Tiger, he is a registered paint. He is 11 years old and about 14 hands. We do barrels now, nothing fancy just 4D and 4H shows. I have been worried lately though because he is getting sour going into the arena (first started happening when he watched other horses act up) so I think we are going to take a break for a while and do some English and ranch classes.

*Excuse my funky headgear below, it was 4-H :)*
---
One thing I've learned working with horses: You can FORCE a horse to do something on a tight rein and he might do what you ask or you can TEACH a horse to do something on a loose rein and he will do it willingly with his heart.
Sonya is going to start barrels as soon as the baby is weaned. She is an Appaloosa, possibly with some QH, or Arab. Then we are going to do some small shows in the spring, so I can get her in shape. We did barrels less than 5 times last fall, and she seemed to be getting the hang of it, then it started to get icy and snowy, so we had to stop.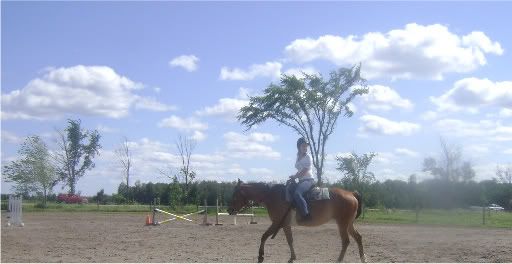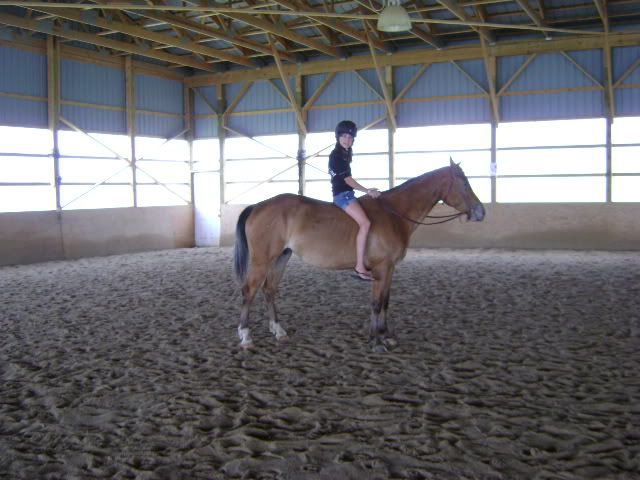 I'll post some pics once we start!
---
Sonya ~ 5 yr old Appaloosa/Welsh mare