*wanted in ontario
---
now this thread isn't for me it is for a friend of mine who doesn't have an account on here.

WANTED*

saddle's
-15-16inch western pleasure saddle regular qh bars (preferably show quality and a package deal with bridle and breastplate)
- 15inch barrel saddle regular qh bars

GAMING
BRIGHT COLORED
gaming headstall
gaming breast plate
gaming reins
gaming tie down
ect.....

SADDLE PADS
bright colored saddle pad horse size

BOOTS OR POLOS
bright colored


she is located in north bay ontario, please post pictures or a link to pictures
would she be interested in a brand new royal king, 17 inch (small 17") flex tree pleasure saddle with matching breastcollar/headstall/reins with basketweave design? I'll post pics if she is. $800 plus shipping obo. deal includes a saddle bag that carries everything. I waterproofed it before I put it on my horse, and come to find out it's too big... he's a halflinger. love him, but he's hard to fit and I can't return it because I mink oiled it. So, like I said, brand new with cinch and back cinch/billets. Will post picks if you're interested...
I live in not too far from North Bay, and I got a set of Bright Pink and Black Western Tack - I've decided my gelding has earned a more manly colour lol.
I've got pretty much everything pink and black. Saddle (15"), girth (34"), headstall (full), reins (knotted gaming AND split floral patterns), chestplate... I even have a pink and white hood if needed and soft pink polos. And a black and pink winter blanket (75") come to think of it.
These are some pic: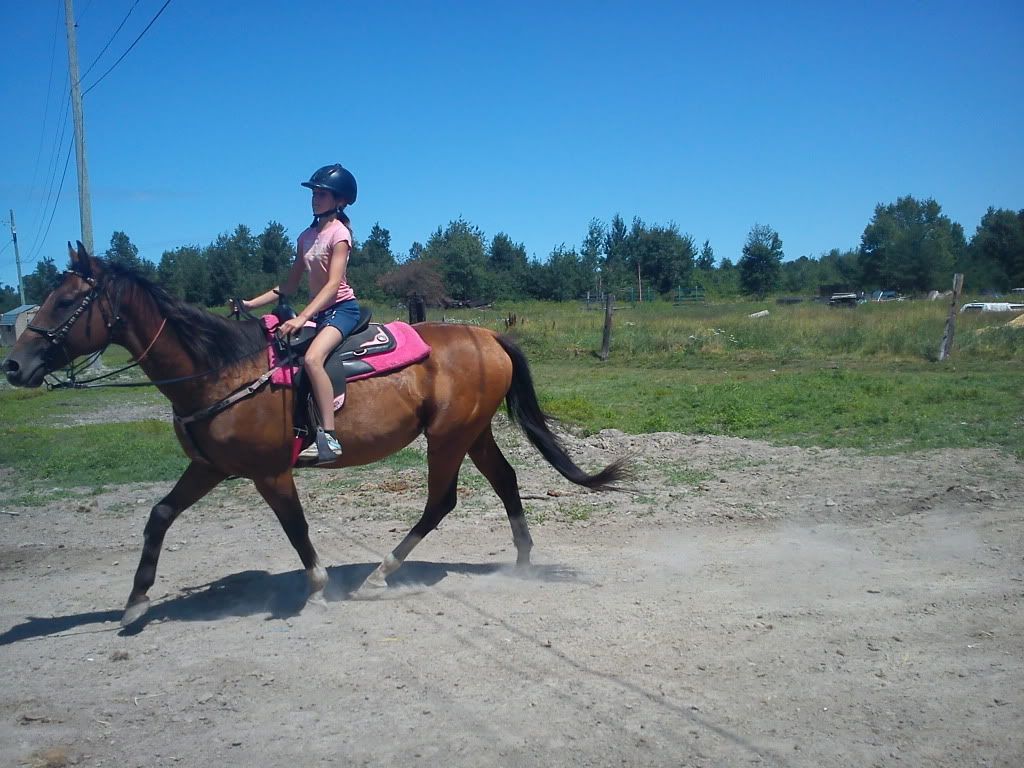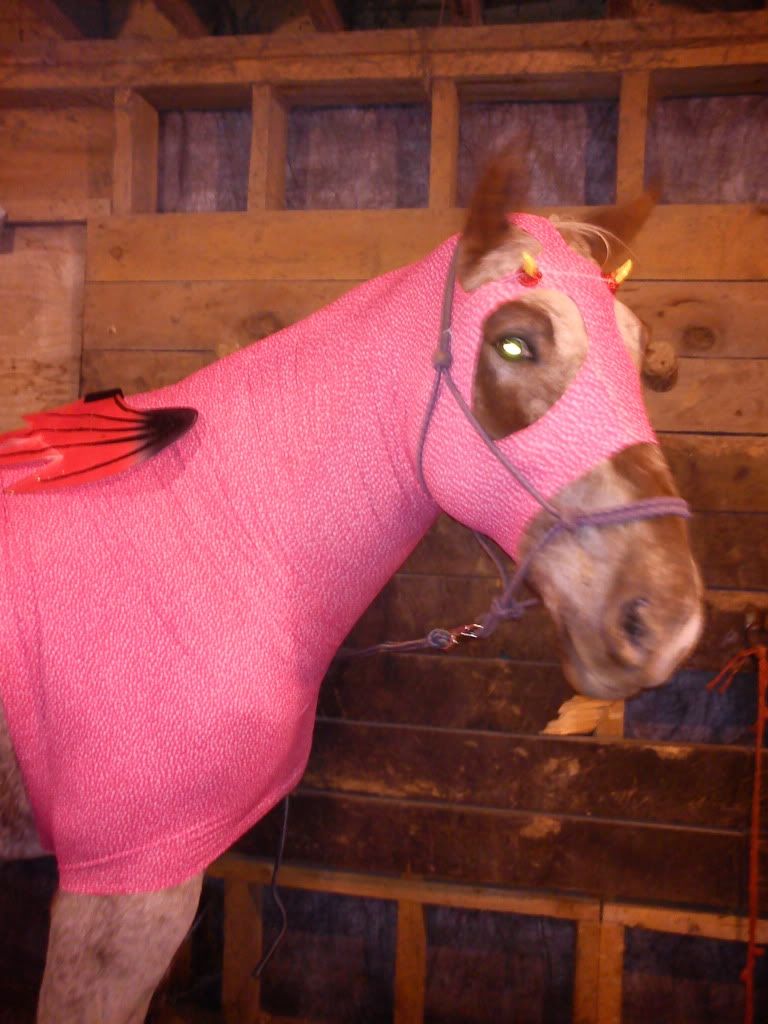 *ignore the horns and wings lol*
The saddle, chestplate, and girth are loved, but still in great condition. I'm not expecting much for them, and would actually be willing to trade for any black or orange tack. :)
Let me know if your interested
---
A canter is a cure for every evil. ~Benjamin Disraeli
I have a Big Horn 16" show saddle...medium oil leather with silver pieces...sorry, but I don't know how to attach photos on here...but if you send me an email
sheltieluv@sympatico.ca
I would be happy to send them that way... :) Or let me know how to post them on here please...
I too need help posting pics. Anyone?????