Kimberly Brand Australian saddles for sale!
---
I have two fantastic aussie saddles for sale, neither fits my horse(sadly) so they have to go. Asking $650 each, or make me an offer. Both great saddles in fantastic condition, selling complete with stirup leathers, irons and a 32" cinch. For any one not familiar with aussies, these are fantastic for pleasure saddles, trail or compeditive trail. light weight, all leather, more secure for the rider and comfortable for the horse. Especially well suited to short backed horses because they lack the large skirt you see on a western.

#1 Kimberly brand Black/brown Hornless saddle. This is one of kimberley's higher end models, the 'superior poley'. Ridden 1-2 times a week for one season.
-equivalent to a western size 16" seat
-(semi qh bars)medium tree width(approx)

#2 Kimberly brand Black Hornless Saddle. Ridden in maybe 10 times because I sold the horse it was bought for. Gorgeous all black saddle with matching back cinch. Love this saddle, but neither of my horses fits this and I'm not likely to get another any time soon.
-approx medium tree width(semi qh bars)
-equivalent of a 15" western seat
Here are a few pictures,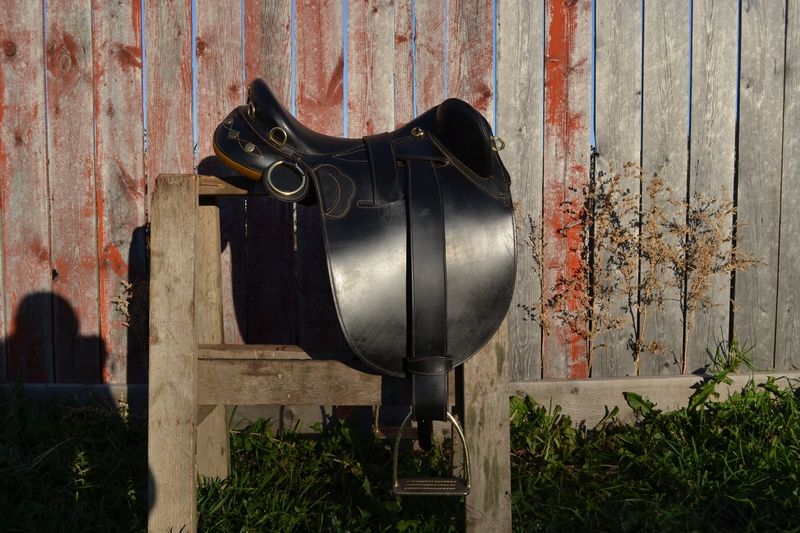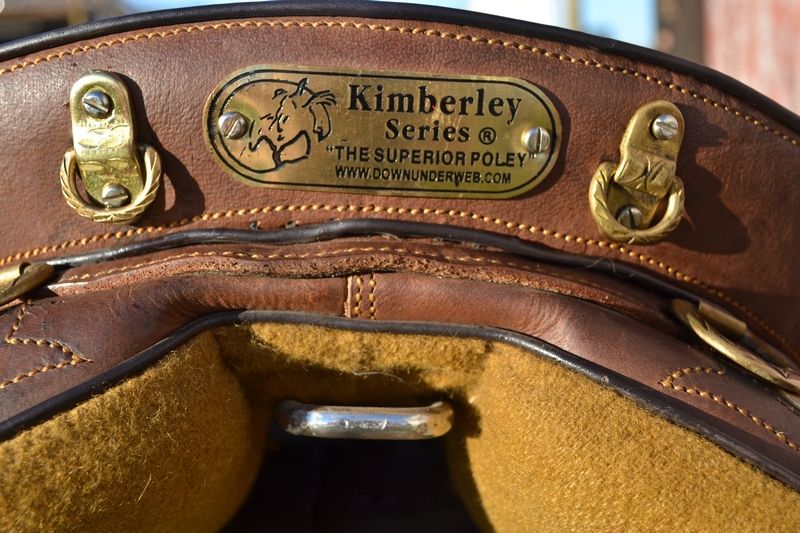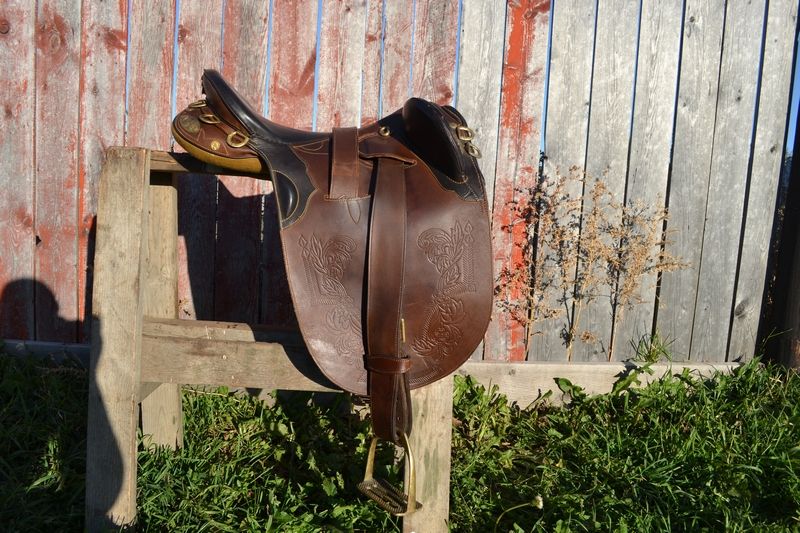 Wow. gorgeous saddles! I'm really liking the black one, would you take $500 for it plus shipping charges? Postal Code Y1A 7A2, thanks!
I would take $550(taxes included), you pay shipping?
I'll see what I can do and get back to you. What part of Alberta are you located?
Red deer :)
Posted via Mobile Device