Quote:
Your "new" truck looks a lot like mine-it's an '01 green Dodge 1500. I've had it for a few years now, but it's not up to all the mountains here in AZ for the hauling I want to do, so it will be for sale soon. I recently came across the tire receipt & that almost made me cry! The 4 tires on it put me back almost $800! I'll drive my '02 Sport Trac for my "grocery getter" for awhile & use hubby's F-250 for hauling my trailer. Need to pay down some bills before looking for another truck.
lol I just put a leveling kit on mine today and the tires im buying are 1300 for the set. your smart tho. unload that dodge or roll it off a mountain! those sport tracs are great little economy vehicles and rely on that super duty when you need to haul
Quote:
I've been good, as well. Keeping busy with work and Henny!
good deal! how is he doin? how old is he now? I got an 8 month qh philly now
He's doing great! He'll be turning 2 in April. :) you're going to love raising that baby! How is she? You know I need pictures haha
Posted via Mobile Device
that's great! shes awesome. shes high energy and has a little bit of an evil side lol. shes great with me. follows me everywhere and has always let me do just about anything. the only tough part so far is shes not much of a fan of other people. she'll be an angel around me but likes to kick at other people lol. shes gettin better tho. i'll get some pictures up tomorrow
Aw! She's snuggly! <3
---
The sensitivity of the internet baffles me.
She is adorable! It looks like y'all have a great relationship already.
Posted via Mobile Device
Quote:
She is adorable! It looks like y'all have a great relationship already.
Posted via Mobile Device
yea shes absolutely perfect with me. just gotta work on her bein nice to other people lol
well now that summer is here and im caught up on everything, ive finally had a chance to start workin on the truck. it seems like ive found a new color every day I sand on it lol. turns out the truck was red (that much I knew) but somewhere along the line, a blue bed was put on and the whole truck was painted green. theres definitely a lot of bondo in the bed, but not as much as I was expecting. i'll definitely have to work on the body lines quite a bit, but its nothin that cant be saved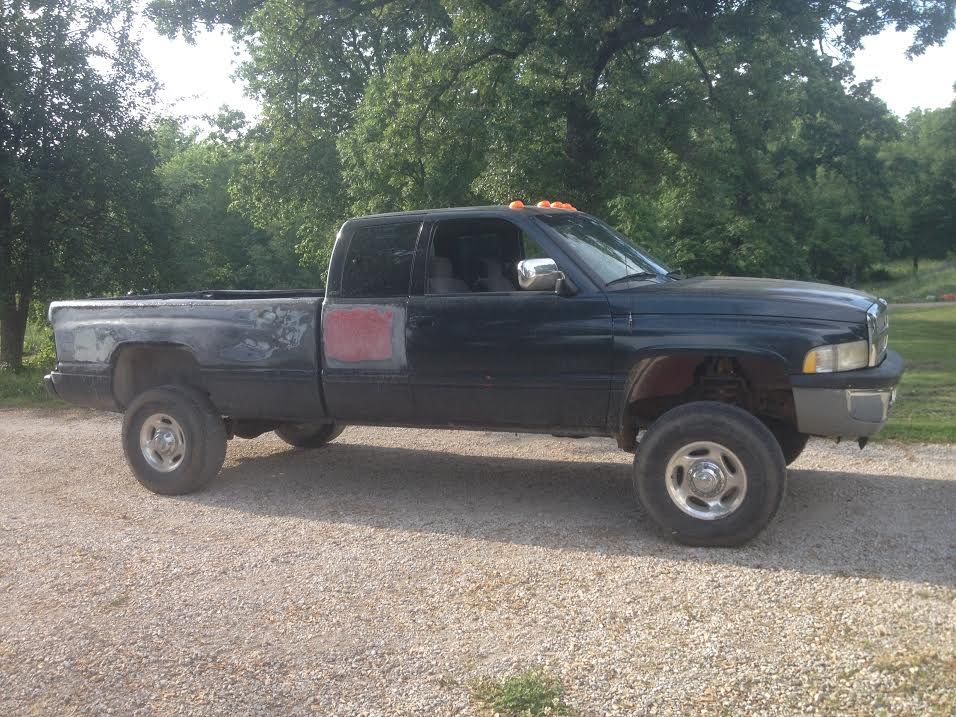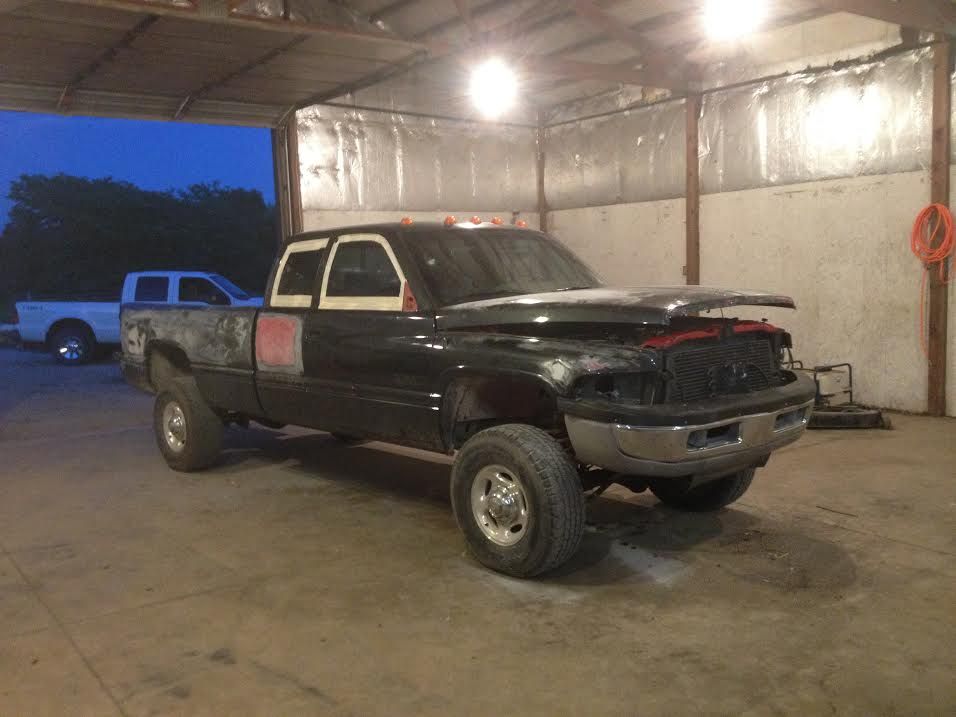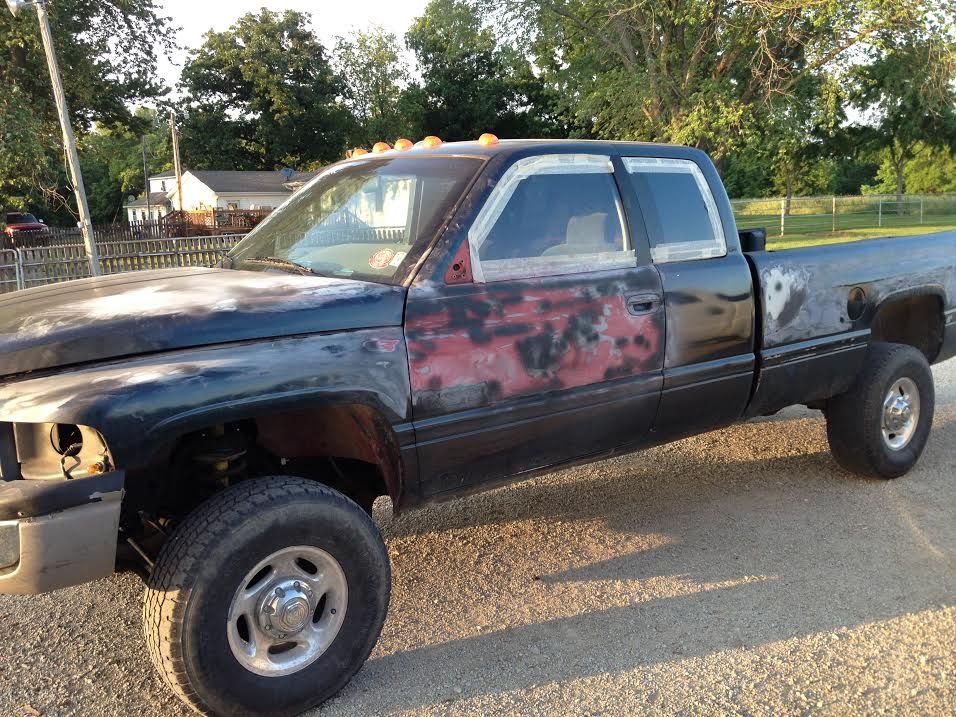 I don't get what everyone has against Dodges! My boyfriend has an '05 2500 and I love that truck. Nice ride, easy to drive (it's got the quad cab and long bed, so it's a bit of a freight train), not too bad on gas, and can haul a horse trailer like it's not even there. My dad had a '97 1500 that he bought new that was a really nice truck. He would still have it today if they hadn't screwed up the color (he ordered what, in '97, was supposed to be a dark green...they put the '98 color on the truck that had the same name, but instead of dark green it was a bright turquoise-y color...I liked it...he didn't
), and he's a die-hard Ford guy.
I used to sell cars and I also worked as a lot rat, so I got to drive A LOT of different cars and trucks. Give me a late-90s to mid-2000s Dodge (Hemi or Cummins) over the same year F-150 or F-250 any day, if we're talking big trucks. Out of the smaller pickups, I'm a Taco girl all the way.
Love your pickup! Wish I could find something like that at a decent price. I'd even trade my phenomenal gas mileage in my '86 Escort GT for a truck like that.
---
Do not tell me I can't...because I will
show
you that I can.