My truck
Quote:
http://i143.photobucket.com/albums/r...x/IMG_0425.jpg
My lovely car.
It's a '93 Buick Skylark. It's my first car, and I bought it myself. I LOVE her, no matter what color she is or how long her front end it. XD It gets good milage and runs great. All I've had to fix were the breaks when I got it and the tires a few weeks ago. (:
OMG we have a 72 Skylark! the ones you don't see much but i don't have any good pics of it right now, only ones of when the bodywork was being done...i will see if i can find some good ones to post later.
Quote:
2004 Dodge Ram SRT-10
2007 Pontiac Solstice with added superchager
OMG I AM DROOLING...especially over the truck!
Ok, i love these posts about as much the horse posts, we have a 1972 Buick skylark, don't have good pics right now so will post those later.that one is mostly the boyfriends but I still get to drive it...except it's not being driven at the moment.Heres our little drift car...'91 Nissan 180SX imported from Japan so it's right hand drive...this one we share, very rare in our area, only one other one in town and quick too.
and here is my personal baby, '88 dodge ramcharger, it's my project, new tranny, rear dif, fender, 3" body lift 37" micky thompsons and 4"bds suspension lift (bds will be going on in the spring), body work still being done and will have new paint job in the spring...nobody drives this one but me, couldn't ask for a better truck!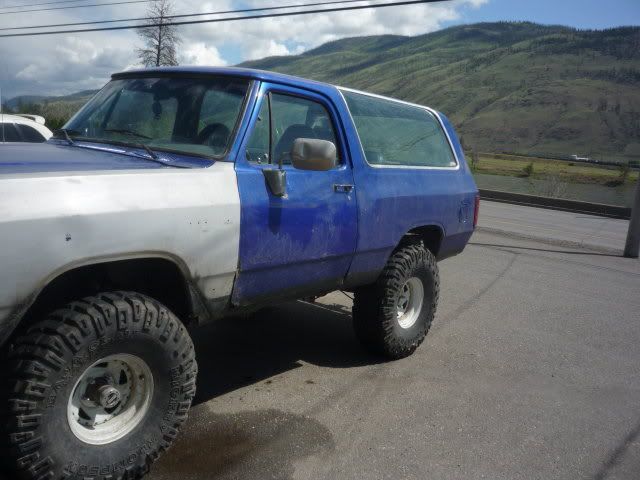 First one is my winter beater 06 Tacoma. Second is my play toy 94 F-350 IDI turbo 6 inch lift and 35 inch swampers. Third is my trailer towing mule and daily driver in the summer 01 f-350 Powerstroke with 5 inch exhaust, and a 6 position chip.

Not pictured are my two farm beaters, 91 F-250 Extended cab 4x4 with a 7.3 IDI who's brown paint closely blends nicely with the rust, and a 89 F-350 2wd dully crew cab dump truck painted county orange. Also have a 98 V star 650 and a 02 Harley Road King.
I have a Dodge Ram 2500 Cummins Diesel. I'm actually not a Dodge person, but she gets the job done.

I can't wait to get a Chevy when I graduate HS.
---
Tango - 6 yr Sorrel Quarter Horse Gelding
Corn - 8 yr Gray Quarter Horse Gelding

Green Broke
Join Date: Oct 2010
Location: Some times Llanelian - North wales, sometimes Hull in East Yorkshire (UK)
Posts: 3,679
• Horses:
5
These are my cars:
This is my baby, i love her, her name is Dai and she is a 2010 Smart passion. does 80mpg! extremely nippy and fun to drive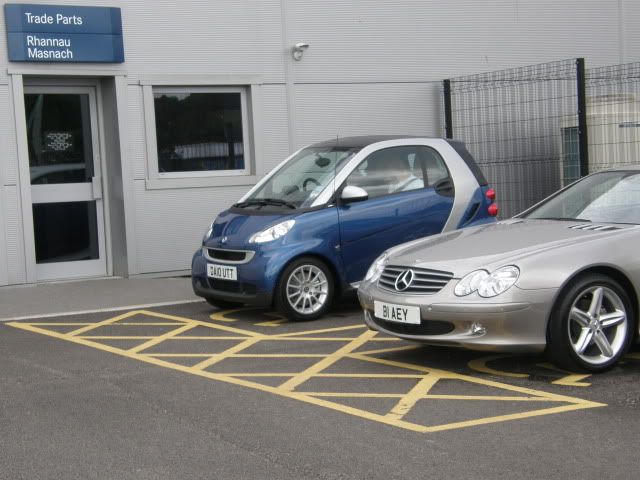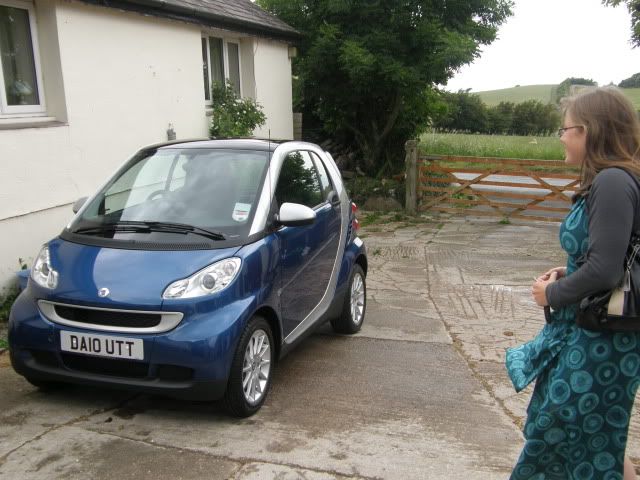 However she does not do snow very well so in winter I steal my dads car,
it is a 2010 Mercedes A class, diesel, it also does approx 80mpg but is not as nippy as my smart car and no where near as fun to drive.
This is a photo of a similar one as papa only picked it up 6 weeeks ago and we have no photos yet.
Occassional I steal my mum's 4x4 if weather gets realy bad. It is a green Mercedes ML270, Again, i have no photos however I'm not inclined to take photos of mums car so here is what it looks like (however this is not the one belonging to mum)
and finaly this is IVY my 1990 Ford Iveco, Horsebox. She was worth a fortune when built and has been a horsebox from new. sounds like she does a heck of alot more miles per gallon then most of your trucks as well. She is lovely, efficient and makes showing all over the country easy and comfortable.
---
RIDE your horse FORWARDS and keep him STRAIGHT


Faye, I'm mega jealous of both your smart car and your horsebox.
I've never taken a picture of my actual car, but this is exactly what it looks like (plus mines got a nice crack on the bumper.. oops.
)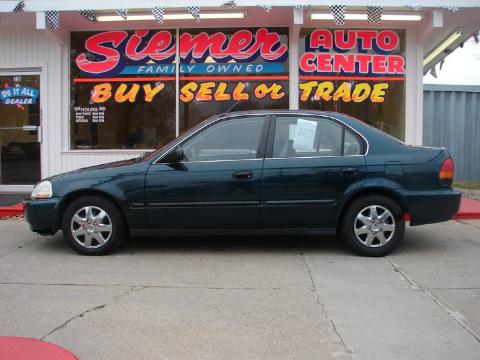 my little baby next to my wife's car. 2007 corvette. full exhaust, intercooled vortech v2 supercharger 6psi, lots of cool gadgets inside
Quote:
my little baby next to my wife's car. 2007 corvette. full exhaust, intercooled vortech v2 supercharger 6psi, lots of cool gadgets inside
nice corvette! how much HP do you think your pushin out?i bet it goes pretty good!