I just found this thread and I love my trucks so I figured I would add mine in...sorry the pics are huge I dont know how to make them smaller yet :)
This is my 2001 Dodge Ram...yes it has a PINK diff cover :)
My 86 Toyota Pick Up built for rock crawlin
And my 88 Toyota doin some crawlin...this truck was my baby but it was stolen :(
Deleted because i double posted...

My first time trying to Post, Sorry LOL
---
Last edited by Rabit; 04-15-2011 at

12:31 AM

.
This is my 2001 WH Holden Statesman 5.7lr V8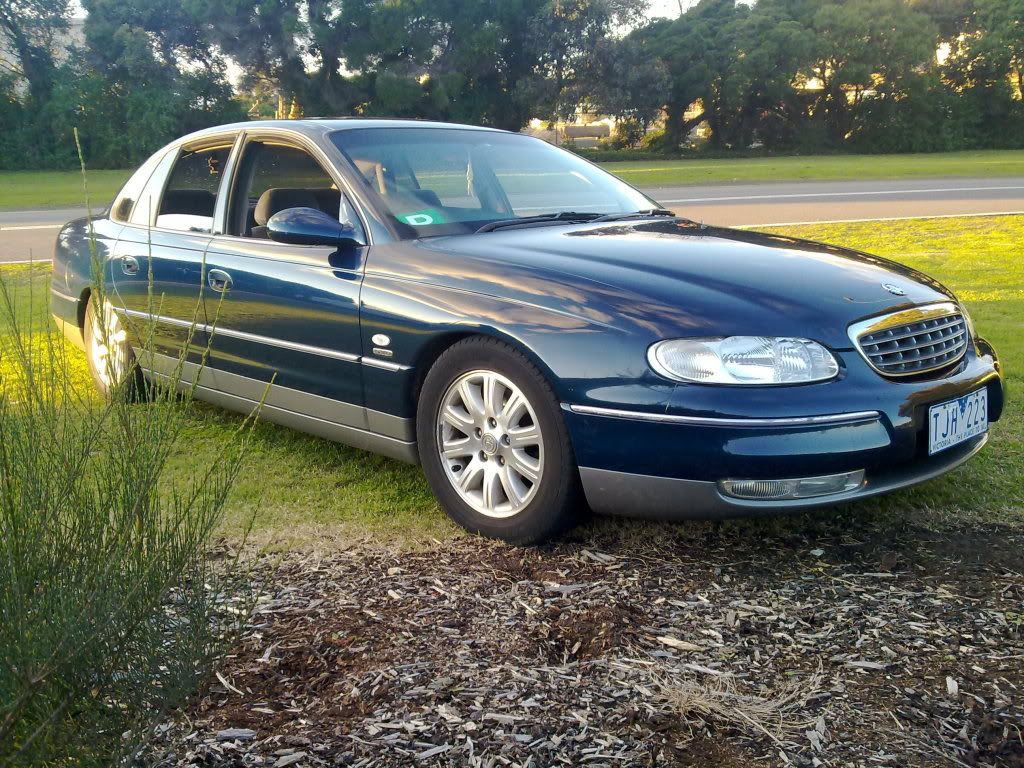 & Also my 1994 VR Holden spac Ute 5lr V8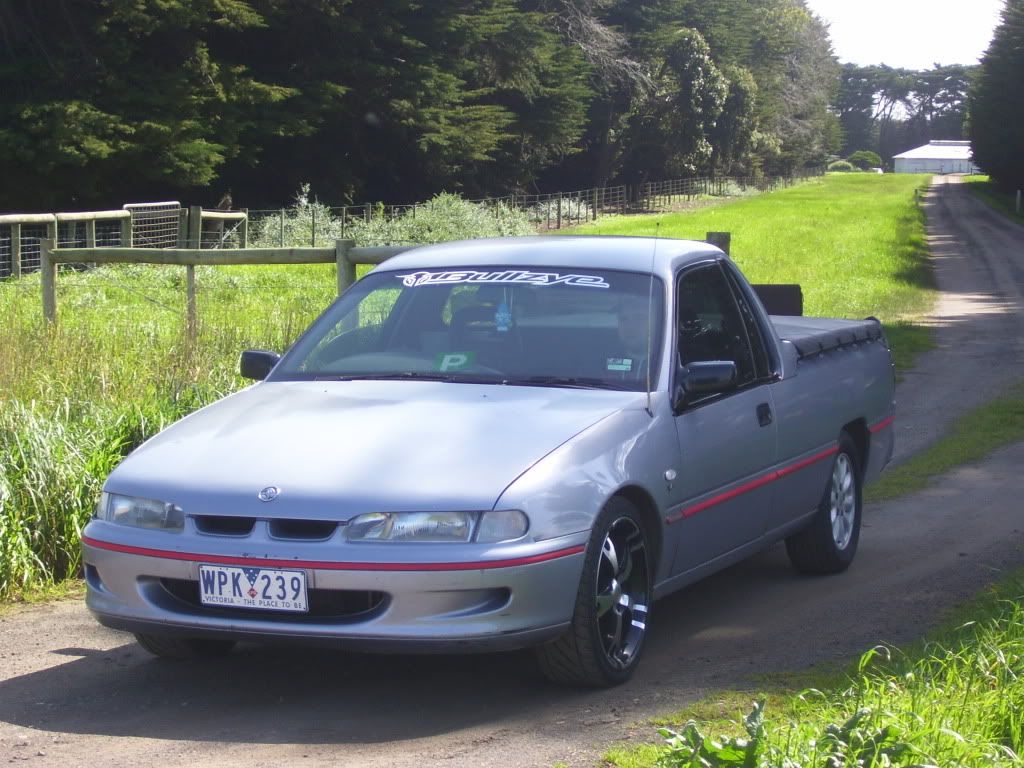 I love my V8's. :)
Green Broke
Join Date: Oct 2010
Location: Some times Llanelian - North wales, sometimes Hull in East Yorkshire (UK)
Posts: 3,679
• Horses:
5
Quote:
THIS IS AWESOME. Any way we can get pics of the interior? LOL... I'd be so curious to see more of this beast!
sorry it took so long but here you go.
Horse area, currently partitioned for 3 17hh horses, if you put anouther partition in could take 4 ponies. box at the top of the ramp on the left is the external tack locker.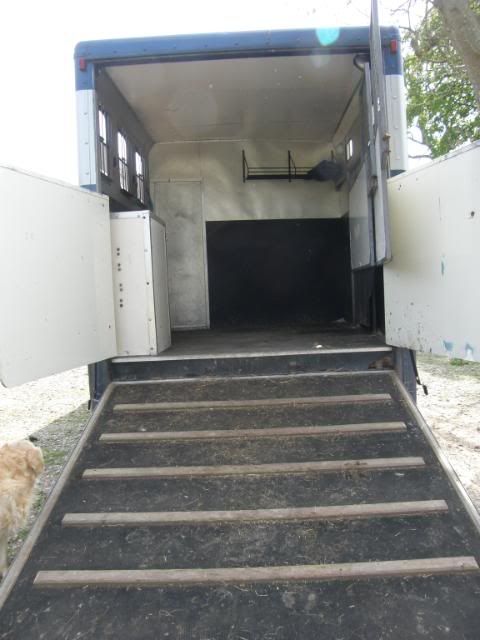 Living from the external door (above the cut through is a tripple bed)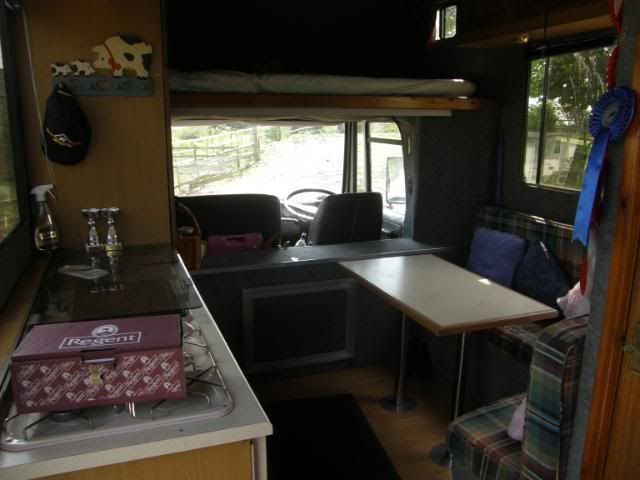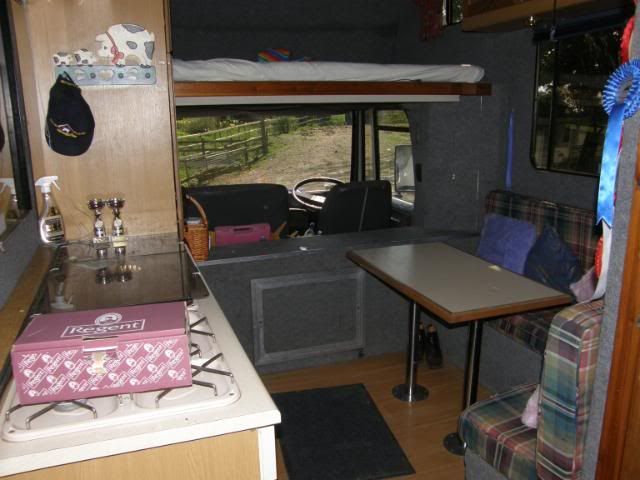 From the luton bed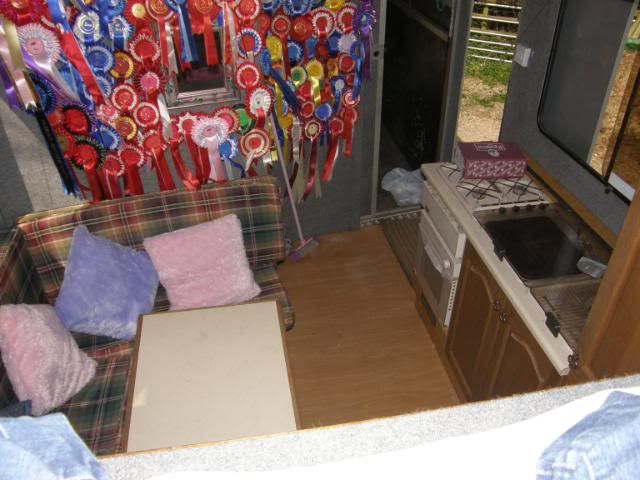 Under the glass there is a full sink with running hot and cold water, under the box there is a 3 ring hob, a grill and a full oven (gas powered) and under the nearest cupboard there is a fridge.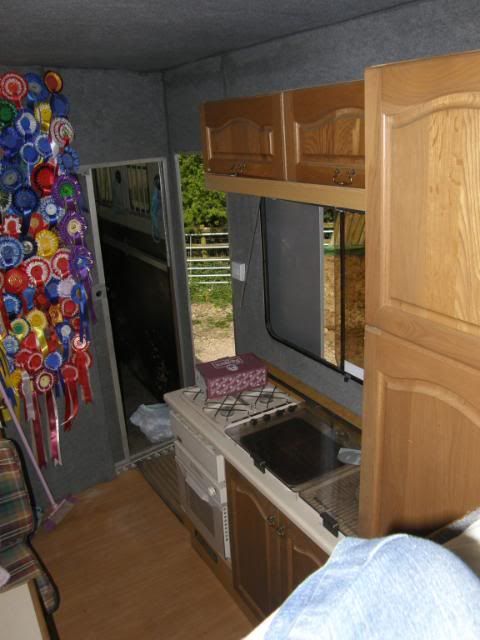 The seating and table convert into anouther double bed when needed and just behind that wall of rosettes you might just make out the door handle for the loo and shower
---
RIDE your horse FORWARDS and keep him STRAIGHT


Usualy this
But also have this to play with for now, when I feel brave enough lol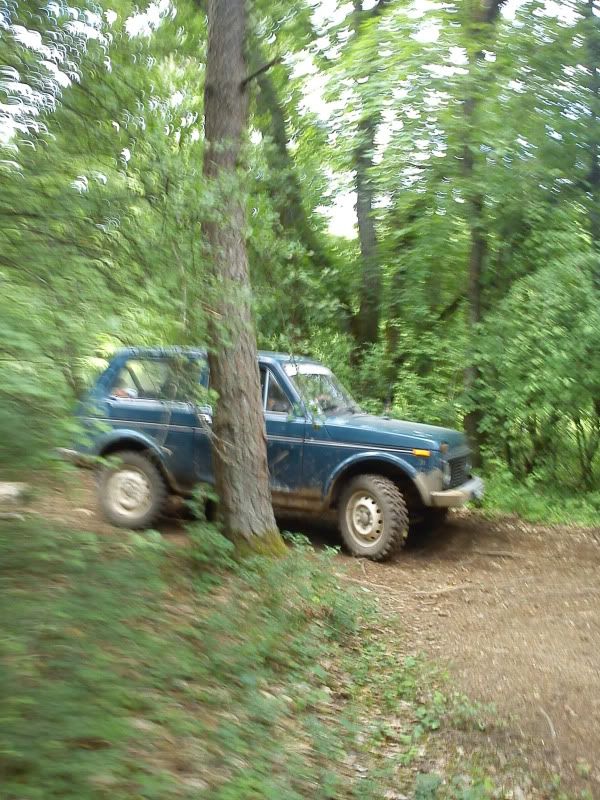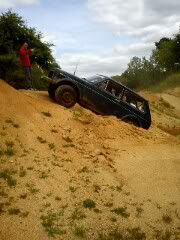 ---
Here's my current baby. '06 GMC Sierra, 4x4 crew-cab.
Was gonna buy this '93 f150 4x4 with a 3 inch lift:
But the day before I was gonna pick it up, the guy killed the trans on it. Awesome, right?
Currently on the look out now though. Sigh.
---
No hour of life is wasted that is spent in the saddle.
Bahaha, I had forgotten all about this thread. I finally got a picture of old Soapy, 1986 one ton Chevy Classic. He survived teaching 2 kids to drive, his odometer quit working about 12 years ago and it was at 197,000 miles then. Other than average wear and tear, parts wearing out, and things like that, he still runs like a top.
Can you tell he's kinda been through the ringer? What's sad is that his other side looks so much worse. Between being hit by deer (and my step-mom's lawnmower
) and running over cattle, he has got more than his share of battle scars. I wouldn't trade him for anything though.
---
Always remember that feeling of looking at a big, open country over the ears of a good horse, seeing a new trail unwind ahead of you, and that ever-spectacular view from the top of the ridge!!! Follow my training blog:
http://robertsontraining.blogspot.com/
Green Broke
Join Date: Oct 2009
Location: Outside of Oklahoma City
Posts: 2,653
• Horses:
6
Are you ready to see one MEAN A** looking truck?!?!?!?!?!
Okay, so maybe more of like, uselessly tiny and adorable.
It's my powder blue, 1992 "4-banger" Chevy S10 with matching camper shell
It might not be some people's dream truck, but it's a little tank. Already been in one accident, a guy pulled out infront of me and it screwed up his door pretty bad and ripped off his mirror, then gave my cute paint job a scratch! UGH! This car (its too small to count as a truck lol) gets about 21mpg, and only has 69,000 miles. Affectionately called, "Pooter"
I am in love with this little thing, she hardly gives me any trouble
Then I have my 1985 red Chevy Silverado. In her day, she was one sweet truck. Tilt steering, 4 wheel drive, air conditioning, just an alround great truck. My dad is currently restoring "Sheila", she has 3 wheels currently and a torn apart bed. According to him, it will be ready by graduation, which I slightly doubt seeming one whole garage is completely filled with the scraps of this truck. But she is in great shape, for being almost 30. I think she has about 90,000-120,000 miles on her. She started right up after being parked for a year at some guys house when my dad took her home and drove her all the way across Oklahoma. No doubt, Chevy makes some strong trucks. What quirks me though, is she only has a 305, and I had the chance to put a 454 in her off a GMC RV, but nooooo we had to take it to the scrap yard *cusses out relatives*
---
Be wary of the horse with a sense of humour. - Pam Brown
These are our vehicles.
Our horse puller - 86 GMC 2500 4x4 with 454 motor and 1 ton suspension. It's a really good pulling truck, but sucks gas.
2002 Ford Ranger 4x4 EDGE after some changes and from when I first bought it brand new. Roll bar, stickers, and bigger tires (Cooper Discoverer STT's). Oh, and husband added in there. LoL
We really want to get an older Dodge Cummins. They have the best torque, horsepower, and fuel mileage combined for the diesel motors.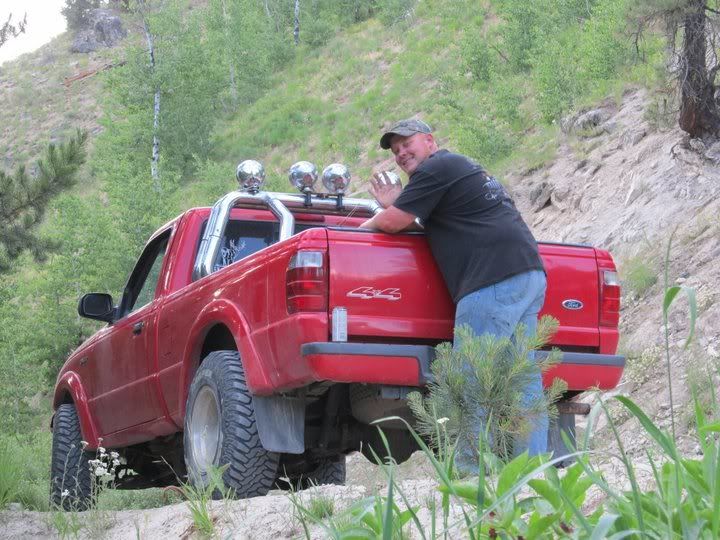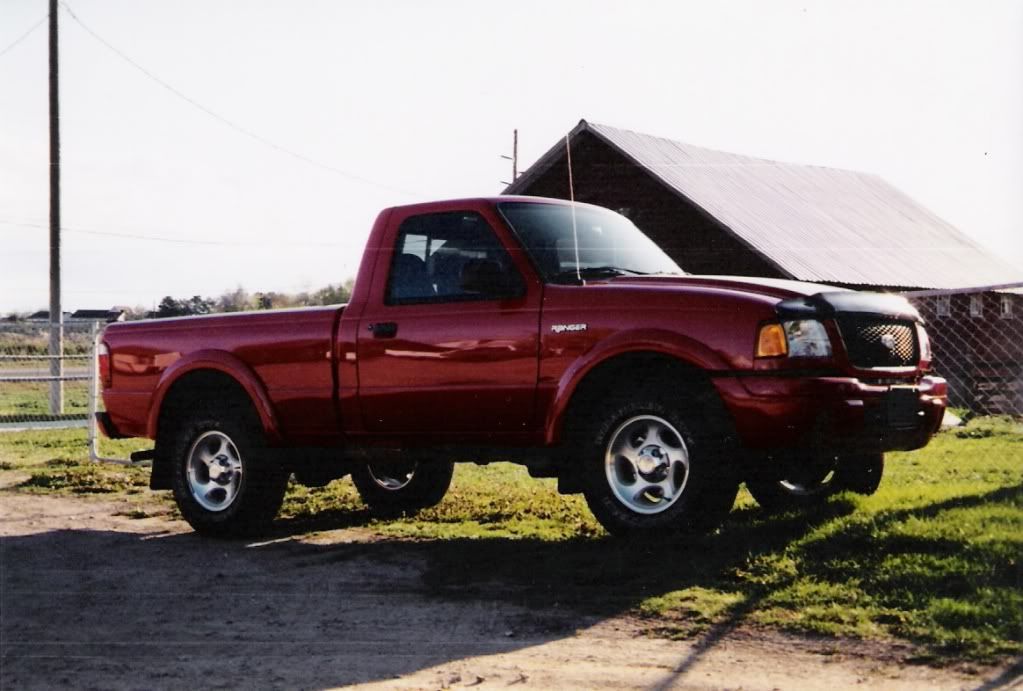 ---
Last edited by barrelracinbaby4; 08-13-2011 at

04:05 PM

.
Fun thread! Love seeing the foreign vehicles that we don't have in the states.
Here's my daily driver. '08 Dodge Charger
charger.jpg
and my horse hauling Ford diesel hog
truck.jpg
---
Life is like a camera. Focus on what's important, Capture the good times, Develop from the negatives and if things don't work out, Take another shot.