camo, ur movin up in the world haha. nice rig!
Quote:
camo, ur movin up in the world haha. nice rig!
Lol yup.. Thanks.. This one's got more space for the kiddo too. :)
Here is one of mine
---
Last edited by Makoda; 12-18-2012 at

11:16 PM

.
And here is my latest
Which has also been my favorite so far. Good all around truck for my needs.
I've got a few "toys" if you will. Along with horses I'm a massive car enthusiast.
My new hubby is too. He has my dream car 1972 Olds 4-4-2 and before we really even "dated" he bought a '72 Cutlass Supreme "for me" to show. Got it for a steal...
Anyhow, these are my wheeled beasts.
My first car I bought on my own, paid it off last year. 2000 Pontiac Grand Prix GTP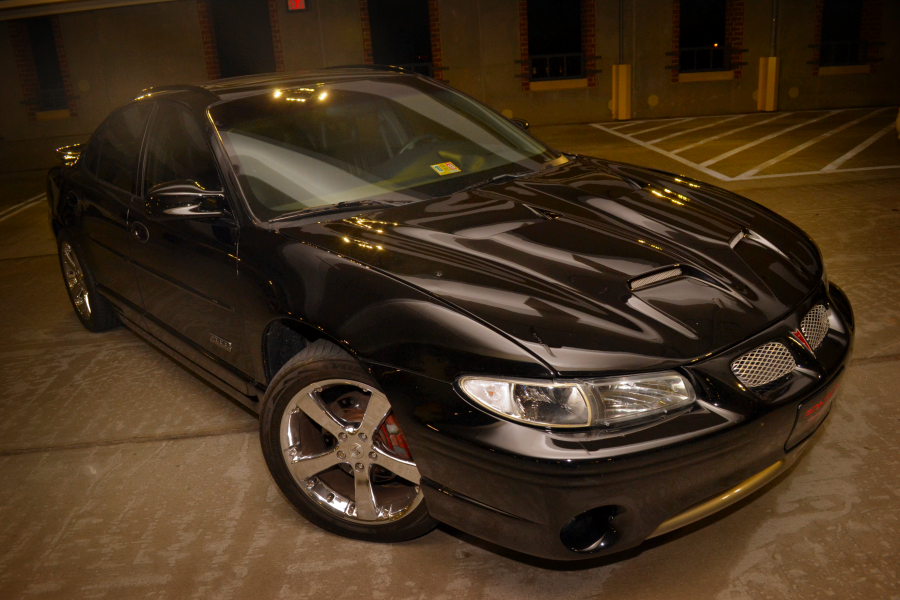 My second car I bought(with a loan): 2009 Pontiac G8 GT
This is our hauling rig: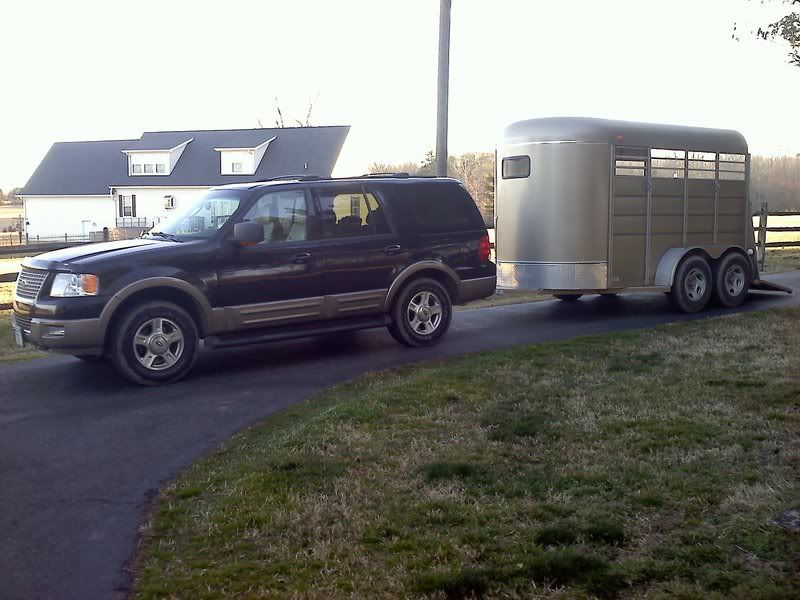 Hopefully we'll invest in a four-door truck in the next year or so.
---
Rhett | Fiona | Rockstar | Remington | Sierra | Savannah | Coal | Magic

TWH Gelding | IDH Cross Mare | SSH Gelding | Mini Yearling Gelding | Mini Driver | Mini Project | My Pony Trail Drive | The Rescue

Almost everyone seems to have nice fast cars, jeeps or a pick up. Lucky peeps. After I win the lotto I am going to have one of each from those categories but until then....

I just bought my first new car about 9 months ago. 2012 Hyundai Accent, took me a month to find one that was a Manual. So far its great, has great milage, drives decently and actually has a lot of room for people despite being a compact. Though I have to say the red has gotten me two speeding tickets and marred my perfect record. ;-; (just kidding, right after I purchased the car I started doing some major commuting at night....open highway and just wanted to get home to sleep)
---
Want to know the story? From The Start? It is a work in progress.
The $25 horse I didn't want.
Here's my truck, 2011 Dodge Ram Sport:
My car, 1968 Chevelle:
And what was my 2006 Pontiac G6 GTP.. I loved his car
Our 2001 Dodge 2500 TD. It is our hot shotter. It'll haul anything unless it has air brakes.
Pumpkins_Hay_11_2012.jpg
This is my M35A2 when were bring it up from CA. Our trusty Dodge behind hauling a heavily loaded goose neck trailer with a spare bed for the A2, axles, engines, and a ton of misc.
Co2_to_WA3_2012.jpg
My Jeep Cherokee pulling out some really old, really heavy work truck that had been sitting in the same place for years. The tow truck didn't want to tear up the ground. So my little Chero stepped in and pulled that old metal like a charm.
SSPX0846.jpg
My prize barn find. It is an experimental military vehicle based on a MUTT frame, body, and drive train. Behind in the corner you'll see my other military vehicle - a M1009 AKA Chevy Blazer.
SSPX1748.jpg
My baby..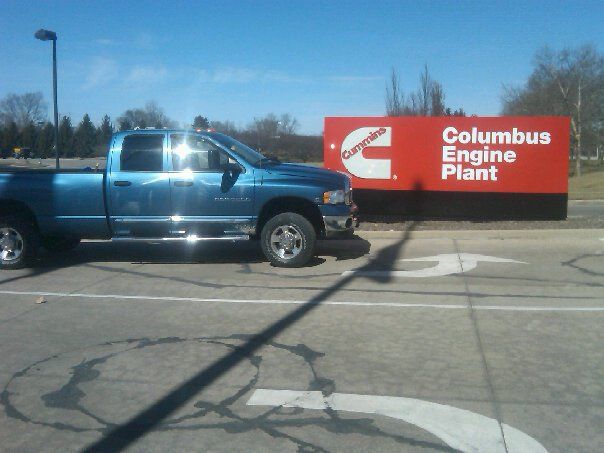 Being worked..
---
My horse are not 'Pasture Ornaments' they are for working