My daily Driver 2011 Chevrolet 1500W/T 4.3L V6, auto, regular cab, long bed, 4x2. 52,000 miles Left Picture

My horsey hauler 2006 Chevrolet 2500HD; Durmax Diesel, Allison auto, Crew Cab, Short Bed 4x4, w B&W turnover 120,000miles. Right picture
---
Last edited by 3PaintMares; 02-19-2013 at

01:44 AM

.
Quote: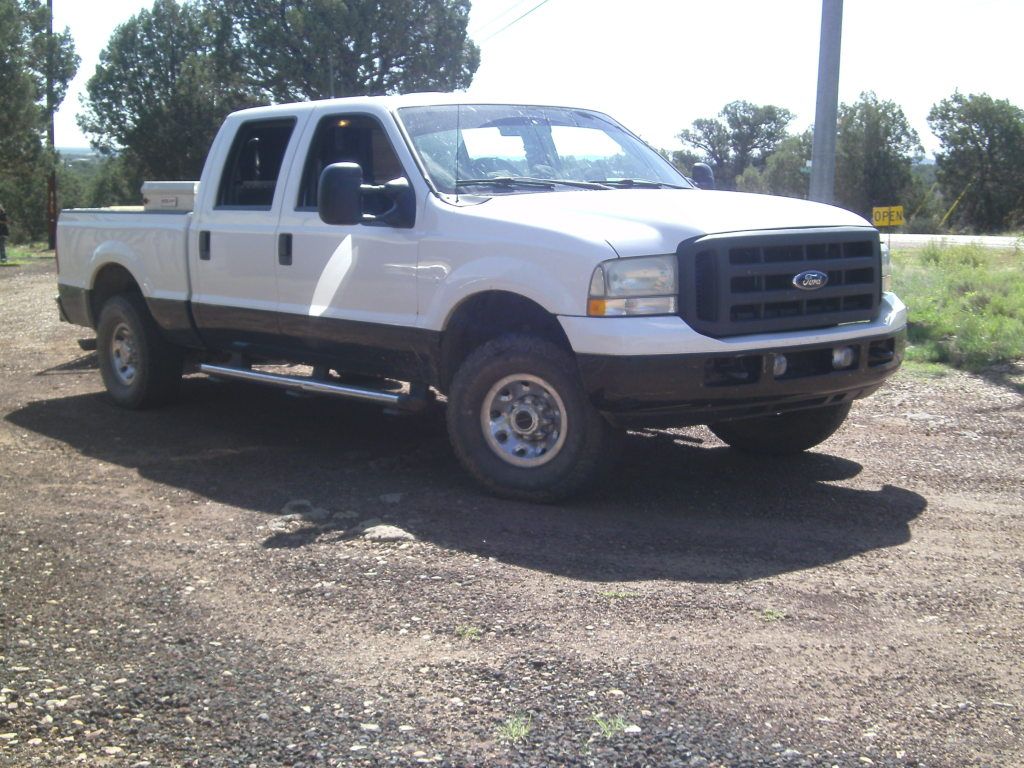 Quote:
Love these two trucks!
In case anyone wondered where my username came from. It's the licence plate on my car (SXYBEEMR). We have a 2007 bmw 335i, a 1997 bmw 528i which is currently for sale, a 2002 Dodge Ram and I have a 2003 dodge dodge caravan that I use for work. My bf and I really enjoy cars. My bf is very handy and loves to work on cars in his spare time. I usually sit in the garage with him as he works and help if I can.
I just got a new (old lol) truck.
'01 Dodge Ram 1500 ext. cab 5.2L v8 Magnum with now 74k miles on it.
And this is the reasoning for finally getting a truck..My poor baby. '06 Nissan Altima 2.5S Special Edition with under 58k miles. I flipped it on black ice coming down a really bad hill from the hospital..I feel so horrible for my car, BUT, I still think it was possessed >.>
Posted via Mobile Device
Iseul, your dodge ram looks exactly like ours. Our is a dark blue but my bf is planninig on painting it maybe red or white.. I keep on telling him to go for white. I love white trucks! And yes, It's pretty clear your altima rolled over. I used to be an automobile claims adjuster for an insurance company. I hated my job, so negative.... Luckily you're ok and that's the most important thing!
I put in a bid last week for a 2002 Dodge ext cab dually that had repo'd. I talked to the bank officer today to find out they accepted my bid. I'll be going to do the paperwork on it once I leave work at 3pm.
Here is a pic of it.
2002 Dodge.jpg
---
I am Second
Born Once, Die Twice. Born Twice, Die Once.
I have a 2010 Citroen C1, my first car i love it! Gets around 60mpg and the easiest thing to park ever
Nice looking Citroen, I wish we had more choices for diesels in cars here in the USA, I love diesels.
Got to add some GMC to this thread!
2003 Duramax
6 inch suspension lift, 3 inch body lift, and just got the 40 inch Nitto Mud Grapplers about to go on it
Bullydog programmer, cold air intake and a heck of an exhaust!
Posted via Mobile Device
Okay gonna revive this thread... Lol.
1996 Dodge Ram W1500HD Custom 4x4. Small block Mopar Power! Set a record 0-60 time with this truck's old engine and transmission (this pic was taken with the new ones). 5spd manual and hopped up engine.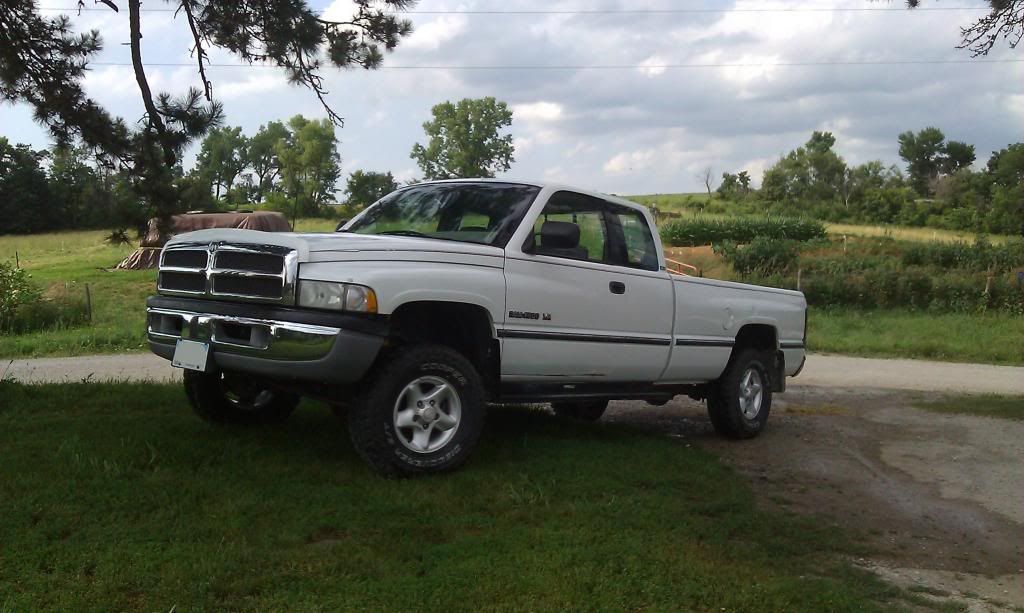 1989 Ford F350, gas guzzler big block V8. Impossible to kill. Lol. Almost entirely original, literally. Has the high output version of the engine.
As we got it
Towing 18,000lbs of hay the same month we got it
Hauling manure out (since the Dodge was down for new engine and transmission) and playing in the pasture. 2wd is fun in the snow!
Following Dad mowing hay in the pasture. 90* out and no A/C
After having almost threadbare tires these were welcome, aside from the cost
I spent a whole afternoon cleaning this truck, polishing it, inside out. The back seat was never used. The carpet doesn't have a single stain on it. I replaced the front seat though.
The cool thing about this truck is it is almost entirely identical to the truck used in the TV show "Adventures of the Black Stallion", other than the exterior colour, mirrors, and running boards. It's otherwise identical. All I can say is, it's a very comfortable ride and lots of power, but they must have had one heck of a fuel bill! I love driving it anyways...