Cream colored draft?
---
Yesterday I was watching RFDTV and some show, I think it was called Equestrian Nation, was talking about the only draft breed that is from America. It's always a light palimino color, and was called the American Cream or something like that. Apparently there are only 67 or so registered individuals of this breed.

I was wondering, what's the breed's name? Does anyone have one, and if so, can you post pictures? These horses really interested me, I wanna learn more!
Started
Join Date: Mar 2009
Location: Middle-of-Nowhere, Illinois
Posts: 2,225
• Horses:
1
I have an American Cream. =D Love him to pieces. Except he can't be registered and his breeder gave him away because he came out flaxen chestnut instead of champagne. It happens more often that you'd think because Creams aren't homozygous for the champagne allele. A lot of foals that turn out the "wrong color" are euthanized on the spot. It's totally wrong, but it happens.
---
"A musician must make music, an artist must paint, a poet must write, if he is ultimately to be at peace with himself.
What a man can be, he must be." Abraham Maslow, 1968

Is he a true American Cream? I don't understand why he can't be registered?

Does the flaxen color make him not a true cream? I've heard they are pretty picky in that Association but probably because they are so rare?
I was watching that show on RFDTV as well! these horses are STUNNING! Could you show some pictures of yours Jessabel??
---
When God Made Horses, He Painted The Good Ones.
"All I pay my psychiatrist is the cost of feed and hay, and he'll listen to me any day."

I would love to see some pics too!
---
Jumping a horse = Getting wings!
Why live on the edge when you can jump off?- Greenwood Horse Trials Tee-Shirt
The main sign of an American Creme Draft, are the golden eyes.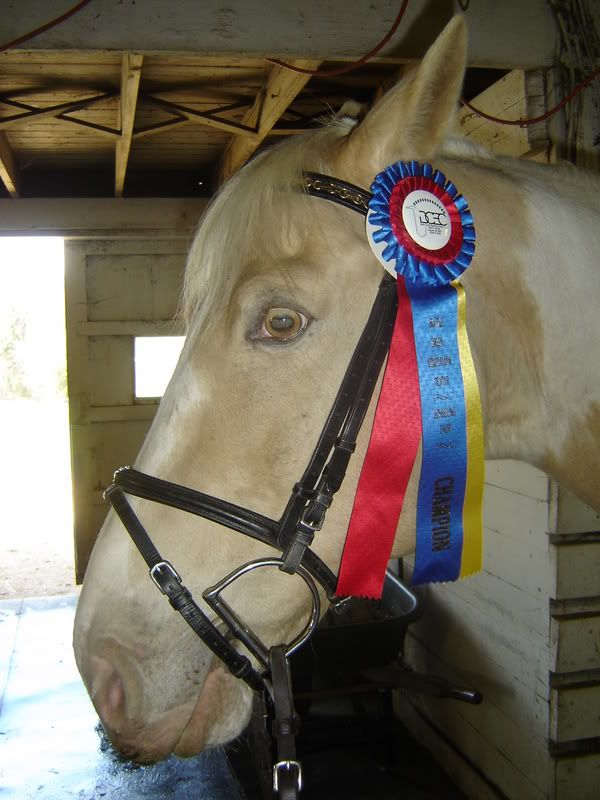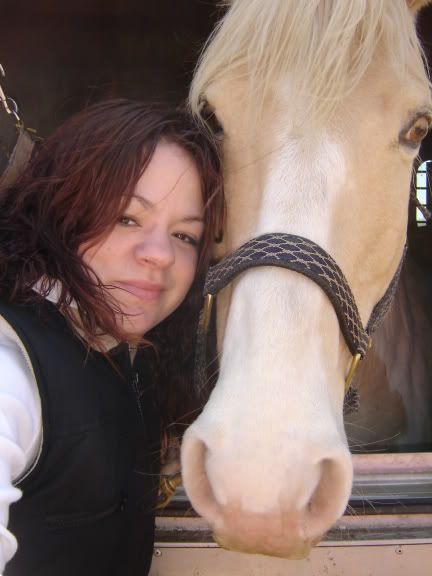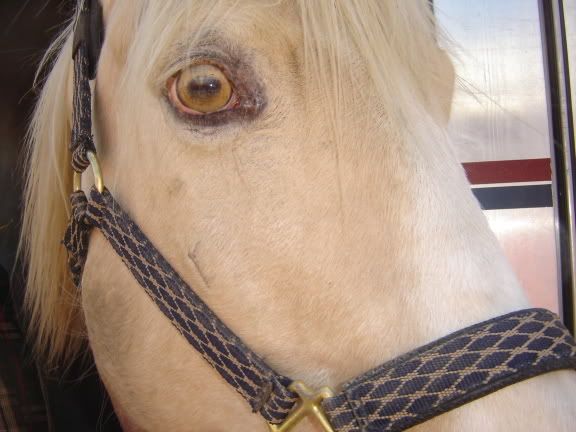 ---
A stunning horse
Thanks for sharing pictures
Yes, thanks a lot! I can't say I've ever seen that color eye before O_O It's a stunning horse indeed.
Green Broke
Join Date: Jun 2009
Location: Brokenheartsville, just north of Styxtown :)
Posts: 2,577
• Horses:
1
I love her eyes!!
---
Most people are like Slinkies; they serve no real purpose, but they bring a smile to your face when you push them down the stairs.
When you come to the end of your rope, tie a knot and hang on for dear life.