He's a gorgeous boy! fantastic photos!
Awwwwww... I have always wanted a Belgian X. The farm that we took the horse's to be trained at (broke) had Belgian's and mini's it was so cute to see the biguns and littleuns together. They were all driven and some of the Belgians were broke to ride.

Everyone you all have such cute adorable biguns!!!
What cuties, I love Haley's mane!
---
Ride more, worry less.
he is gorgeous!!
hey i am originally from Pacific NWwest lived in the Medford/Ashland area for 20 years grew up in Seattle. bet your weather is better than mine
Ooooo, can I join the draft group since the general consensus has been that Luna has belgian in her?
She's also standarbred and something else, not likely to win any beauty contests, but I love her to death! She's my big yearling: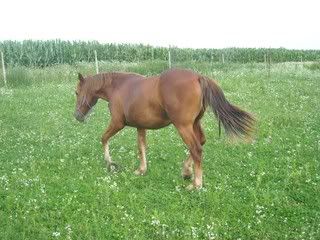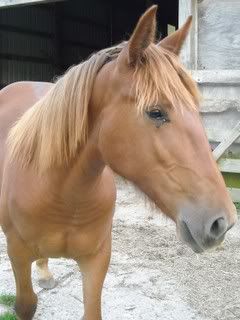 ---
Stella - sweet, timid, elegant, lovely, lively, amazing
Luna - large, unattractive, naughty, adored

Luna is a cutie!!!
---
Ride more, worry less.
Some pics I took today before and after my lesson.
Just after Fritzy's bath
Havin a snack before our lesson
Me and my boy
MORE grass
...And just for a change of pace... HAY!
---
He is soooooo cute, all clean!!
---
Ride more, worry less.
Aww, Fritz is so cute! You two look really good together!