Quote:
His name is Romeo :) I'll get some new pics when the rain stops, I've never seen such a large, athletic horse. He clears 4' easily just bouncing around his pasture, but he's so gentle with other creatures. The raw power can be really intimidating, and I've worked with several 18hh percherons, but they didn't have the same athletism he does.
I live near Budweiser..you got a boy with some really awesome breeding lines!! sad that they (Budweiser) reject a Clyde unless they have perfect markings! those 8 horse hitches have to be exact! ! of their drivers lives just down the road from me & I know 1 of their trainers. Keep up the great work with this guy..it will be very worth it!!
---
Horsepower: the extraordinary capacity of a horse to elevate the human spirit!

My castle is my barn ;)
Quote:
MANE UNTANGLED!!!(Can you tell I'm excited about his progress
) I got him on a lung line yesterday for his first leading session. We worked mainly in the barn and a little in the yard, just giving to preasure and moving those feet. Lots of turning. He paniced once and took off in the yard, but only ran a few feet before he stopped and waited for me
Then we had our first real grooming session. I showed him the brush once before, but this was the first time he had his whole body brushed. We also were able to cut out the giant snag(guinea pig sized) in his mane, apply MTG and detangle by hand most of the big knots.
We're gonna need PHOTOS!!
Just saw this and read through the whole thread! Congratulations with your beautiful boy! I just love him!
---
~~~Why walk when you can fly?~~~
Subbing because this is such an awesome thread...


I loveeee Romeo!
He is the most beautiful horse I have ever seen. Honestly.

You're a saint for taking him in! Glad to hear about the progress, I DEMAND more pictures!
---
Intermediate Rider~Learning Equitation and English Pleasure~Interested in Eventing
A horse will tell you everything you need to know about him, if you listen.
-Winston Churchill
Wow. What a horse!
---
Celeste
Carpe Diem!
Ill keep my fingers crossed for monday. Glad to see hes doing so well =)
Some updated pics! Today was his second day of lead training and he is doing FANTASTIC. I was also able to completely brush out his mane
We even walked over some cross rails and around the arena:p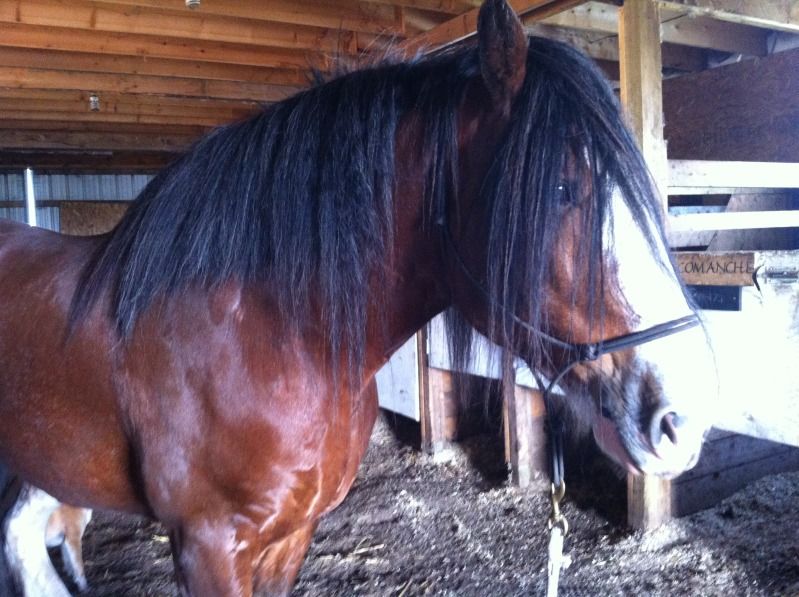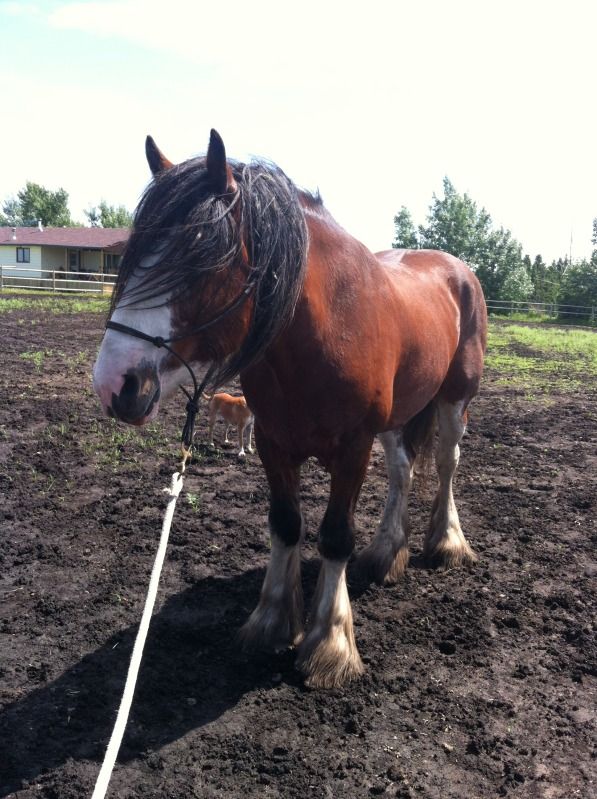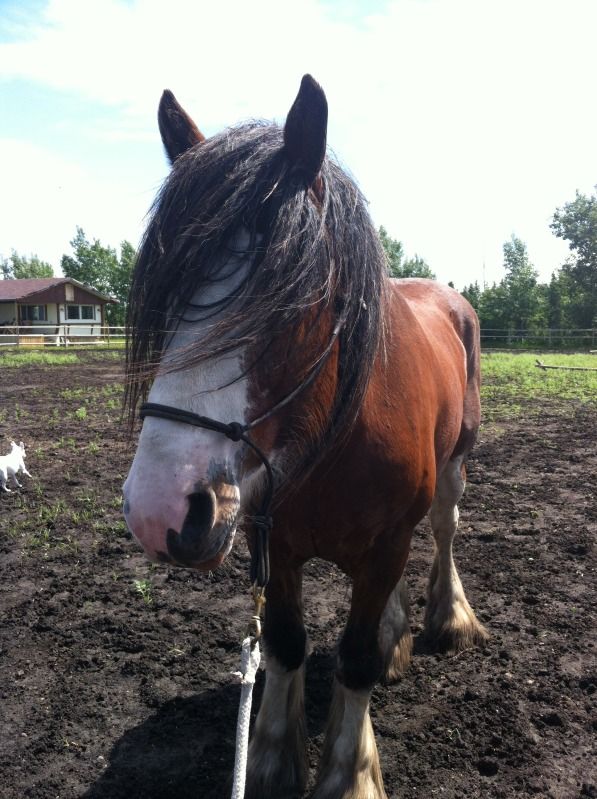 So wonderful!!! :)
---
"Strength is the ability to use a muscle without tension"