To compare his mane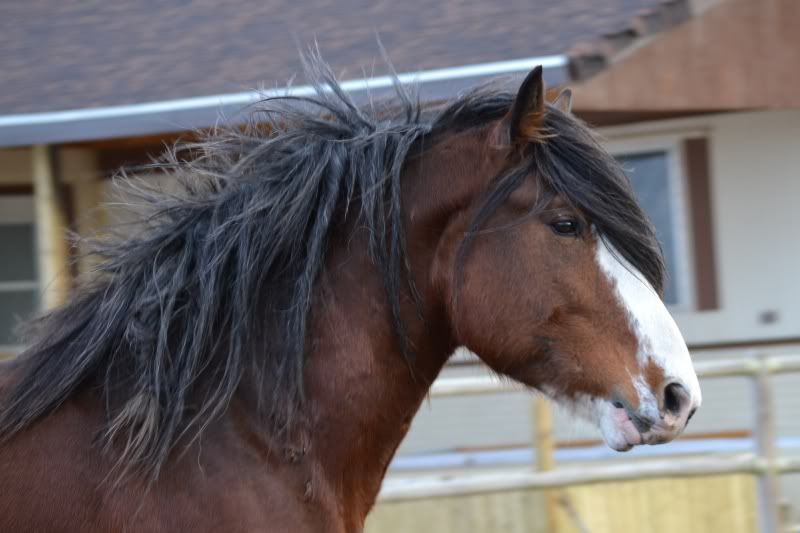 Wow, he's looking so great! Amazing job
.
Cute! Err.. handsome...! :)

Awesome horse always wanted to ride one of those....
Oh, I just love this boy!! He is absolutely tremendous. What a handsome, sweet looking fellow. So glad he's being such a good boy for you.
His previous mane looks like a feather duster or boa :P
---
"Strength is the ability to use a muscle without tension"

You are doing an awesome job..please keep updating
---
Horsepower: the extraordinary capacity of a horse to elevate the human spirit!

My castle is my barn ;)
Super Moderator
Join Date: May 2012
Location: CT USA an English transplant
Posts: 24,896
• Horses:
3
Romeo
---
The stallion we took on had been handled with a club and doped the rest of the time to make him handleable, they are far worse than something thats never been touched I think. Its wonderful to see your progress
I don't know our new mares history, she is really sweet but gets very defensive if she feels threatened so I'm guessing she's been treated unfairly at some time, I mean it takes more than a quick slap to get a horse like that doesn't it.
I wonder what percentage of horses that go for slaughter are like your boy - unhandled at that sort of age and not many people want to take on the time and risk to get them going
You have been lucky with him. Glad to see he is in good hands as opposed to the alternative.
Beautiful
Posted via Mobile Device