That's too bad that you're having to sell him, hopefully your BO will get him! He has so much potential and it is amazing what you have done with him!!!

And yes, more pictures of course :)
---
Intermediate Rider~Learning Equitation and English Pleasure~Interested in Eventing
A horse will tell you everything you need to know about him, if you listen.
-Winston Churchill
sice you asked nicely :)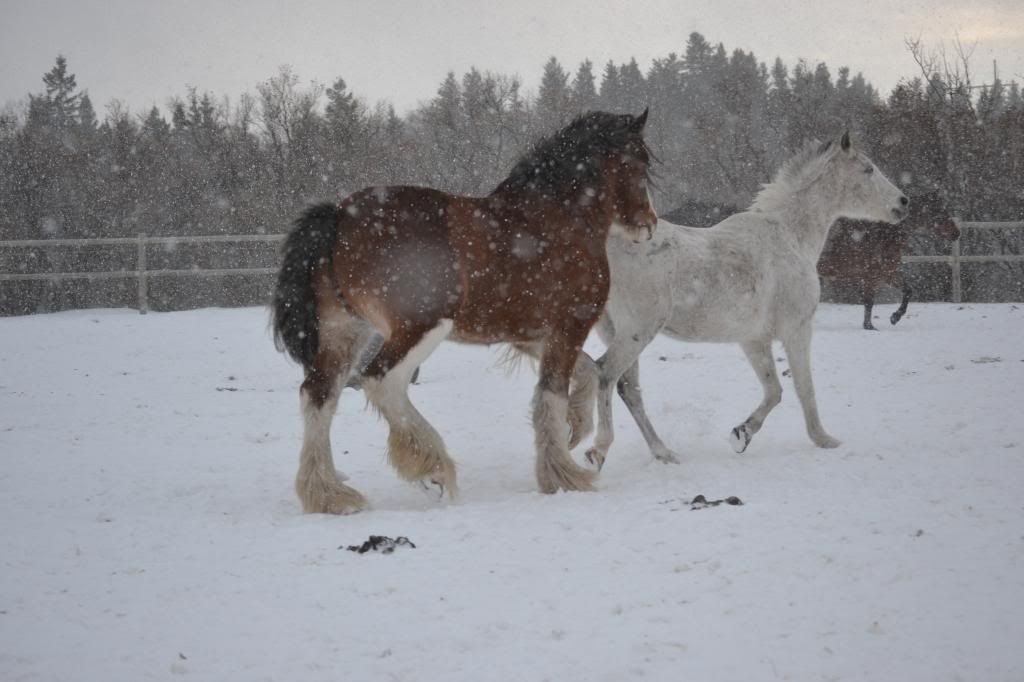 Bless his big old heart. He is just magnificent and I'm so happy you saved him from the kill pen.

I just realized there is more to the story. Holy cow, now I have to read it all.
---
Last edited by Le007; 02-09-2013 at

11:33 PM

.
Trained
Join Date: Sep 2011
Location: Hour and a Half from Town!
Posts: 6,324
• Horses:
2
Blue you have him in fantastic shape! What a hunk o love!!
Way to keep up the good work!
---
You can get a lot further with a ladder than you can with crutches!!
What do you mean what do I mean?
a couple pics. he is a huge ham, and does the funniest things. and a terribly blurry pic of his first bridling.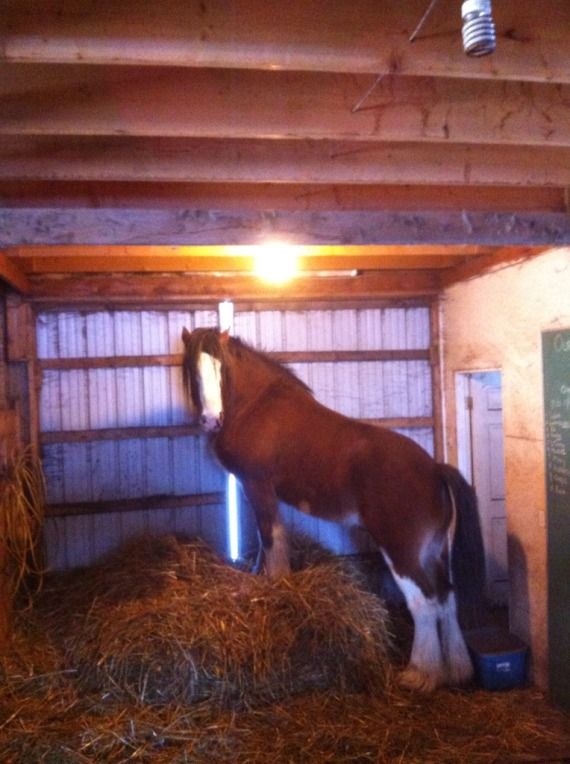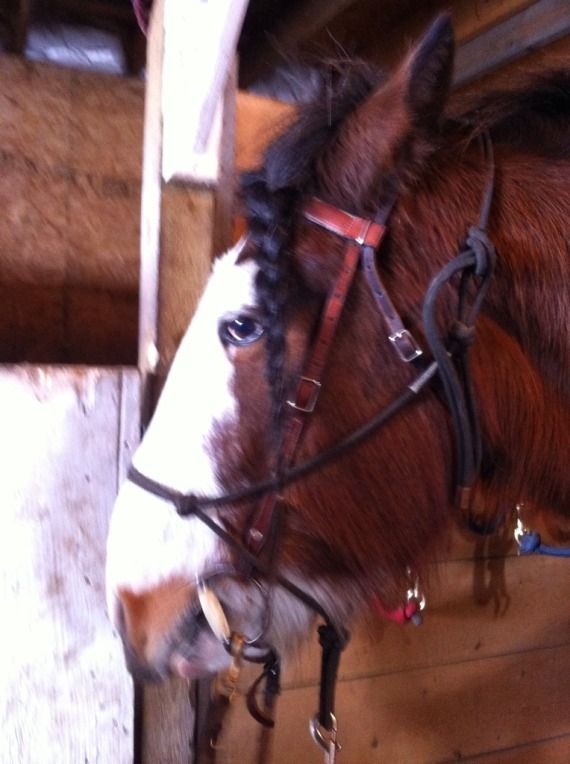 Yay! So exciting! Still thinking about selling him?
---
Intermediate Rider~Learning Equitation and English Pleasure~Interested in Eventing
A horse will tell you everything you need to know about him, if you listen.
-Winston Churchill
I remember that this was one of the posts that tipped the skills and made me get back into riding. You are the empitome of horse ownership. Not only do you care amazingly of your horses- you are willing to give him up because you don't match, and you realize that- but you saved a horse when most would say 'I don't have time/money/don't care'. You said screw it! I'll make time!

What you did with him is what I hope to do someday, so I have to ask- how did you start training? Is there any particular person/style you look at? (I'll probably go make a thread on this now...)
Kotori, seriously, I'm touched. It means so much that I can effect someone positively. If I had to pick two trainers that have made the biggest imprint on me, it would be buck brannaman and Clinton Anderson, but in reality, I've learned things I like and don't like from every horse person I've come in contact with.

But most importantly, we learn the most from the horses. Listen to what they are trying to say.
Posted via Mobile Device
And to answer your first question, I started traing when I was 15, I drained my savings account and worked a lot of evenings to buy my first horse, a mangy, abused, half starved yearling covered in wire cuts. I couldn't leave her behind. I learned to train because I didn't have the money to send her away for training, and neither did my family, so out of nessesety. I was terrified I would mess her up, but she turned out pretty good:)
Posted via Mobile Device