This is Peaches, my trainer/ bestfriends husbands horse. She is 3 and a QH/draft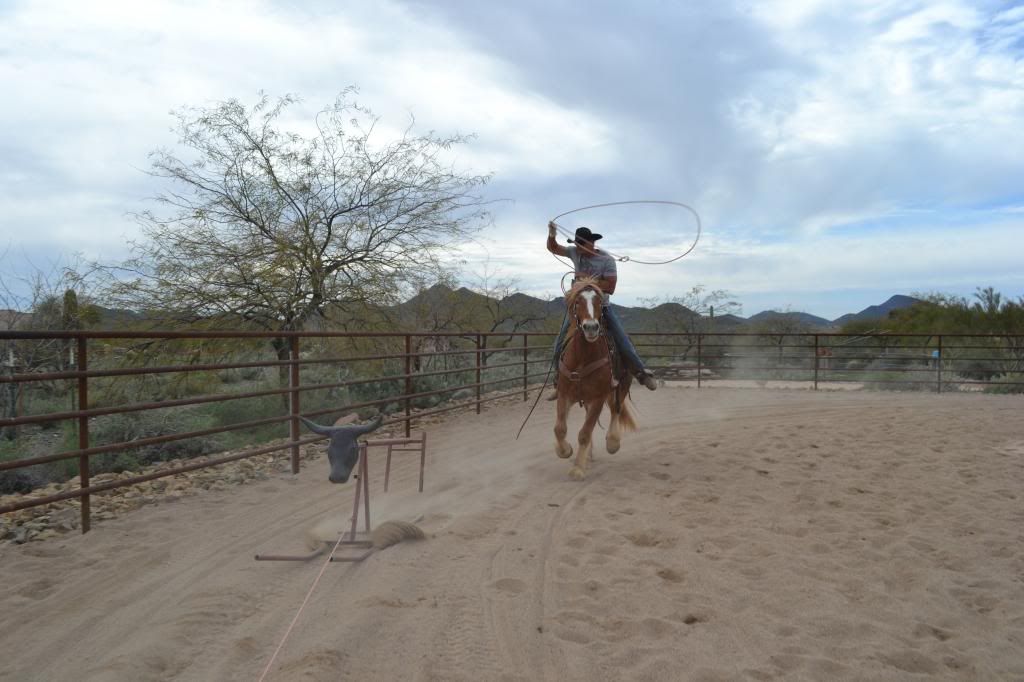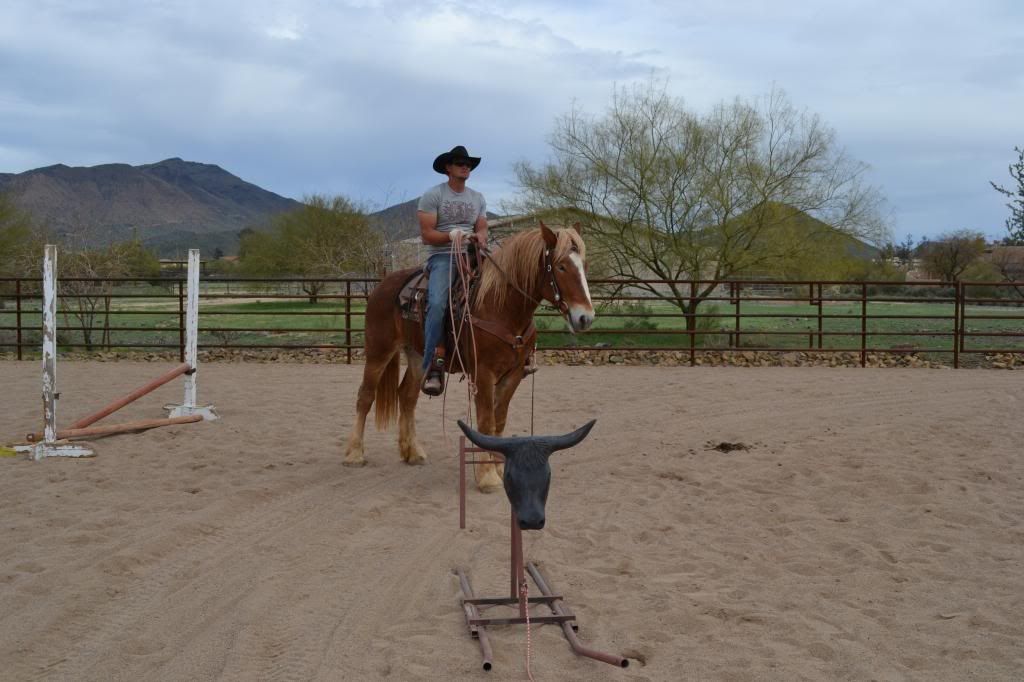 For all of you that posted your pictures of your drafties

'YOUR HORSES ARE ABSOLUTLEY AWESOME"

It is hard not to get green on this side of the computer.
Keep up with the pictures guys....I would love to see more drafties.
Here is a good picture of me and my percheron along side a 15.3hh horse and normal sized rider.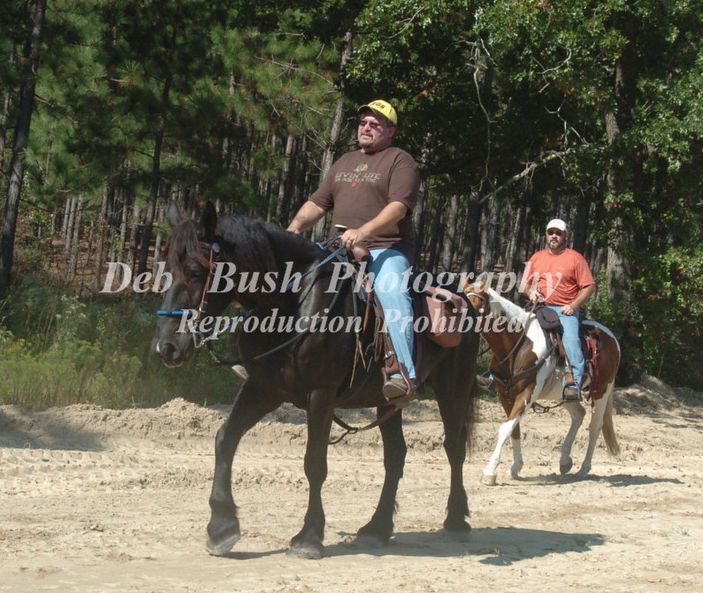 ---
ONE horsepower, TWO-THOUSAND lb/ft torque... If it doesn't weigh a ton, it's just a horse....
Percheron, Percheron X Owner
This is Pearl, a lesson horse at the stables I ride at. She's a 16.2hh full Belgian, very patiently teaching me to jump. These pictures were taken a few years ago (right now she's a wooly mammoth so I will hold off taking pictures until she sheds out
)
---
A horse is a mirror to your soul. And sometimes you may not like what you see. - Buck Brannaman
How have I not seen this thread yet?! I'm madly in love with all your drafts everyone! I particularly love the 'extra wide' drafts, I prefer them a little shorter and thicker
Well here are my draftie monsters!!
This is my mare, she's a Canadian horse only about 15.1 or .2 but quite substantial! She's the love of my life <3
This was her 4th ride ever - I got so sick of waiting for the snow to go away!!
Playing in the snow:
After a bath (she was not amused) :P
My other draft is my Belgian, I just finally bought him about 3 weeks ago. I worked with him for 2 years (starting 3 years ago) at a local carriage company giving tours. When I finally got sick of the job and the lack of care for the horses, I had to quit. I kept reminding his owners I want to buy him, after a year they finally sold him to me. I couldn't be happier :)
This was us about 2 year ago when we worked for the carriage company (I loved to hop on for a few minutes when we got out early!!)
This was him on arrival to my house 3 weeks ago - He looked terrible ;-;
Enjoying a paddock for the first time in a
very
long time!
Taking him for a walk around the barn (to see his size I'm about 5ft)
And one more
very
strange photo my friend took xD
This is my mom and I on a Mother's Day ride in 2012. I own a VERY tall 8 year old haflinger named Sonny. We measured him last fall and he stands at 15.2. I use him for trail and daily pleasure riding. My mom is on the rescue draft that my BO owns. She got him from a group that rescues amish plow horses before they go to slaughter. He is amazing on trails and just loves all the attention he gets.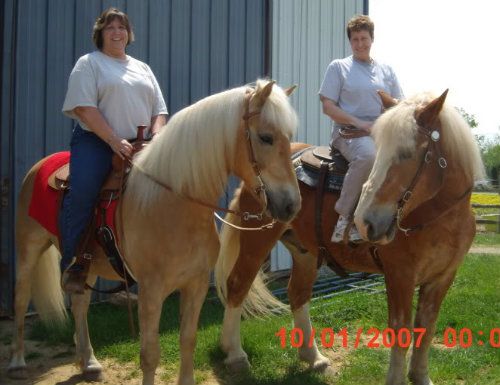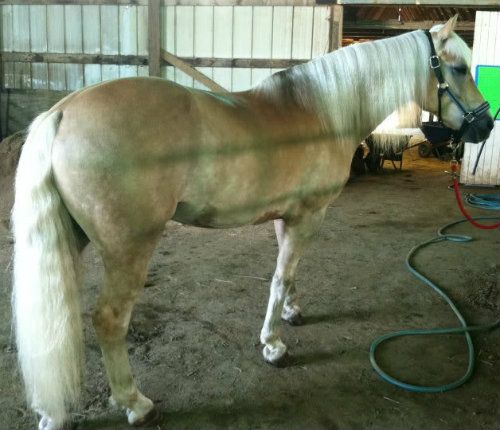 ---
Jackie's Sonny Daze
Haflinger Gelding
---
Last edited by myQHpaul; 03-21-2013 at

08:52 AM

.
Everyone's drafts are so beautiful! When I'm finally able to get my own horse, I really want a draft or a draft cross. Where do you guys find these beauties?
my friesian/percheron gelding. hes 7 and 16.1hh :)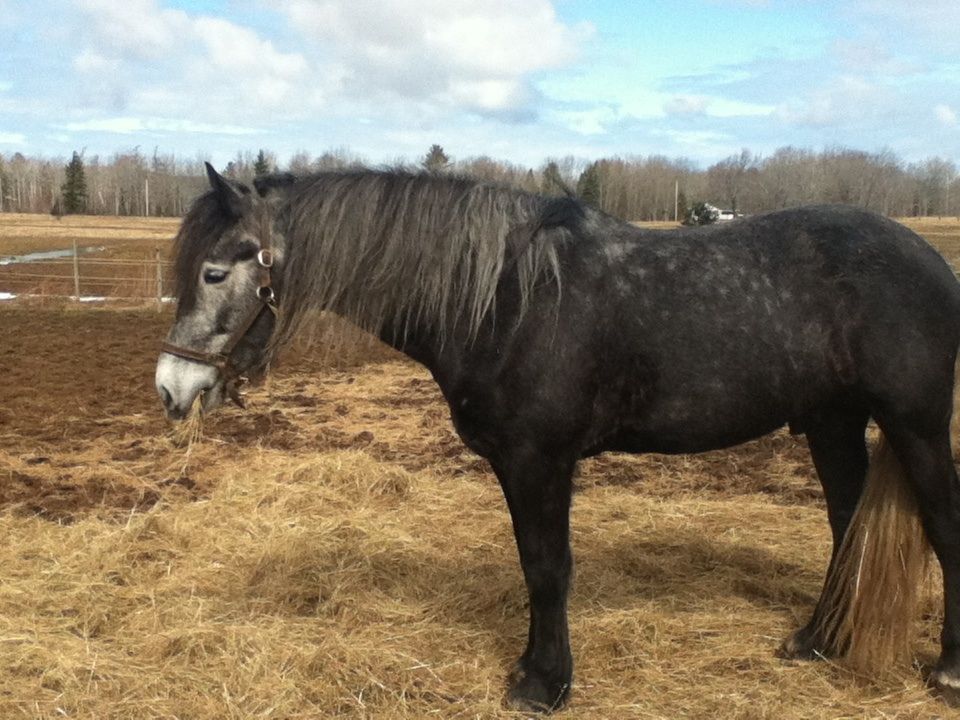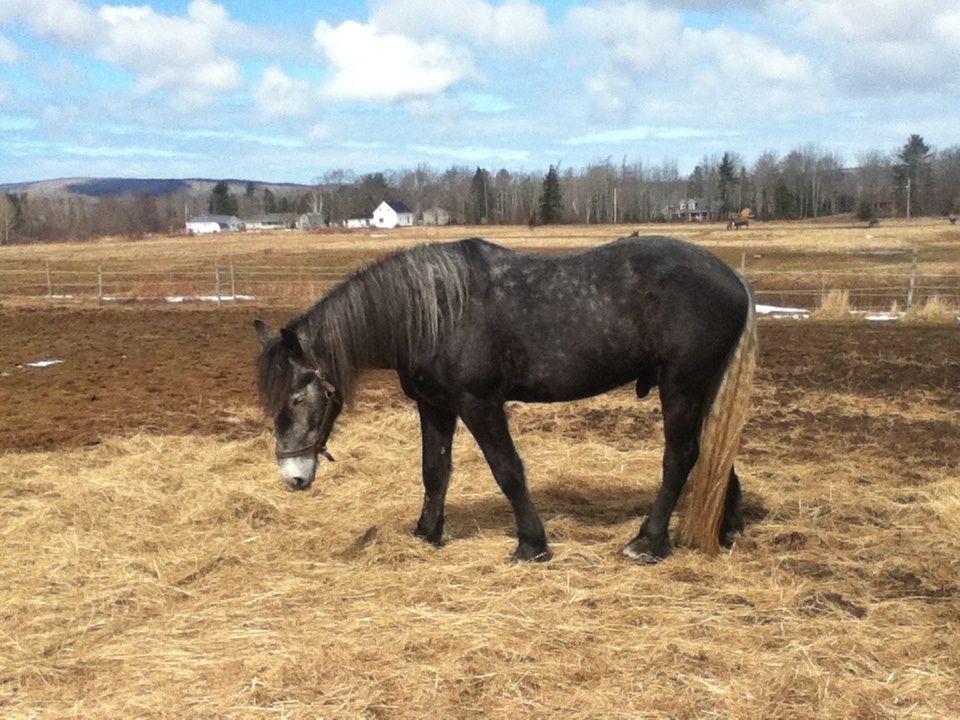 Posted via Mobile Device
Some of the beautiful horses so far (and they are all beautiful) look so wide I would worry about popping something out of joint just sitting on them. :)
Here is Jolene, my size "draft". ;)
Photo955.jpg
---
There is just as much horse sense as ever, but the horses have most of it.
oh no.. I've reached the end of the thread :( I was having such a good time looking at all the big horses!