Introducing Cinder :)
---
So it looks like everything's official! My new horse Cinder should be coming home in the next week or so. She's 5yo 15.3hh Perch/TB cross. I'm excited and can't wait to get her home!
Isn't she pretty??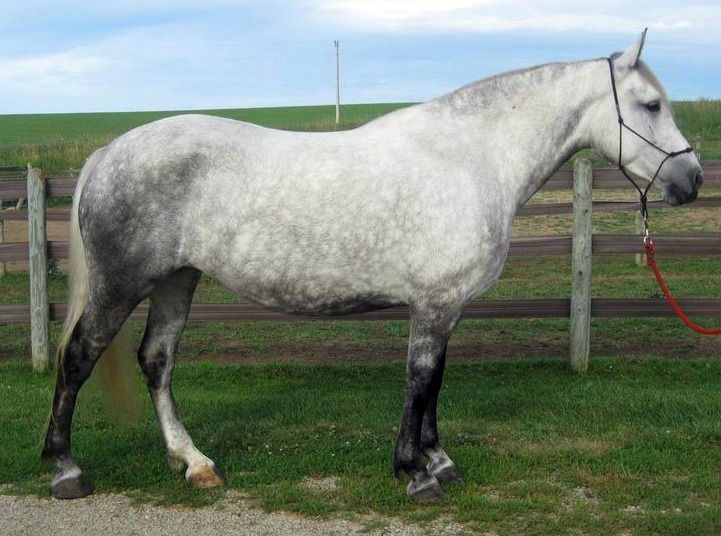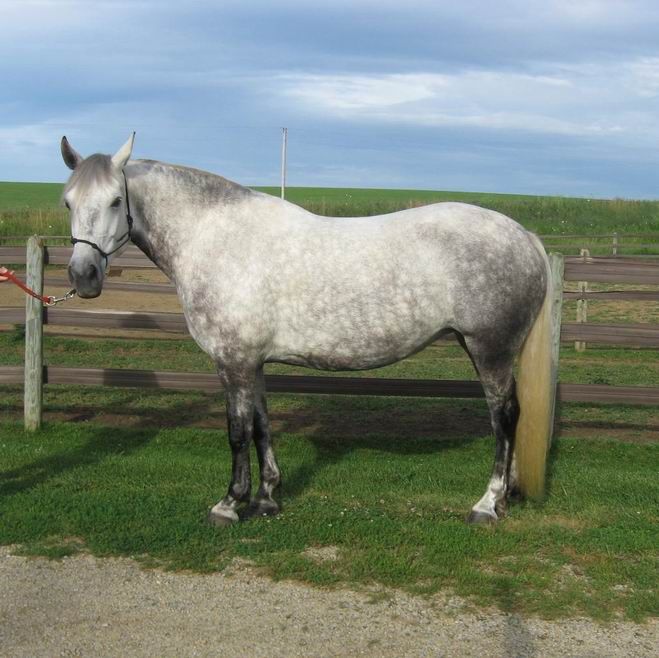 Gorgeous! What are your plans with her?
Posted via Mobile Device
dannng,what a looker you have!
she's gorgeous!!
---
"When you know better, you do better"
She is beautiful!
---
100% Anti-Slaughter and PROUD of it!

Thanks! Her breeder has been beyond wonderful! She's even sent me pictures of her as a foal. She was just adorable! She looks a lot like her dam from what I can tell. Her dam was full Perch and her sire was TB.
I'm just looking at pleasure/trails right now.
Here she is as a baby, always kind of amazes me how greys start out black (and/or dark lol):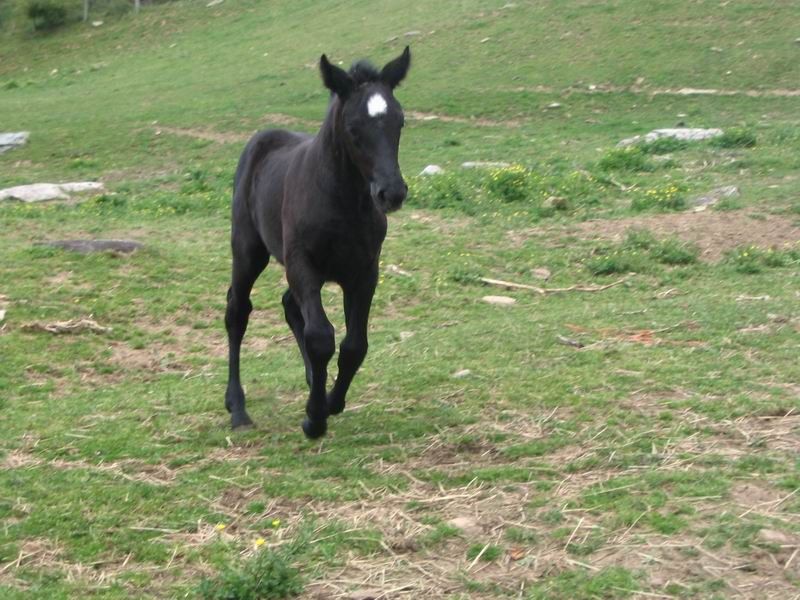 ---
Last edited by CinderEve; 10-27-2010 at

06:23 PM

.
Oh, she is absolutely stunning! I love her blondish white tail of hers.
She does have a beautiful tail. I can see a tail bag in the winter lol. I'd hate to ruin that perfection!
She's lovely. Congratulations.

Lizzie
She's sooo beautiful!!!
Do you mind if I draw her and post her in my drawings thread? Omg!!
I just can't get over her beauty!! I just looovvve her!
Okay lol. I'm done raving. :)
---
To rope the wind,
You've got to believe ~Unknown