Really depends on who you ask when it comes to my boy.

According to my BO, who I bought Aires from, he was bred as a PMU foal, plain and simple. He was bred for no other reason than so that his dam could provide pregnant mare's urine to make Premarin.

According to Aires' breeders, he was bred and marketed as a sport horse.
---
Do not tell me I can't...because I will
show
you that I can.
Buck is finally home!!
---
Buck finally came home for his 2 week trial period. We LOVE him. Here is a pic of 2 of my 4 kids sitting on him. He was sticked right at 16.1 hands.
HEY GUYS! I haven't been on here in forever, I've been super crazy busy, but I have a Jumble update! He is growing and growing, one day his butt looks higher than his withers, and it seems like a few days later he's higher at the withers again! He's had a month off to grow because his growth spurts along with work were making him sore, but I plan on a little lounge session Monday to see where we're at now.
Also, we've had a new addition! My boyfriend just bought his very first horse, a 16.2h registered Spanish Norman (Perch/Andalusian) mare. She's eight years old and so so quiet. She's getting picked up tomorrow and we're so excited to have her!
PICTURES!!!
Isn't he getting handsome :)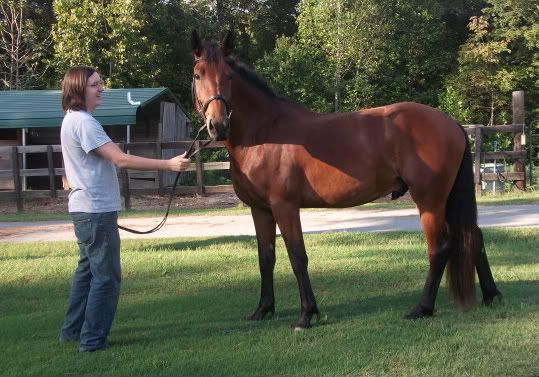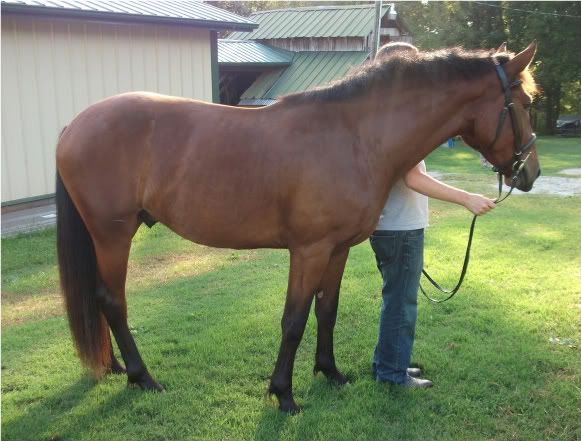 Circe- she's officially on a diet :)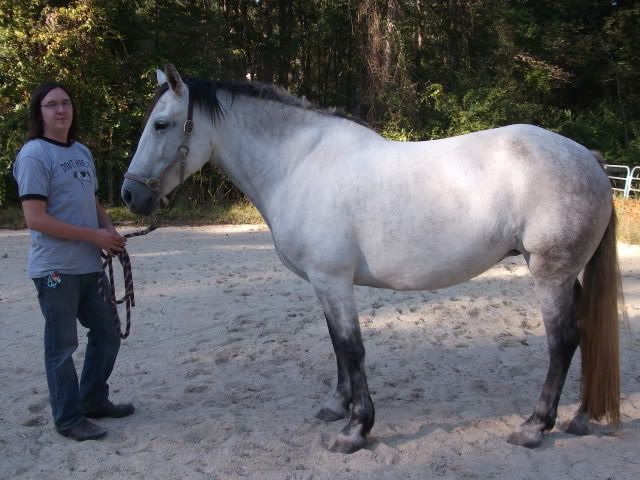 ---
No whisper of lover, no trilling of bird, can stir me as hooves of horses have stirred.
Wit beyond measure is man's greatest treasure!
i have some draft mixes and keeping them on a diet is hard to do. They gain weight very easily!! Mine were pmu babies. Has anyone had issues with thier eyes?
Hello All! I am new to the forum and just found this thread on half drafts and thought I would share mine! Here is Max, the 7 year old, 16.1 mystery cross!
wow, Max is gorgeous. Looks very clyde to me. His coloring is really neat.

How fun, Demon! I don't have any pictures of my guy when he was an awkward yearling but he turned out just fine so have faith!
---
Dana
Riverside, CA
Thanks Dana. His coloring is super neat.....he got his winter body clip last week and he has dapples! I was so surprised...I've never seen a roan/sabino with them!
My bay gets dapples too!
---
Dana
Riverside, CA