Flirt turned 2 today! He celebrated by first showing me how pretty he is...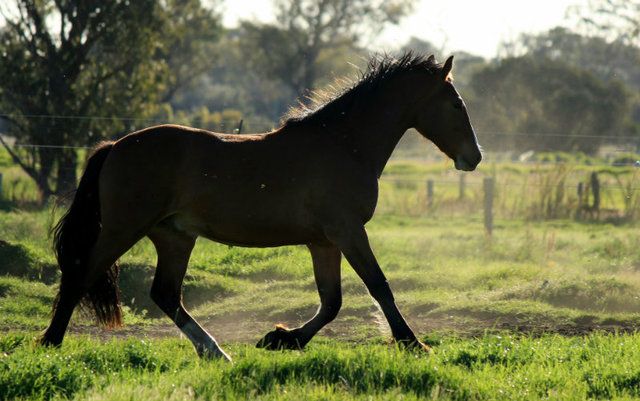 and then letting me know how easily he will be able to buck me off when the time comes to start him under saddle, lol!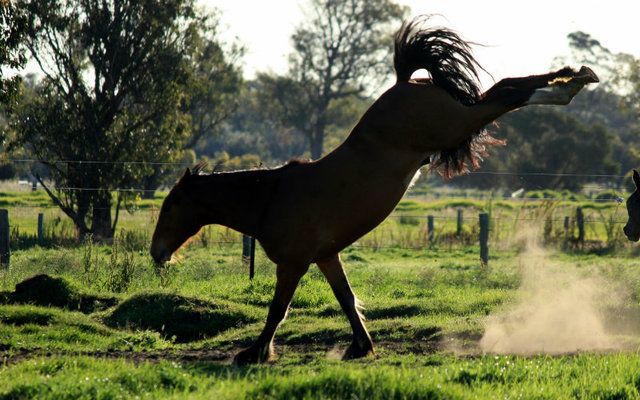 ---
Flirt-Hugo-Phoenix-Romance-Fanta-Nippa-Shiloh

Trojan 09.11.02 - 26.10.10 // Kody 01.09.89-25.06.12 // Rex 05.11.95-21.12.12

Just love all the pictures of Flirt! Such a handsome boy! He should be in a calendar, Keep em coming :)
Loving all of your gorgeous horses! Here's another of my 2-year-old after a mane trim the other day. :)
Quote:
WOW, how gorgeous
I really woudn't think you'd get a horse like that from those two breeds. Best of both worlds!
Thanks, I agree. I'm not sure how he got so big also! He's 18.2!
---
"When your horse follows you without being asked, when he rubs his head on yours, and when you look at him and feel a tingle down your spine...you know you are loved."
―
John Lyons
Here is my Harry..he is a 9 yr old Perch X...not sure what with...he was a rescue...:) He is a very sweet boy.
my aunt has a TB x Draft not sure wat kind but i ride her all the time and her gaits and transitions are INCREDABLY smooth! sry dont have any pics i will make sure to get some soon btw she is huge and gentle with a pure black coat she is also rly green lol
We have some weight gain!
You can't really tell because of her hair, but she is still a little underweight, plus no muscle, but hopefully sooner than later I will post a picture of her with some muscle!
---
Rem - 9 yr old Paint gelding; Lelouch - 9 yr old Connemara X Welsh gelding; Ejie - 8 yr old Arabian mare
It's that time again! Time for another Flirt photo that is, haha!
Today Flirt took on the insurmountable, the terrifying, the bone chilling horror. He braved things that no horse should ever have to brave. He laughed in the face of danger...and then he snuck a mouthful of grass and asked if we were done yet....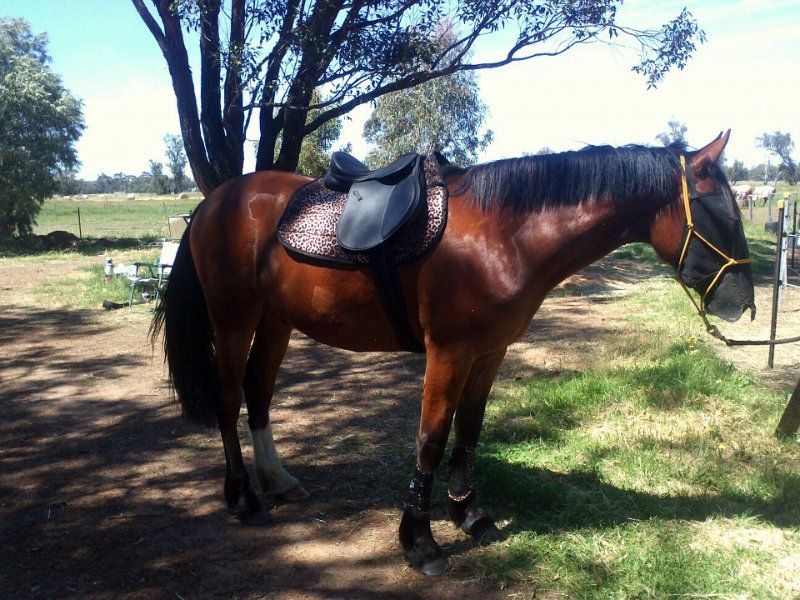 TA-DA! Flirt's first saddle!
---
Flirt-Hugo-Phoenix-Romance-Fanta-Nippa-Shiloh

Trojan 09.11.02 - 26.10.10 // Kody 01.09.89-25.06.12 // Rex 05.11.95-21.12.12

Flirt is too cute !! and i love the matching gear ! :)