I've Been Bitten by the "You Can Never Have Just One" Draft Bug 0_0
---
My husband surprised me with a horse I've had my eyes on for a year. He wasn't for sale then, but when I laid eyes on him the first time at my friend's ranch, I had the same feeling I had with Tenacity and my husband and I knew he would be mine one day.
Belgian gelding, between 4 and 5 years old. Broke to ride, but hasn't been saddled in a while (so let's call that green broke).
I'm beginning driving lessons soon for him and Tenacity (and myself of course).
I think Tenacity will be happy. She's alone in pasture and looks down sometimes :(
Though, they're different breeds, they might actually fit for a casual team. I think they'll look great together, and even their right facial markings are pretty darn identical!
He's not perfect, but not half bad for $1,000. Aside from pigeon toes and low heels, we'll see what the vet has to say next week before I bring him home.
yaaaaay!
His name is Strawberry (eeew), but I'm changing it to Grandin (named after Temple Grandin)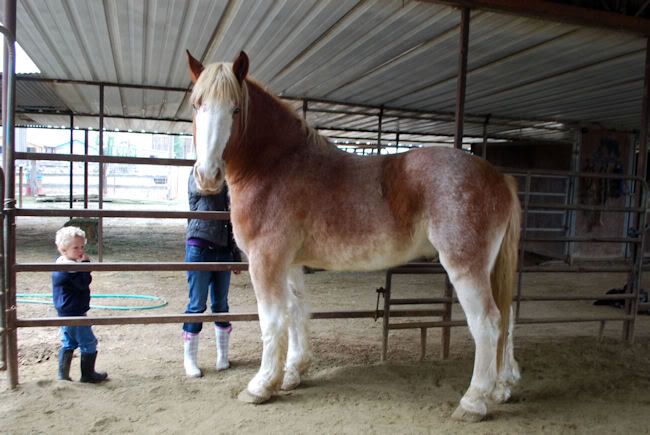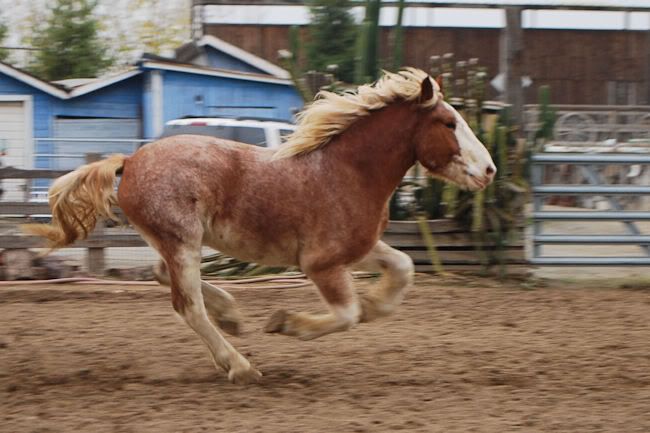 ---
"All I pay my psychiatrist is the cost of feed and hay, and she'll listen to me allll day."
he is absoloutly beautiful i am so jealous!!!!!! :)
---
Pocket - 8 yr old, 15.1hh Thoroughbred Mare
~You know you're a horse person when you say 'whoa' to your dog~
omg he is so cute congrats on getting him! :)
---
Feeling down? Saddle up!
Started
Join Date: Sep 2009
Location: Port Orchard Washington State
Posts: 1,870
• Horses:
3
He's so cute!!! Good luck with him!!!
---
When life gives you lemons....chuck em at whoever is giving them to you!
I don't want lemons! I want cookies!
Wow! Love the look of that guy! He is so awesome! Be sure to keep us updated on his progress
I love him! Those two will look great together
Wow, he is very handsome! I'm drooling!
---
RH Queen O Anywhere "Sydney"
2009 Sugarbush draft