My drafts and half drafts
---
Thought I'd show you all my drafts and half drafts. I haven't taken but a few pics this summer and most of them are from last winter.
I have 3 full drafts...
Deborah K. Farceur /11 year old Belgian mare/ herd boss of the 11 horses we have..
getting her hoofs done
I love this one of her and my paint mare!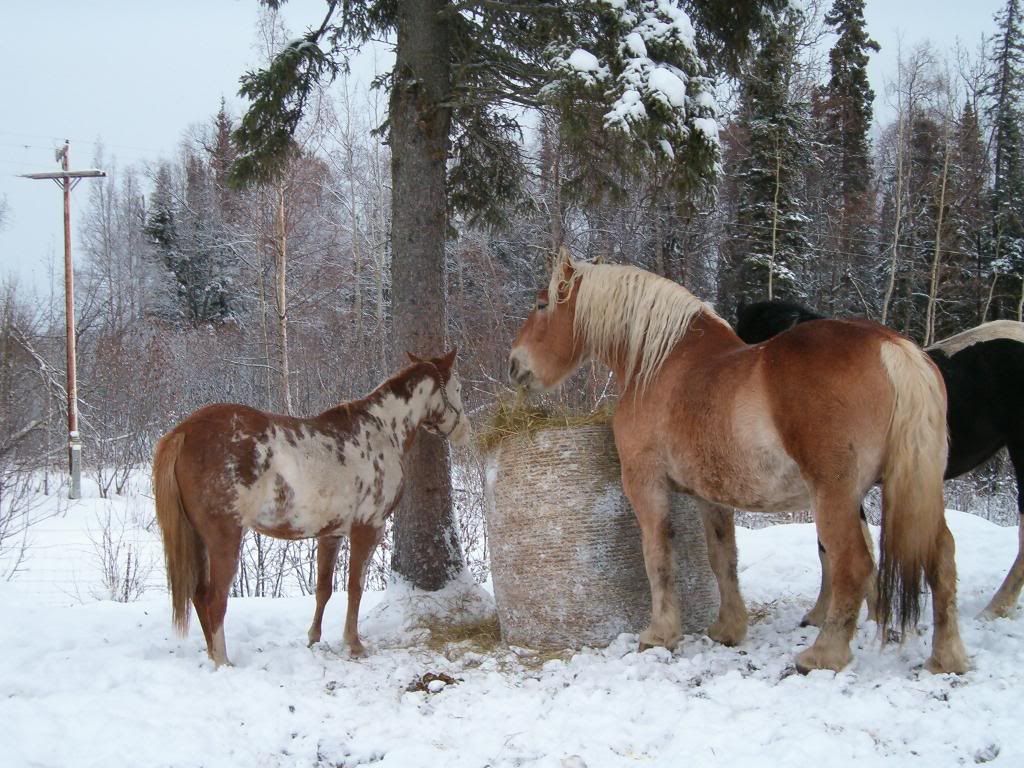 her daughter Angel who is half APHA
Mommy and me pic

Wakina our TWH x Shire
Percherons/ Buck and Judy /they have been a team now for 11 years
Buck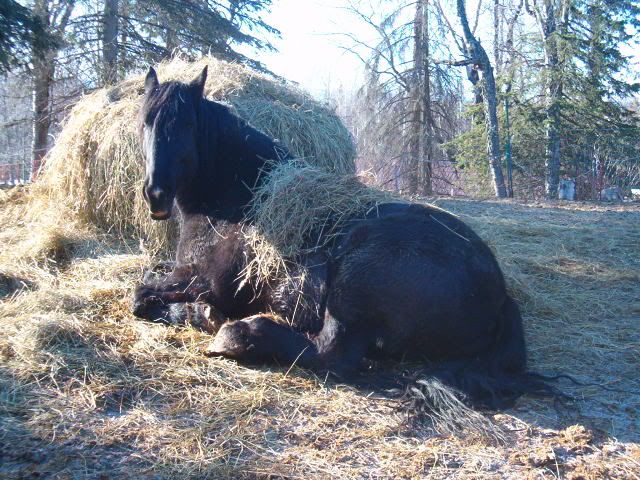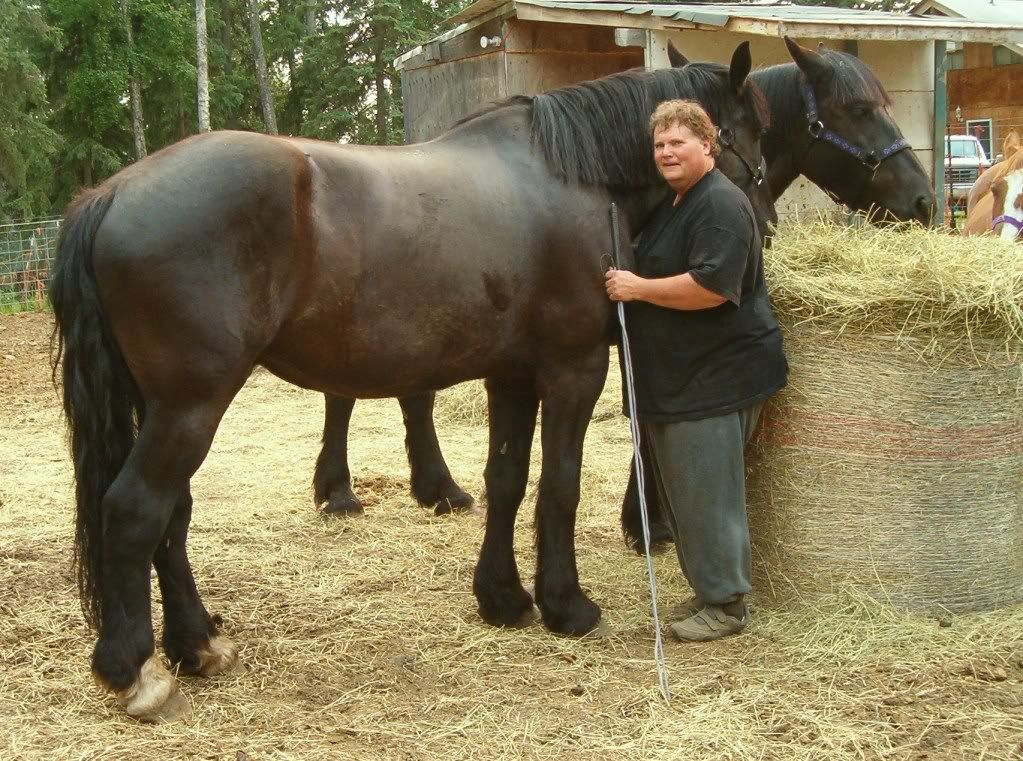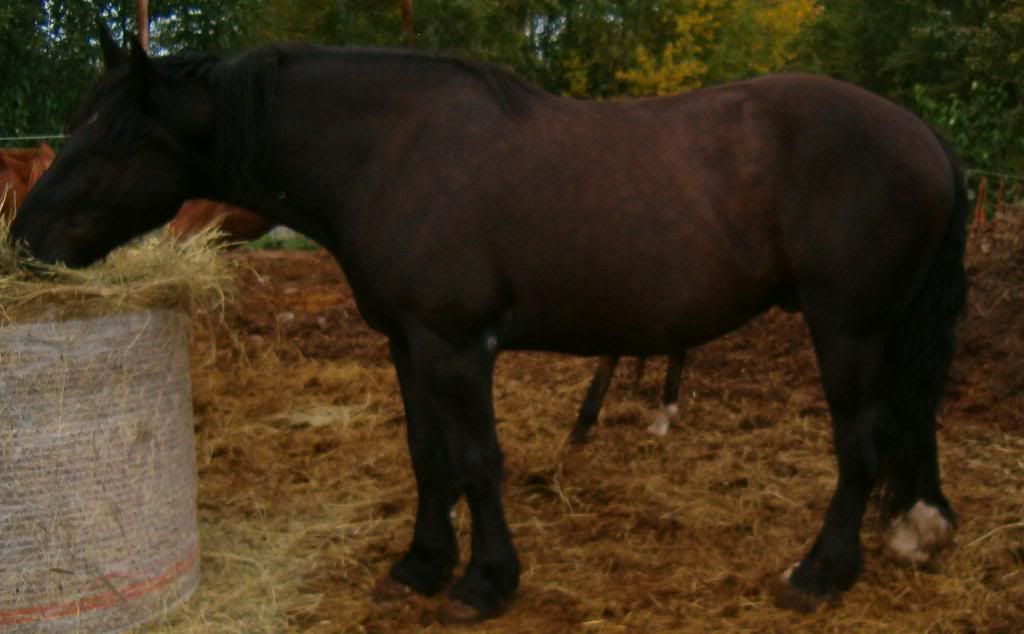 Judy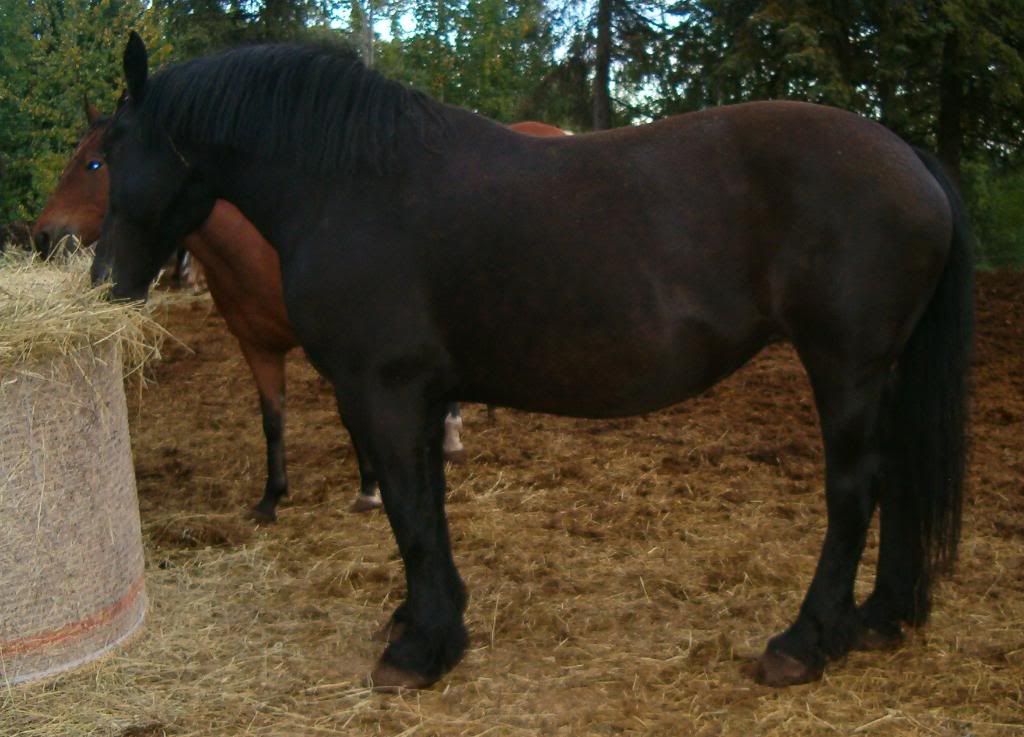 Chris
I forgot to mention ..Buck and Judy were pretty rough when we got them just a little over a year ago...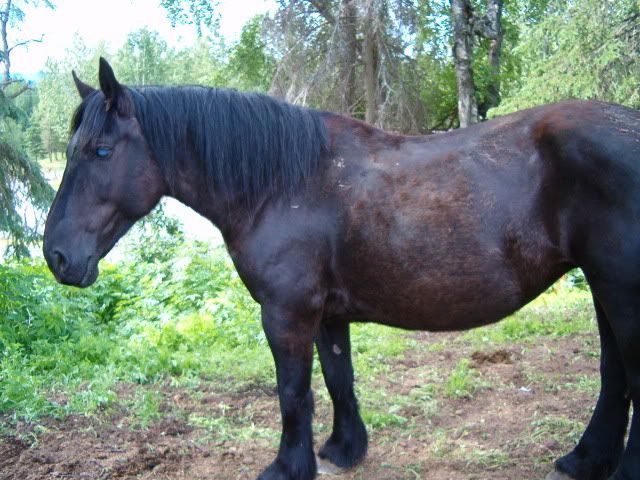 Judy is blind in her left eye from a buggy whip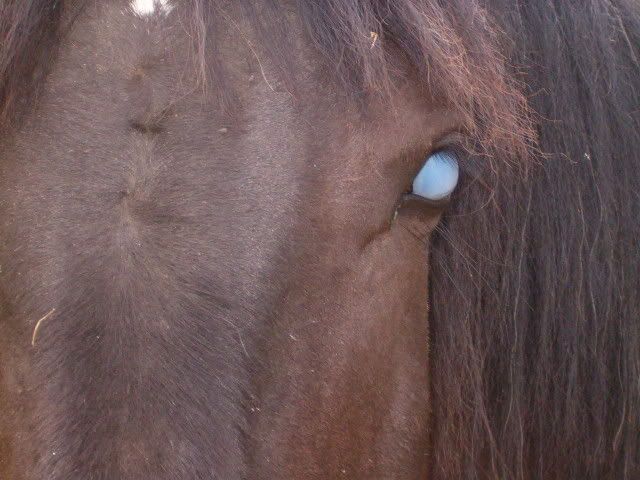 Buck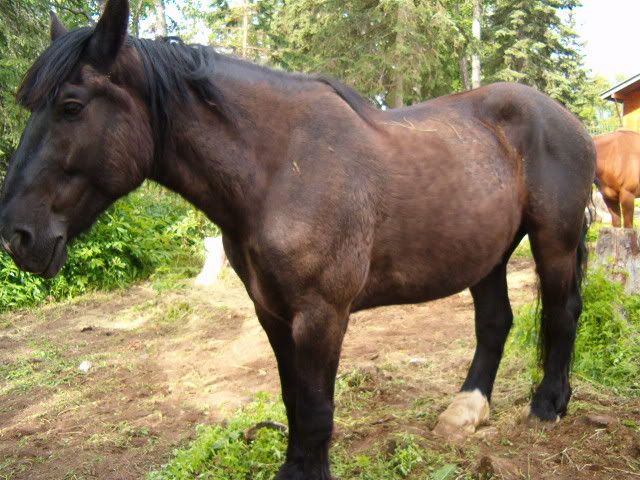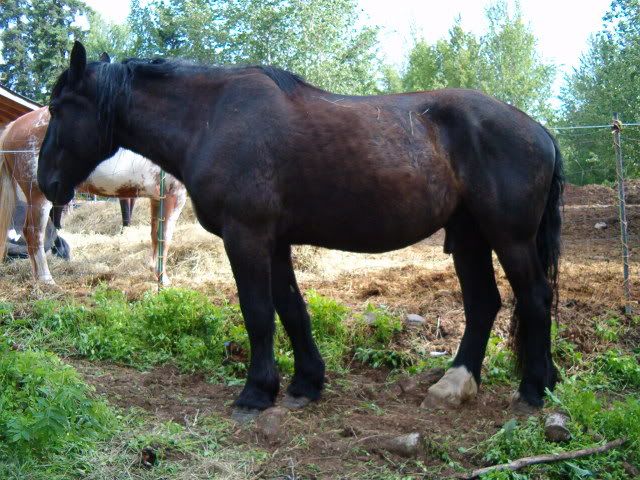 It was a sympathy purchase...Might be why Buck does this with his round bales
Chris
---
Last edited by Alaskadraft; 10-15-2010 at

04:38 AM

.
Started
Join Date: Sep 2009
Location: Port Orchard Washington State
Posts: 1,870
• Horses:
3
Gorgeous horses!
---
When life gives you lemons....chuck em at whoever is giving them to you!
I don't want lemons! I want cookies!
They are all beautiful....and HUGE! ;) Lucky life they live!
Stunning horses!
---
100% Anti-Slaughter and PROUD of it!

So adorable!! Love all of them. Does your TWH/Shire gait? I always wondered about gaited drafts.
Wow that Belgian is massive!

I love the last picture of buck with the hay bale. Too cute!
---
RH Queen O Anywhere "Sydney"
2009 Sugarbush draft
How cool :) Used to live in Homer, AK!! Rode all year 'round but your feet sure get cold! Now I'm in Southern Cal and a wimp!! Thanks for sharing!! Buck and Judy sure look better. Love and good feed will do that :)
---
Dana
Riverside, CA