Post YOUR pics of your drafts!
---
Please post pics of any of your drafts i love to see drafts and just to see how pretty they are and if there iso ne in particular that really inspires me to want to edit, i will ediit it but it depends on the picture on how well the edited product will turn out. I just need something to do in my spare time.
Thank you
Green Broke
Join Date: Mar 2009
Location: Kansas in the summer, Kentucky most of the time
Posts: 3,028
• Horses:
3
http://www.horseforum.com/horses.php?horse=1798
She's 3/4 TB 1/4 Shire
---
Look like a SUPERSTAR, Ride like a FOUR STAR, Win like a ROCKSTAR
Eventers: Making BAD Dressage look GOOD!
Sundance; 3/4 Clydesdale, 1/4 Paint, 100% pain in the butt
Mine are posted in my "horses" section! =)
Started
Join Date: Mar 2009
Location: Middle-of-Nowhere, Illinois
Posts: 2,225
• Horses:
1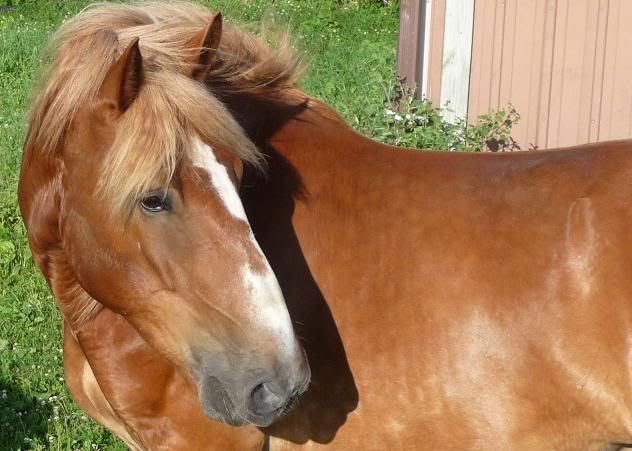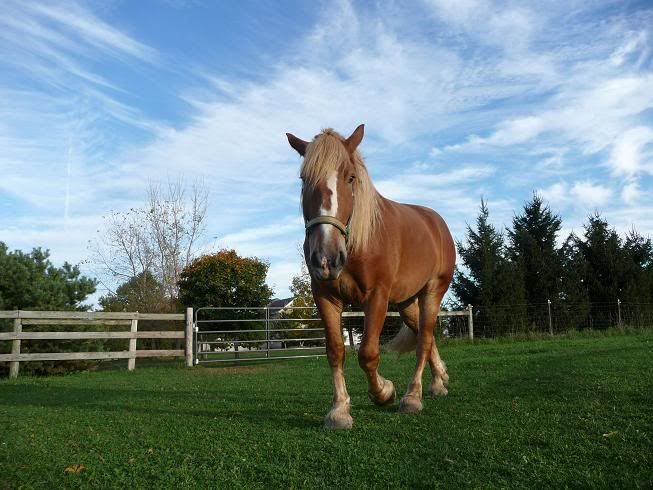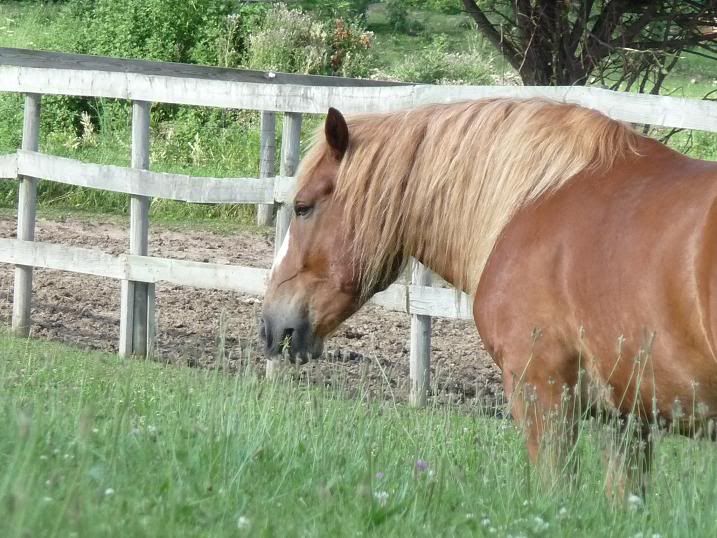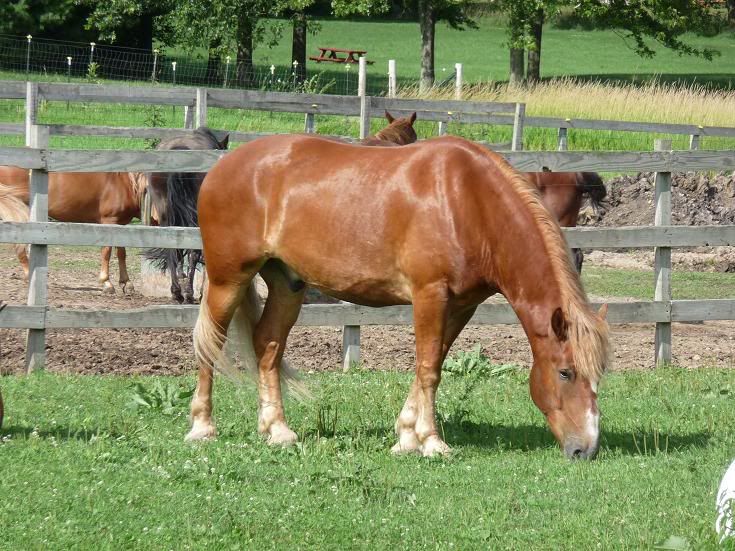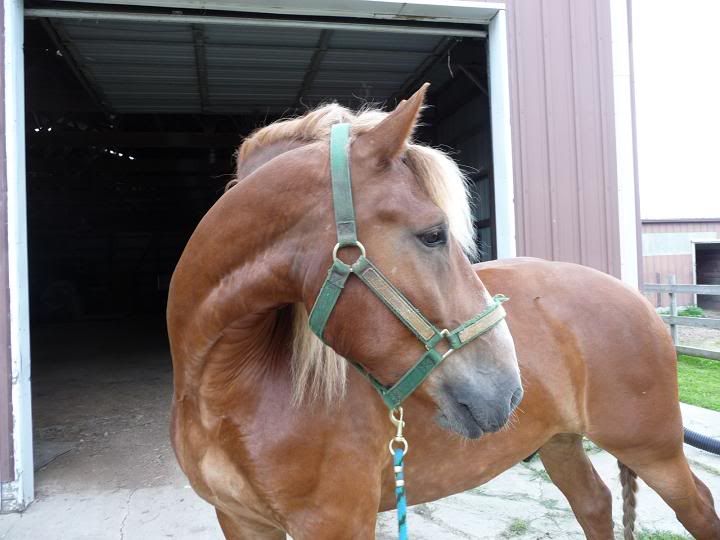 There's my big guy. :)
---
"A musician must make music, an artist must paint, a poet must write, if he is ultimately to be at peace with himself.
What a man can be, he must be." Abraham Maslow, 1968

Just to let you know these are not my horses they are the town clydesdales That we graze with :)

From left to right Katie (8yrs) Holly (18yrs Katies Dam) Cloud (4yrs The new Boy)

[IMG]file:///C:/Documents%20and%20Settings/Maureen/My%20Documents/My%20Pictures/New%20Folder/DSC00415.JPG[/IMG]
---
Last edited by Delta123; 04-01-2010 at

11:50 PM

.
Ace - Shire x Appaloosa.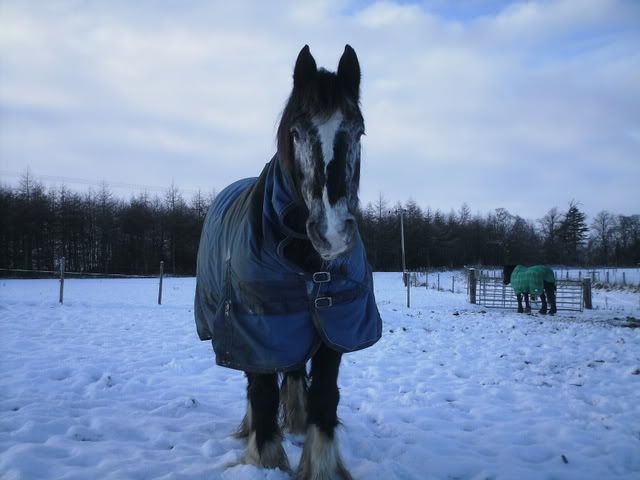 He's not "my" horse, but I work with him...
---
Cheers,

Daren
Quote:
Ace - Shire x Appaloosa.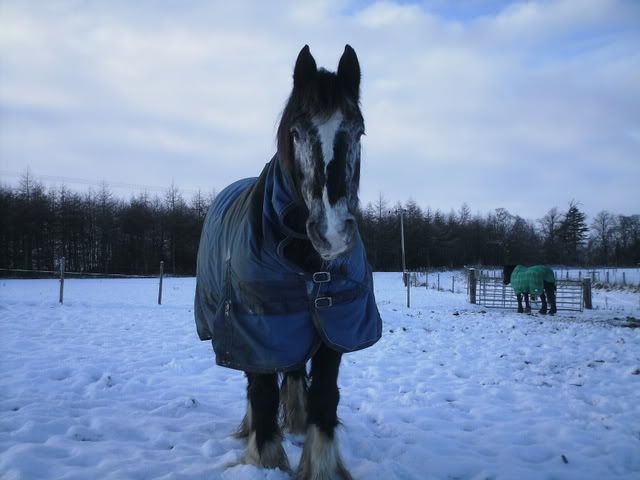 He's not "my" horse, but I work with him...
Like the idea of that combo
does he have a spotted coat?
Really want a draft... well when im rich lol
---
Keep your feet on the ground when your head's in the clouds.
Judge for yourself!!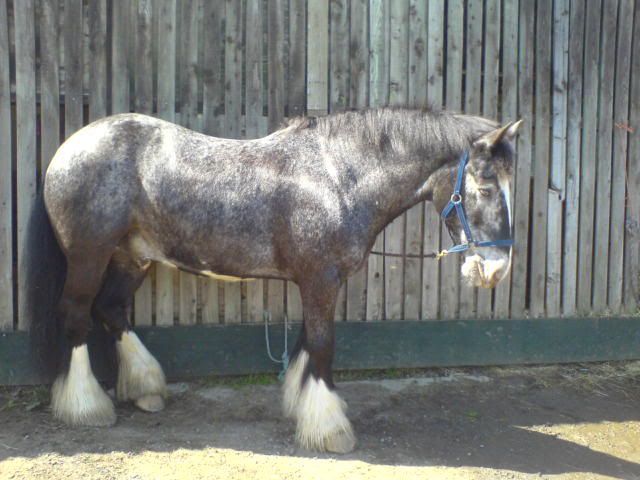 I wouldn't say "spotty", exactly. I'd say more black shot through with grey. This is him after he had a bath prior to a dressage competition the next morning.
---
Cheers,

Daren
He is a Varnish Appy then! He has appy coloring. =)