What breed?
---
I've gotten some conflicting opinions on what breed my PMU mare is. I've tried contacting the rescue that had her originally but havent gotten a response. So just based on the picture, what kind of cross do yall think she looks like?
Im guessing a tb x with a draft breed. Or maybe even a Draught horse mix?
I would guess shes probably a QH cross, but I'm more interested in the draft part. I've been told Percheron, Clyde, and Shire. I'm not up enough on my draft breeds to pick it out. She has pretty heavy feathering and very small white patches on her belly...and by very small I mean maybe just a hundred or so hairs.
Clydes and Shires are very closely related.. I would however guess Clyde. They were very common with the PMU farms as Shires are more rare.. LOVE her roman nose as well! Since Sabino is common amoungst both, I would say from her coloring she is out of a sorrel or bay quarter horse mare.. and a plain old bay Clyde. The bay color she is without the Draft style Sabino markers would have me guess this.. Take a look at this sight and you can see what I'm talking about with her being Clydsdale.
ECDHA information on Draft Horse Breeds / Belgians, Percherons, Shires, Clydesdales
Genetically speaking though, it takes two horses with feather to get feather..She also might be out of two draft crosses.again with the Clydesdale pursuasion.
AD
I'd say Clyde cross. Could even be a Clyde x TB.

Your mare really doesn't have what we consider real feather. This tells me that one of her parents was a non feathered breed. I'm sort of sticking to Clyde x TB.

Lizzie
True, I guess what I consider "heavy feathering" is nothing compared to real draft feathers!
So no one leaning toward Percheron? I only ask because I was told from the rescue organization she was a Percheron Cross. I, with the little draft knowledge I have, say Clyde...
I don't see Percheron... their heads aren't as ROMAN as Clydes.
This is our pure bred APHA x pure bred American Belgian draft. She is 6 years old :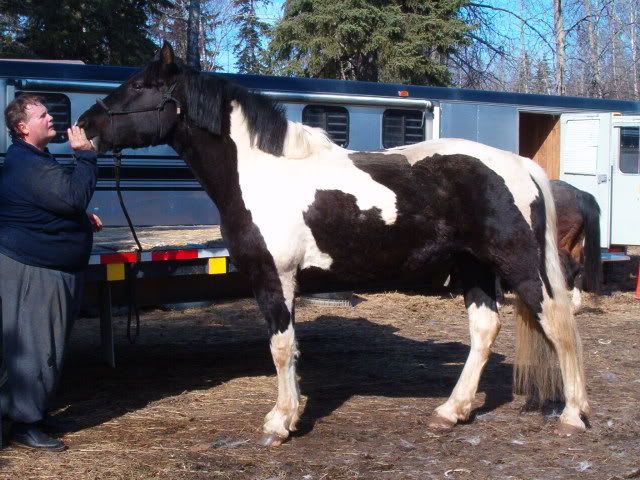 Angel has a short nose she inherited from her sire who had a small quarter style head..but you see her mother across her forhead..
Her mother: Pure bred American Belgian
Our other draft cross.....Shire and TWH
AD
Found the pictures of my Percherons...Buck and Judy
Judy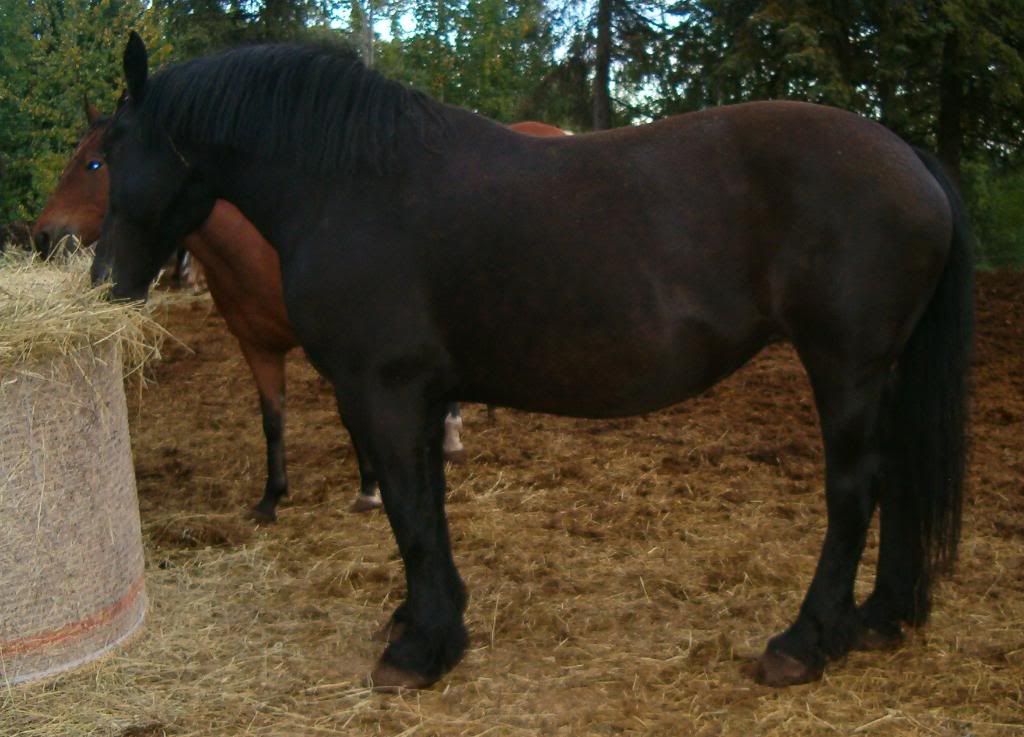 Judy next to my quarter mare
Buck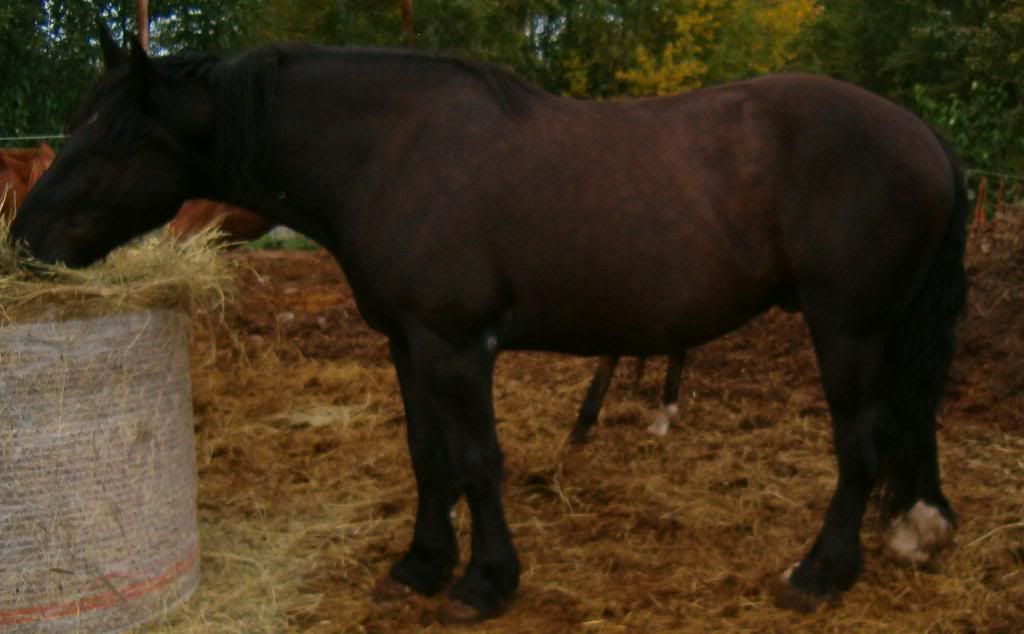 I just don't see Percheron in your horse
AD
My gelding is a PMU from Canada also. I was told he was a belgian/TB cross by the rescue I adopted him from but when I looked up the ranch he was from, his mother was paired with a black/white percheron/paint stallion.

Your mare looks like she has a lot of Clyde in her.
---
Dana
Riverside, CA