First show results!
---
We came home reserve high point and reserve high percentage at Intro level. Got a 54% in Intro test a (3rd place) and a 58% in Intro test b (2nd place).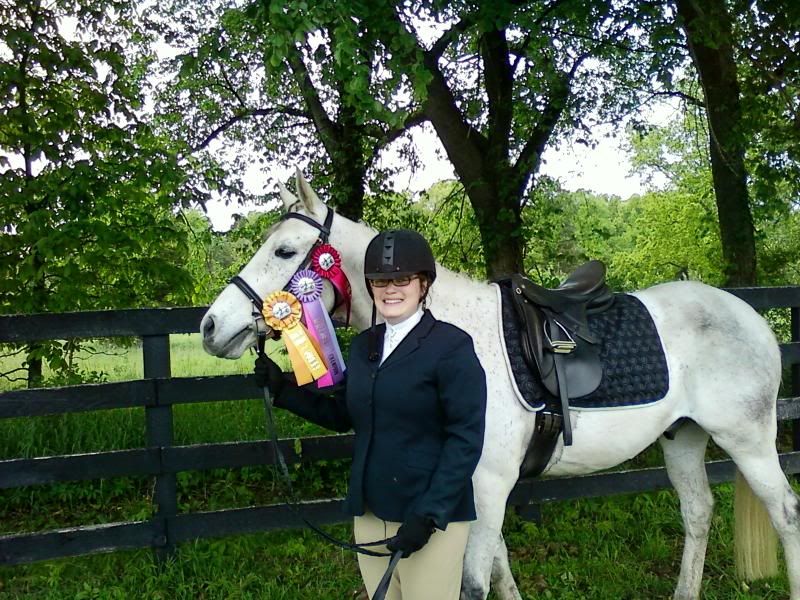 The judges main comment is that we lacked impulsion, in the video we look like a western pleasure pair
even though it didn't feel like that when we were riding. Majic was a saint other than wanting to stop the second we turned down center line. Super excited with his behavior especially after being so worried from the stories I had heard about his behavior at previous shows.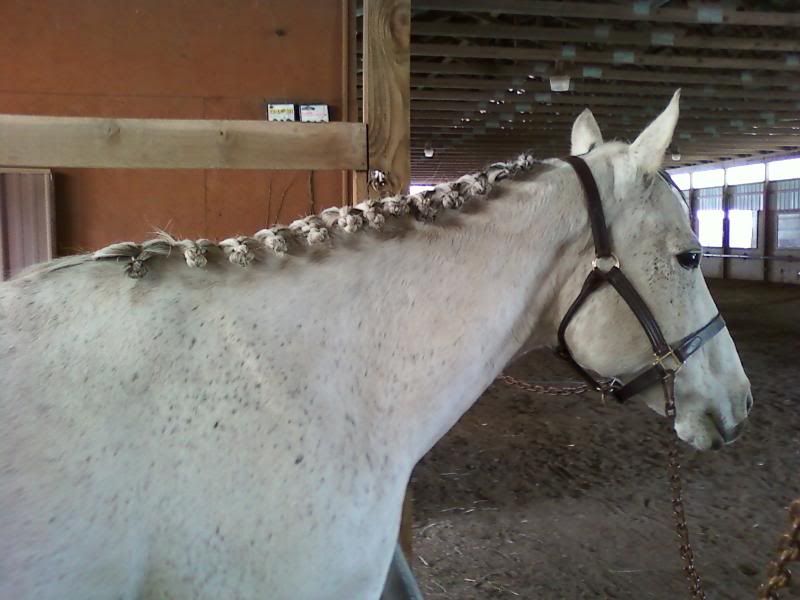 My last minute braiding job. I really wanted to do a running braid, but it kept falling apart, so after three attempts I finally broke down and hacked his mane off.
His mane was still really thick so the braids came out HUGE, but I think they looked better in person than in the picture.
Getting ready to go in. He was really looky going around the outside of the ring but the second we went in the ring he was totally focused. Another judges comment is that we need to prepare more to turn down center line. Hmmm...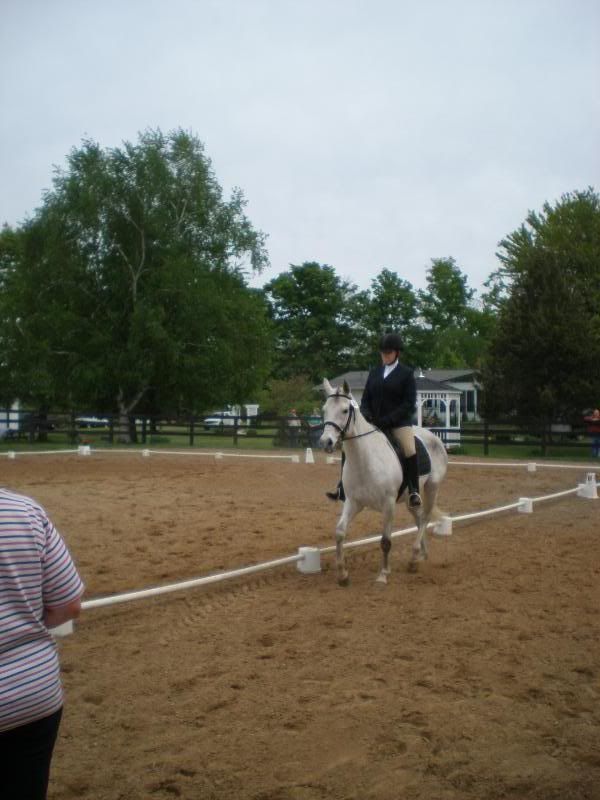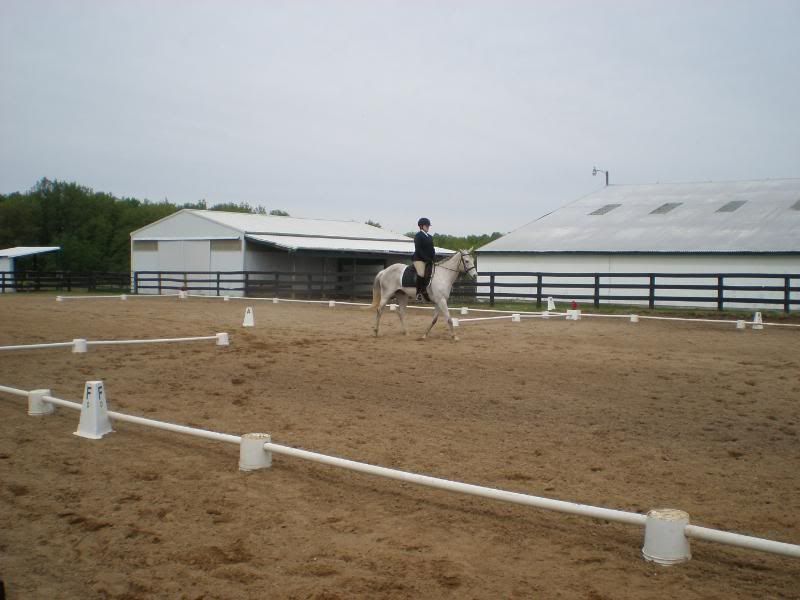 Love this picture of him even though they caught me mid-post
I also totally want a cover-all arena now.
---
RH Queen O Anywhere "Sydney"
2009 Sugarbush draft
You guys look great and congratulations! What a great way to start off your show season together!

Equine Line always throws a real nice show, I love that facility...and her tack store to boot.
---
Green Broke
Join Date: Mar 2009
Location: Kansas in the summer, Kentucky most of the time
Posts: 3,028
• Horses:
3
great job on your first show!!!
Don't worry. Your braids are A LOT better than mine when I first started. They get a lot better as time goes on and you practice more, and the horse's mane is an appropriate length/thickness
---
Look like a SUPERSTAR, Ride like a FOUR STAR, Win like a ROCKSTAR
Eventers: Making BAD Dressage look GOOD!
MIE - yeah, and Majic was really calm the whole time, great confidence booster. I was too busy to go in her store, I have never been in there, is it nice?

eventerdrew - I use to groom at a WP barn so I can band like a pro, but with braids I am lost. I had pulled his mane about two weeks ago, but it like poofed again!
---
RH Queen O Anywhere "Sydney"
2009 Sugarbush draft
Congrats on your first show!! that's very exciting!

Is that a lavender/pink/blue ribbon?? :)
Thanks upnover! It is actually pink - blue - white, I think you see my coat reflecting.
---
RH Queen O Anywhere "Sydney"
2009 Sugarbush draft
Oh wow! Way to go you two!
How darn exciting is that!
You guys lookk wonderful
HP