Hattie the Haflinger gets a first.
---
Following on from this thread
Photos of Hattie's dressage debut.
about Hattie's debut at dressage, yesterday she got a first in Prelim 7 with 73% at a small local show and she behaved like a total star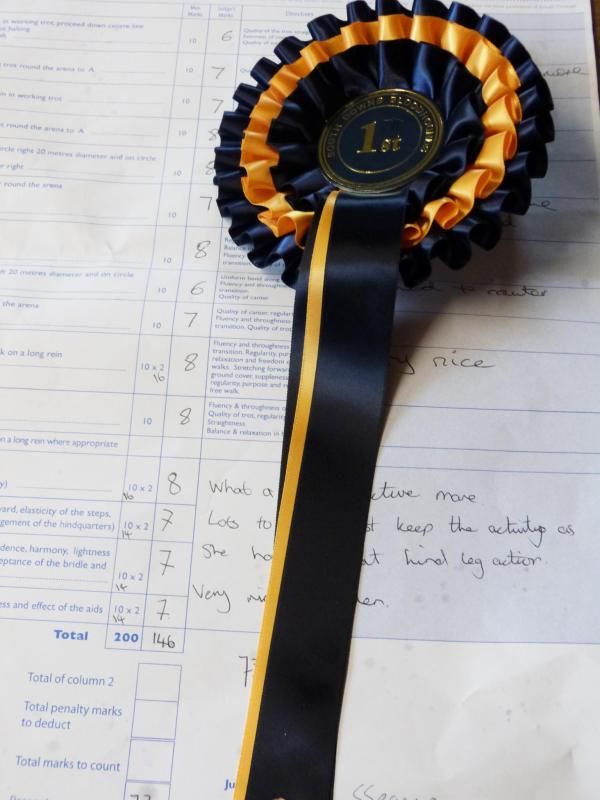 and a little video as no photos.
and today we got a sixth in Prelim 14 with 64.5%
and on Friday she will be part of a ride of honor at a wedding...but that will be another thread
Super Moderator
Join Date: May 2012
Location: CT USA an English transplant
Posts: 24,942
• Horses:
3
Well done Hattie - and you too of course!!!
Thank you
A red one would have been nice as our first rosette, but these are the hunt colours.
Well done!!!
---
"Strength is the ability to use a muscle without tension"