If the shoulder is very steep. Yea, steep is a better word than upright.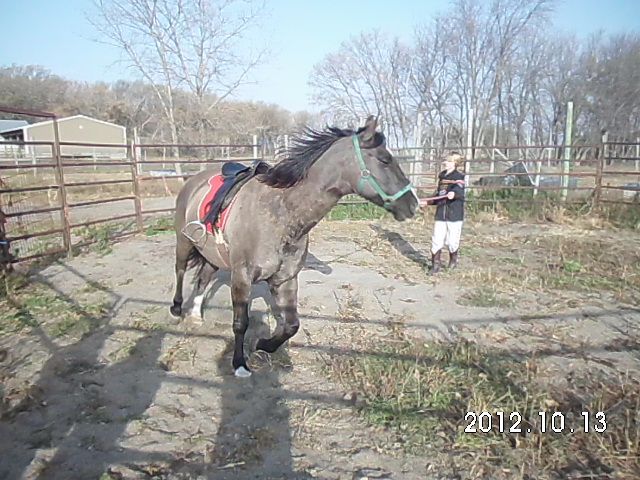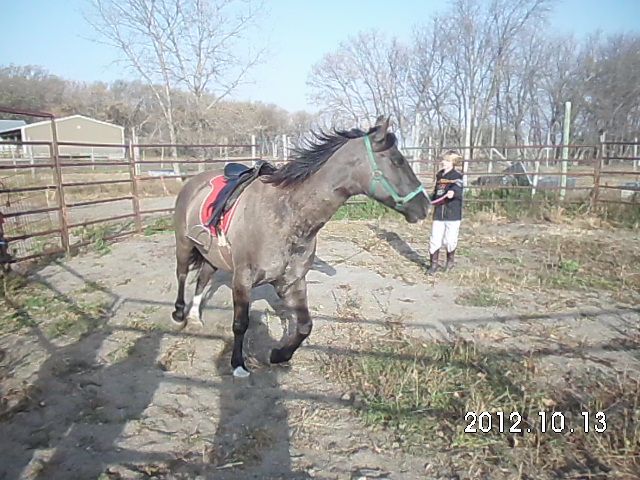 here is basically a frame by frame of his trot
I think I get what you mean...it's not that he can't its how to teach him to do a lengthening.

I shall attempt to help you. If it was me, I'd make sure that my horse could do everything necessary in the Introductory dressage level and the Training Level before asking for a lengthening as its not really done until you are at First Level. This means that you can easily pick up the trot and canter, do 20 metre circles easy and balanced, he is flexible enough to do the loops and can be relaxed enough to do a free walk.

Now that's just the basic beginning. A lot of horses can do that so I'm just going to guess your horse does too. So to start with just stay on the rail of the arena and on the short sides (if you have them) just have him go in a steady working trot. Then when you reach the longer sides, push your hands out in front of the saddle just a bit and squeeze with your calves, encouraging him to lengthen his stride. Make sure he remains relaxed over his topline and don't just let him run forward. Use your posting as well....let it become bigger and think of pushingyour pelvis forward when you want him to lengthen. Then once you reach the short side, sit the trot and bring him back to a normal working trot with your seat and rein aids. Repeat this until he understands the basic concept, but don't just drill it repeatedly. It might take a bit until he completely understands it. Don't be afraid to experiment as well

My biggest piece of advice is to make sure he never just runs. This might be unavoidable in the beginning, but really think of making his legs push longer and out. Not fast and short.

Hope it helps a bit...please ask me any questions:)
---
DRESSAGE, n.: the passionate pursuit of perfection by the obsessively imperfect -Author Unknown
---
Last edited by katdressagegirl; 10-14-2012 at

02:32 PM

.