How To Properlly Ride A Dressage Test
---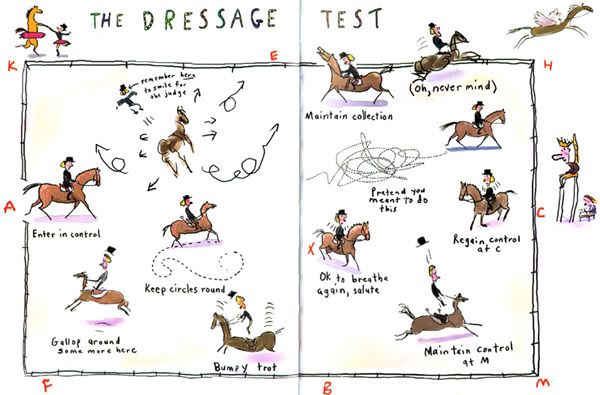 Haha

I love the "pretend you meant to do this" thats what I am like... bahaha
Green Broke
Join Date: Mar 2009
Location: Kansas in the summer, Kentucky most of the time
Posts: 3,028
• Horses:
3
HAHA. Good one, MIEventer!
---
Look like a SUPERSTAR, Ride like a FOUR STAR, Win like a ROCKSTAR
Eventers: Making BAD Dressage look GOOD!
LMAO sounds like one of my dressage moments.
LOL! I like the "gallop around some more here" and the "Just pretend you meant to do that"

ROFL!! I am glad you guys liked it!
Holy cow. That is so funny! I wish I saw that before my clinic. That would have been great to have on display at the barn.