Legs rubbing hair off horse
---
Every winter, on every horse I have ever had, my legs rub the hair off my horse's sides.
I am not sure if it is the combination of winter hair and winter boots? Obviously my legs are moving too much. Does anyone else have this problem? Any solutions? Then as soon as spring comes, the hair all grows back and everthing is fine all summer.
if you are using proper riding atire that shouldnt really happen. Are you using boots ment for riding?
Yes, I am using winter ariats and half chaps. I used to ride in winter riding boots, but I thought that was causing the problem. Evidently not.
maybe try to not grip with your calf (if you are) and just relax, sometimes rubbing is caused by to much gripping or leg on. thats all i can think of! :)
---
If there are no horses in heaven... im not going.
Maybe the change in weather is causing your horse to have dry skin/hair? It just seems weird that it would rub off in winter and not any other seasons..
Ah, reminds me of my guy and his previous owner.
When I met him, he had these two huge wear marks on each side of his belly where the Riders leg goes. It took me quite a long time to get them to grow out.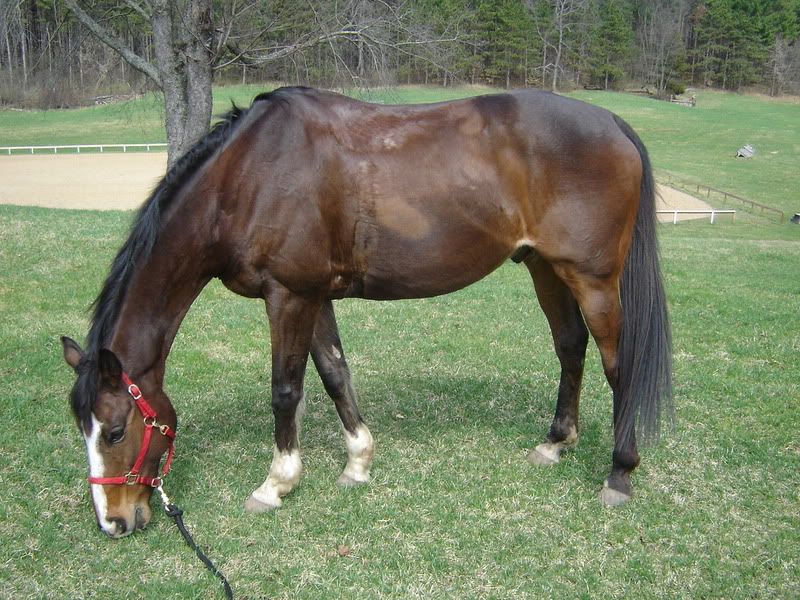 I do not believe the boots are to blame, I do not believe the time of year is to blame - I do believe, it is your leg.
I believe, you are using too much, to the point where you are rubbing the hair off of your horses sides. It could be the combination of the thicker winter riding gear, where you cannot feel your leg on your horses side that well, so you over compensate the use? Unsure - hard to tell without a video of you riding.
---
I agree. You may be clamping with your legs. If you had a video, perhaps I could say for sure if this is the problem.
Remember to relax your legs at the horses sides, and sink into your heels (rather than heels down). Grip (not clamping) should be light through the thigh and calf, and avoid pinching with your knees and heels. If you have access, lunge lessons can really help. If you don't already have a trainer, try taking a couple of lessons, you can learn a huge amount about your riding, it's faults, and it's good points just by hearing somebody's opinion! ~