Quote:
Volare was IDCTA training level reserve champ in '09!!
thats awesome !!!
i show at silverwood too btw =D
---
Gypsy & Scout <3
Everybody is a genius. But if you judge a fish by its ability to climb a tree it will live its whole life believing that it is stupid. ~Albert Einstein
All mine are the same ol' same ol' that have already been posted. I really must try to get some recent shots of us - but it is always so difficult to do so when no one is around when you are riding, or are busy riding at the same time.
*sigh*
Anyways, here's Nelson and I: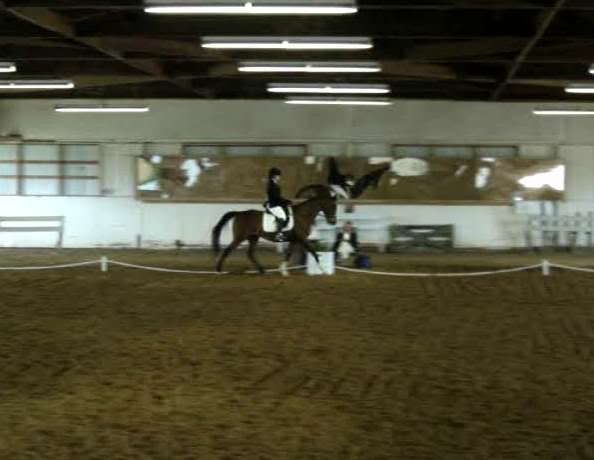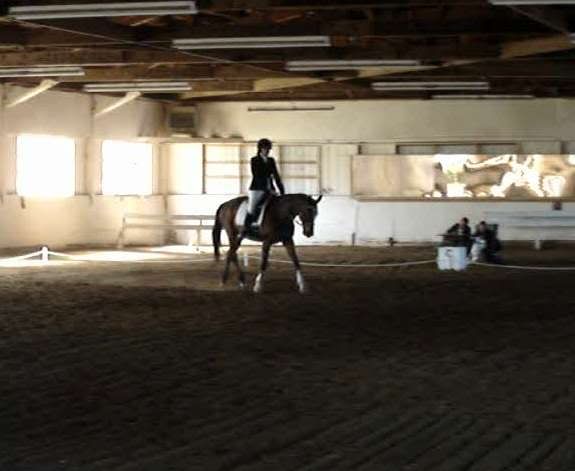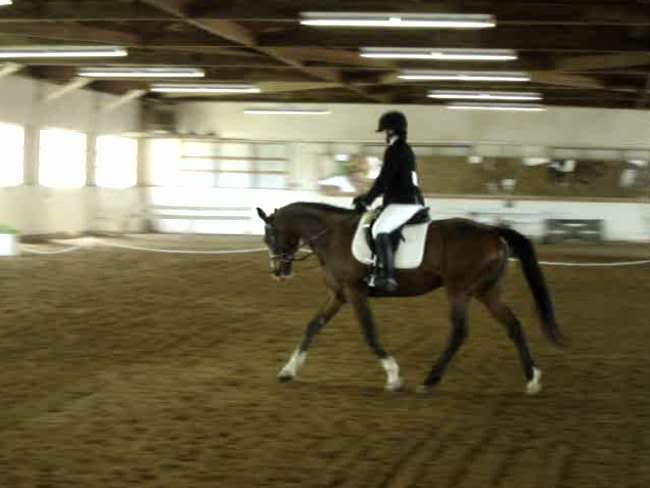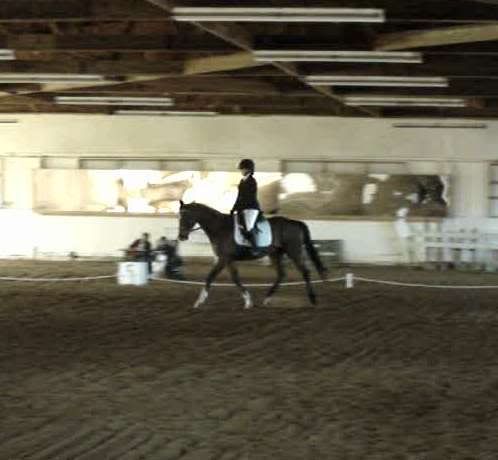 ---
this is Oliver, some days he is sweet as can be and others a stubborn butt. . Consequently the day these pics were taken, I was really concentrating on getting him to do anything, and you can tell by the awful look on my face. haha. He is getting ready to begin competing in some of the southeastern shows starting in april or may.
my dog jack is in the last pic, whenever I bring him to the barn he follows me around and runs right by my side as I ride... bad habbit, but Oliver doesn't mind.
---
Last edited by aslifegoesby; 01-03-2010 at

10:29 PM

.
I only have a few. I'm so camera shy!!
A few from the CDI-W Raleigh.
These are scanned photos taken on a really HOT day.
here we go. they should work now =P
Green Broke
Join Date: Mar 2009
Location: Kansas in the summer, Kentucky most of the time
Posts: 3,028
• Horses:
3
Great pics everyone!

Volare- your AWB is absolutely stunning! I have a (unregistered) American Warmblood but she's 3/4 TB 1/4 Shire. What was the registration process like? and how did you know he had EPSM?

Feel free to PM me since I am taking this off topic. lol
---
Look like a SUPERSTAR, Ride like a FOUR STAR, Win like a ROCKSTAR
Eventers: Making BAD Dressage look GOOD!
Just had to say the mirror pic is the best!! he is like i am so handsome and you know it!!!
---
12 days until Twiztid ( i get to see my Jamie) then two months until graduation.
Quote:
Originally Posted by
LoveMyDrummerBoy
View Post
I'm very happy to see a Quarter Horse!!

Nice photos guys!!
Thanks. Like I tell everybody you don't need a fancy warmblood to do dressage!
---
RH Queen O Anywhere "Sydney"
2009 Sugarbush draft
Haha I know!! Everyone has a warmblood that I show with except me. I love Quarter Horses :)