A moms' brag moment,show results, pics
---
My pics are terrible...but I'll share anyway. Yesterday my daughter Sarah and her gelding Red did a combined test...this is their first year doing these together. Red was a trail horse less than two years ago, so they're worked hard to get some dressage into their program. Sarah rides about 4-6 days a week varying dressage and jumping..and does in hand the days she doesn't ride.
So b/c they were so green I put her in pre-amoeba this year. She does USEF Into A and 18 inch cross rails. She got a 63.35 on her dressage and no faults at all on her stadium jumping..PUTTING HER IN FIRST PLACE!! The judge was REALLY tough..highest score of the day was a 70, from a veteran pony. Sarah only does schooling shows. She also did two pre-caprilli tests, which she got a 60 on each. These scores are a good 5 points higher than what Red and she were getting last year. I'm so proud of her! This also will put her high point in her category for the year, b/c this was the last show!!
I love walking around the show and hearing people sharing the story of Red and Sarah with each other. He's always been an awesome horse, and he was a gift to us, but this was a hard change of pace for him from racing to trail to dressage... and he's just an awesome boy. Didn't get any jumping photos, because I am always judge at this show for the stadium jumping..so I was timing and watching like a hawk. But..she did her round in 70 seconds..time allowed was 79 and time limit was 110...so she was right on track. No rubs, refusals or poles down..so I'm happy with that.
Working on Intro A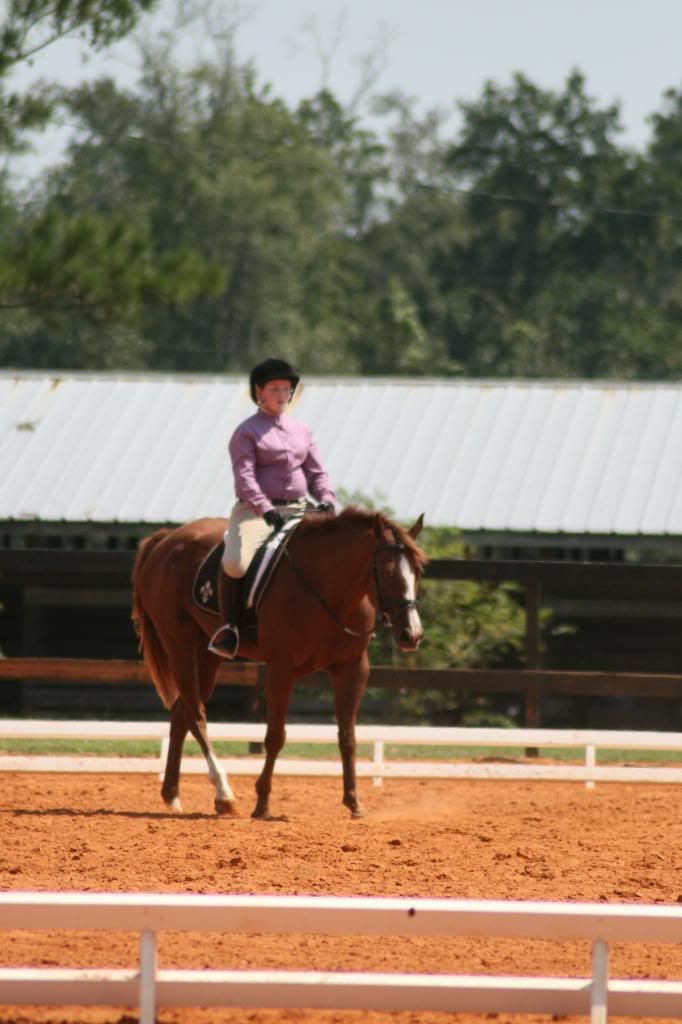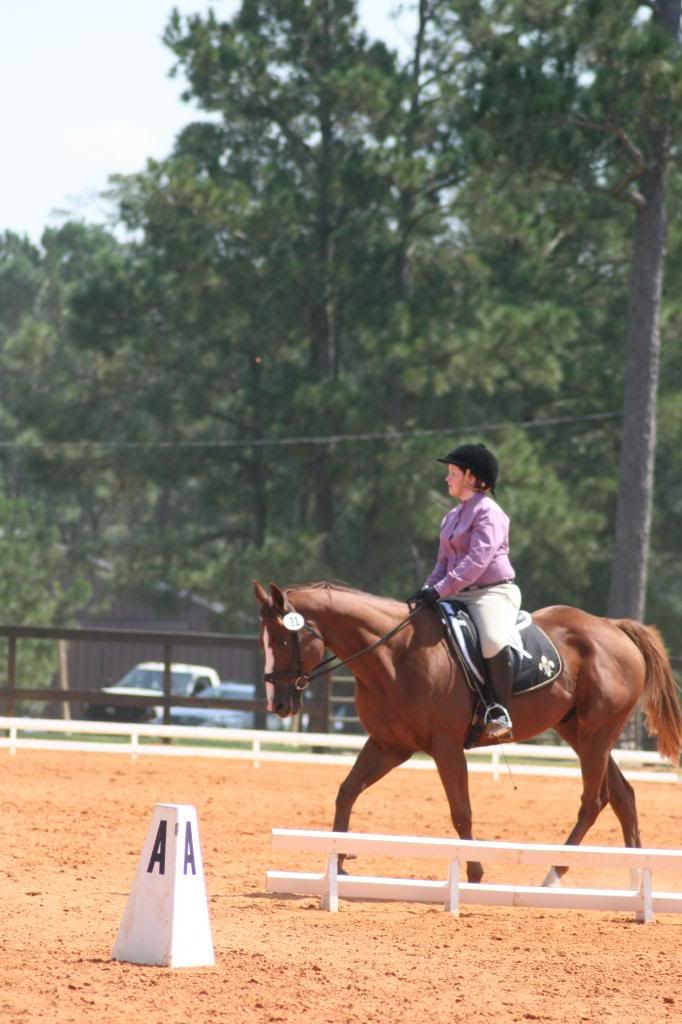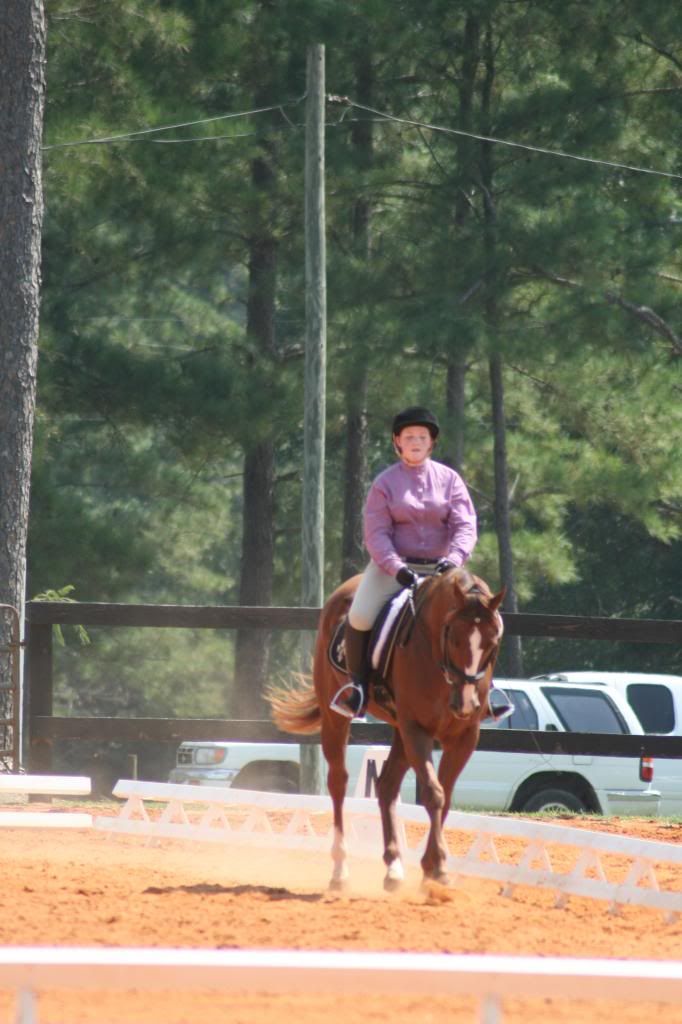 Pre Caprilli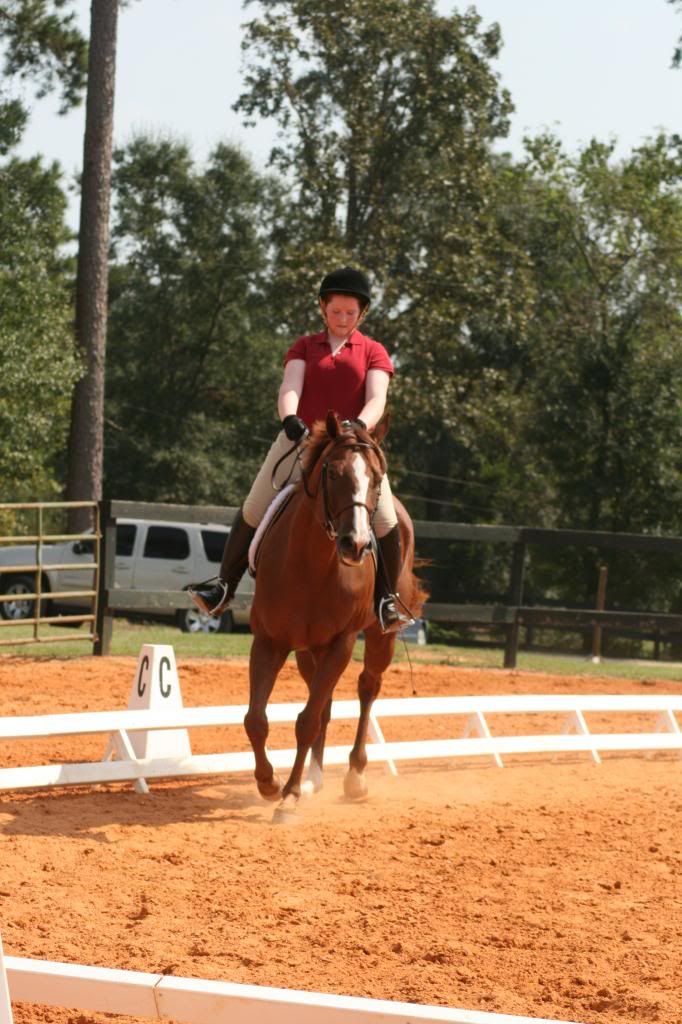 My beautiful babies in their J Bar halters made by our member here, I adore them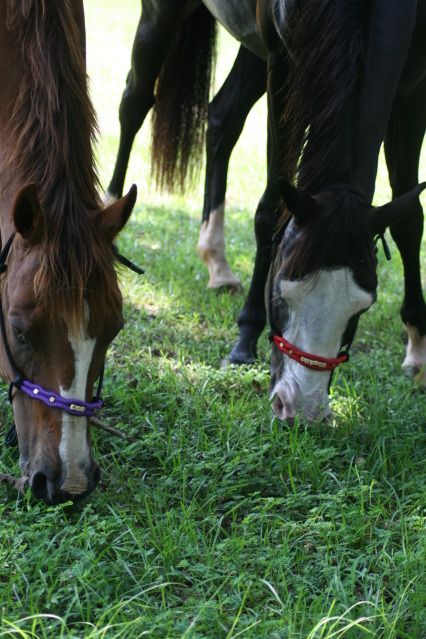 Green Broke
Join Date: Apr 2009
Location: Queensland, Australia.
Posts: 4,488
• Horses:
1
That is awesome! You should be proud.

Beautiful horses & greet riding!!
---
Sir Success. Eventer.
2000 - 2013,

Thanks!! I am proud of them, I love watching my children grow and Sarah has grown so much through her horses.
Fabulous! Sarah is looking great up there
Thanks Kayty! She's practicing for when u send her Billie!! Or the fish man.
Haha well, everything is for sale for a price :P Billy will just have a very large price on his head to part with me!
He's two in a month, I laid on him this morning while he snoozed before I went to work - what a crazy beast he is ;)
They look terrific together Heather!!!! So proud of them and so thrilled that they are doing well. I sleep well at night my friend!!!
Awesome! I did a combined test yesterday on my 4yo mare. I've only had her for 2 months and a year ago she was still racing. We placed 7th on a score of 39.1 (we jumped clear!!). It was her first time off the property, I'm so proud :)
---
Sunny's Training Progress Blog
(RECENTLY UPDATED)
Congrats to Sarah! Nice pics too.
---
"Life isn't about waiting for the storm to pass: it's about learning to dance in the rain..."

"When we are no longer able to change a situation - we are challenged to change ourselves."

"How people treat you is their karma; how you react is yours."

Thanks everyone!! Sarah was a 36.65, I'm not good at this combined test thing..we normally do jumpers and dressage only tests. Flicka gets to go do jumpers next month.